technology
Overstock May Part Ways With Its Blockchain Business
By
Medici Ventures unit is considering an initial coin offering

Johnson says a tax-free spinoff is no longer in consideration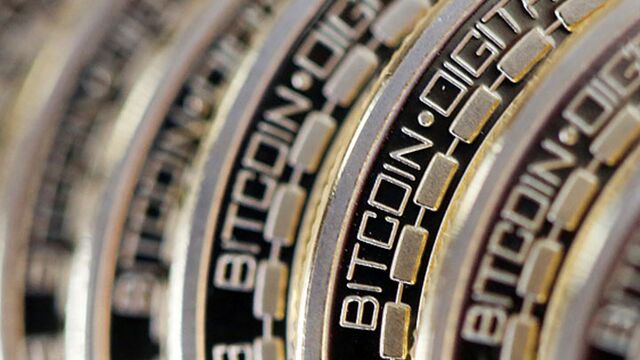 Overstock.com and its blockchain business, Medici Ventures, may go their separate ways after millions of dollars of losses.
"We see Medici as eventually becoming a standalone," said Jonathan Johnson, president of the discount retailer's unit, which provides a trading platform based on blockchain, the catchall term for a digital ledger that promises incorruptible storage of financial transactions. "It has some synergies with Overstock, but it's still a very different business."
Johnson said the business is unlikely to separate from the online retailer until next year. Medici looked into doing a tax-free spinoff, but is no longer considering that option, Johnson added.
"I think our valuation goes up not being part of Overstock," Johnson said during an interview Thursday in New York. "The retail business is a hard business. Overstock runs on thin margins."
Overstock reported a $9.7 million pretax loss in the second quarter of 2017, about six times higher than the loss in the same period of 2016, as the retail business posted mounting losses. The results this year included a $3.3 million loss from the blockchain subsidiary, slightly higher than last year. Medici's second-quarter results did improve from the first quarter, in which it lost $8 million.
"What you saw in Q2 will happen for some number of quarters," Johnson said. "Most of that loss is development in products for T Zero, sales efforts for T Zero, and blockchain products that we're trying to roll out."
Johnson is hoping that T Zero -- the portion of Medici that offers the blockchain-based trading platform -- will be profitable next year. Medici is also considering raising money through an initial coin offering, or an ICO, he said.
In a regulatory filing Wednesday, Overstock said that it considers Medici a risk.

Overstock Chief Executive Office Patrick Byrne said last week that the online retailer may go private due to a lack of understanding in the market.
"I'd be very interested in going private at or before the end of this year in the absence of some major understanding in the marketplace of what we're doing," Byrne said during the company's second-quarter conference call. "If I get to the end of this year and the market does not see the value that I see, I think that it is time."
Overstock recently started letting customers pay with digital currencies other than bitcoin, which it has been accepting since 2014. The company joined forces with cryptocurrency exchange ShapeShift, allowing shoppers to buy goods with whatever digital tokens are offered on its partner's platform. Overstock customers didn't ask for this option, Johnson said, but he expects they will still take advantage of it.
"We really like cryptocurrency from a philosophical standpoint of we think it's going to hold value better than government fiat currency," Johnson said. "Losing money is part of what we think it takes to create the market."
(
Overstock corrects to say it hasn't hired advisers to consider alternatives.
)
Before it's here, it's on the Bloomberg Terminal.
LEARN MORE