business
Blue Apron Flop Has Goldman Eating Its Words
By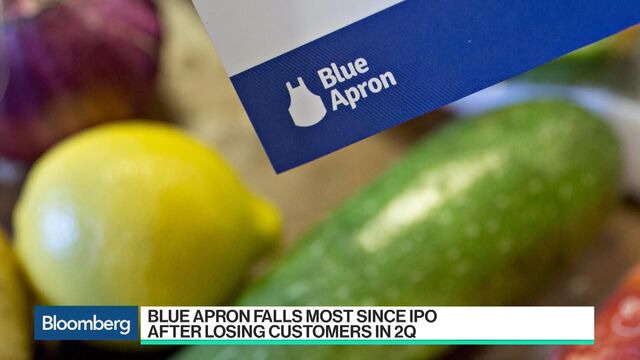 Six weeks after bringing Blue Apron Holdings Inc. to market, disappointing earnings have spurred lead underwriter Goldman Sachs Group Inc. to offer up a mea culpa.
"We were clearly wrong in our estimate of the logistical challenges of this transition and its ability to reaccelerate customer growth and engagement," Goldman Sachs analyst Heath Terry said in a note to clients Thursday that downgraded his rating on Blue Apron stock to the equivalent of a hold.
It's the second public admission in two months of a mistake by an analyst at the lead underwriter of a high-profile technology IPO. Morgan Stanley downgraded Snap Inc. shares to the equivalent of a hold four months after working on the listing, saying, "We have been wrong about Snap's ability to innovate and improve its ad product this year."
— With assistance by Arie Shapira
Before it's here, it's on the Bloomberg Terminal.
LEARN MORE