Mylan Pares Losses as Path to Generic Advair Approval Smoothed
By
Shares reversed after hit from second-quarter earnings miss

Earnings forecast for 2018 cut for the first time since 2012
Mylan shares briefly pulled out of an early-morning swoon after executives tempered concern about regulatory roadblocks for some of its new drugs.
Approval of a highly anticipated generic version of the asthma treatment Advair, which was delayed, won't require additional clinical or device approvals, Mylan President Rajiv Malik said on a conference call. That helped placate investors who had driven Mylan down as much as 7 percent early Wednesday after the company cut its forecast for this year and the next. The shares rose as much as 2.8 percent during the call and were down 2 percent to $31.16 at 12:05 p.m. in New York.
Pressure on generic drug prices and declining sales of the EpiPen allergy shot have hurt Mylan's revenue. The company has tried to stave off damage with acquisitions and new products, but delays in some launches led Mylan to cut its 2017 and 2018 profit forecasts. Along with the delay of generic Advair, Mylan's copy of Copaxone, a treatment for multiple sclerosis, is now expected to launch in 2018.
Adjusted earnings for 2017 will be $4.30 and $4.70 a share, down from $5.15 to $5.55, Mylan said Wednesday in a statement. The company also lowered its 2018 profit forecast of $6 a share to $5.40. It was the first time since 2012 it had forecast less than $6 a share for that year.
Abundance of Caution
Heather Bresch, Mylan's chief executive officer, said the regulatory delays are tied to reorganization and new priorities at the U.S. Food and Drug Administration. Scott Gottlieb became the agency's commissioner in May and has pledged to speed new generic drugs to market as a way of addressing high drug medication prices. 
"We honestly see the administrative as the barrier, and not the science," Bresch said on the call. "We're working diligently to daily to be in constant contact with the FDA and work through these issues."
Falling prices for generic drugs are hurting manufacturers of the cheaper copies of branded medications. Last week, Teva Pharmaceutical Industries Ltd. cited the drop in prices for a guidance cut, leading to the stock's biggest fall since 1998. On Tuesday, Mallinckrodt Plc said its generic specialty pharmacy unit sales were down 18 percent. McKesson Corp. and other major wholesalers that together handle some $400 billion in drugs each year cited generic pricing as a reason for shrinking margins.
"Even though there is a lot that can go right at the company to drive the shares higher, we are unsure when these positive catalysts will occur," said Louise Chen, analyst with Cantor Fitzgerald who rates the shares neutral, in a note to clients.
Mylan is the worst-performing stock in the 61-member S&P 500 health-care index over the past 12 months with a 39 percent slump. Perrigo Co., another maker of generics, saw the second-biggest decline at 32 percent, while the wholesale distributors McKesson and Cardinal Health Inc. also suffered big declines. In the meantime, the index went up about 5.6 percent.

Mylan is navigating a competitive price environment, and expects "generic price erosion for the year of mid-single digits globally, with high-single-digit erosion expected in North America," Malik said in the statement.
Watch Next: Trump vs. Big Pharma: Can He Bring Drug Prices Down?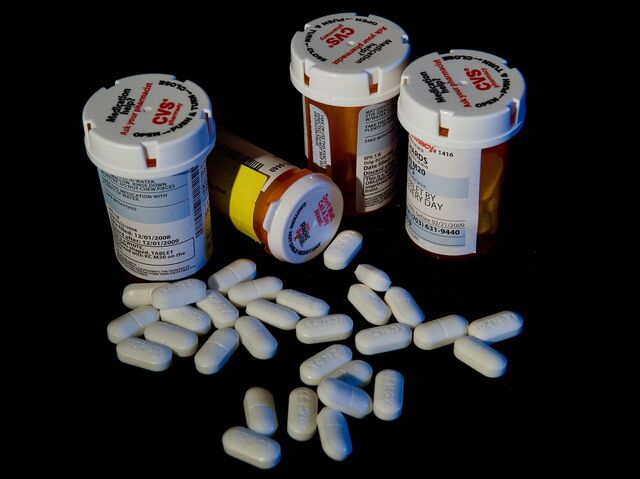 Second-quarter earnings excluding some items were $1.10 a share, Mylan said. That missed analysts' average estimate of $1.16.
Quarterly revenue rose 16 percent to $2.96 billion, while analysts had estimated $3 billion. Sales were helped by recent acquisitions, including Meda AB and Renaissance Acquisition Holdings LLC that contributed about $633 million in net sales during the quarter. Mylan may also be a suitor for some assets that Teva may sell to reduce its debt, Bloomberg reported earlier.
Mylan's second-quarter sales in North America were also hurt by flagging demand for EpiPen, down $172 million, the company said. The company blamed the slowdown on its own generic version of EpiPen, launched in an effort to quell the pricing controversy, as well as increased competition and lower government reimbursement rates.
Mylan became a lightning rod last year over the rising price of the branded version of EpiPen, and lawmakers called for investigations into the company's contracting practices and its program that allows schools to receive free EpiPens.
Before it's here, it's on the Bloomberg Terminal.
LEARN MORE