markets
Trump Headline Sticks This Time as S&P 500 Falls Most in Month
By and
S&P 500 drops about 10 points after his North Korea comments

Declines are moderate but stand out in a tranquil market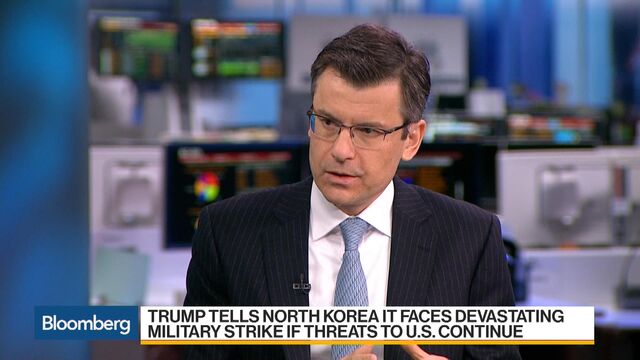 The U.S. stock market's pattern of bouncing back from incendiary news out of Washington lapsed Tuesday as threats against North Korea sent the S&P 500 down through the close.
None of the moves were large, though they stood out in a market that has barely budged in a month. Equities gave up a quick 10 points on the benchmark gauge, marking their sharpest reversal in four months and at 0.24 percent the biggest closing decline since the Fourth of July week.

The CBOE Volatility Index jumped the most in five weeks after President Donald Trump said North Korea will be "met with fire and fury and, frankly, power the likes of which the world has never seen before" if Kim Jong Un's regime keeps making threats.
"The ultimate question the market is asking is whether Trump wants to refight the Korean war," said Paul Christopher, global market strategist for Wells Fargo Investment Institute. "Markets hope that the U.S. will exercise every possible option before turning to military actions."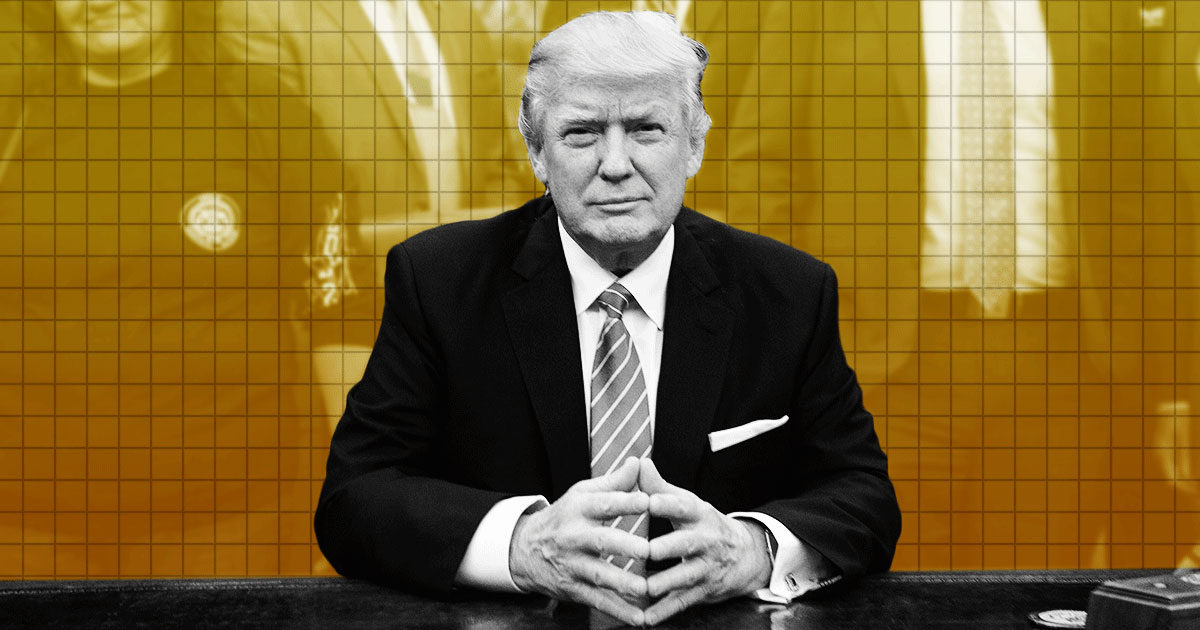 Investors have previously shown a nearly endless reserve of patience with headlines chronicling Trump's political entanglements while for the most part being spared geopolitical escalations since he took office in January. Tuesday's news also hit later in the day than past episodes, giving traders less time to stage a comeback.
The S&P 500 closed down 0.2 percent at 2,474.94 after losing as much as 0.4 percent just after 3:30 p.m. in New York. The VIX, an options-derived gauge of hedging costs tied to stock volatility, jumped 11.3 percent to 11.05 as of 4:04 p.m., poised for its highest close since July 10.
For the Dow Jones Industrial Average, Tuesday's 33-point decline marked the first down day since July 24, halting a streak of gains that had been the longest since February.
"We are seeing algos kicking in as a result of some inflammatory comments regarding North Korea," said Michael Antonelli, an institutional equity sales trader and managing director at Robert W. Baird & Co. "Too early to tell at this point if that' a big deal."
Before it's here, it's on the Bloomberg Terminal.
LEARN MORE