French Stocks Languish 10 Years After BNP Freezes Subprime Funds
By
U.S., German, U.K. shares all climbed in period since crisis

August 9, 2007 marked day BNP Paribas halted fund redemptions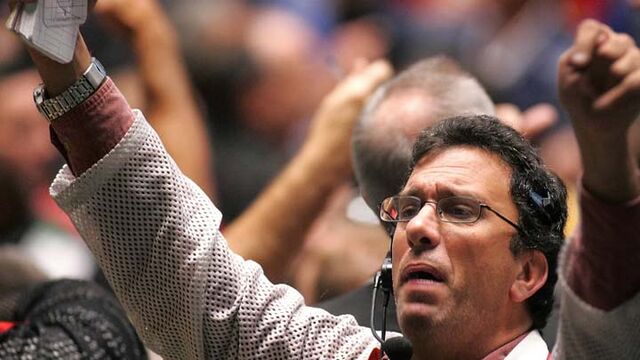 Ten years after the event that marked the start of the credit crunch, stock prices in most leading economies have more than recovered from the turmoil that followed. Those in the U.S. have powered ahead, while their peers in Germany, Japan and even the Brexit-mired U.K. have risen comfortably above the levels they stood at back before all hell broke loose.
One place where equities haven't fared so well is in the country where the bank that helped spark the crisis is based: France. On Aug. 9, 2007, BNP Paribas SA froze funds that were exposed to U.S. subprime mortgages.
Read more: The Last Time This Happened in Bonds, It Didn't End Well
Though there had been warning signs previously that all was not well in the global financial system, this announcement by the French giant confirmed the scale of the problem, and short-term lending between banks ground to a halt. Cue central bank bailouts, massive writedowns of assets, bank failures and panic-stricken stock markets.

Equities in France remain in the doldrums a decade on, with the benchmark CAC 40 Index 7.4 percent lower since Aug. 9, 2007, compared with gains of more than 17 percent in the U.K., Germany and Japan, and a 71 percent climb for the S&P 500 index.

To be fair, France is by no means the worst performer. The Euro Stoxx 50 is down 18 percent since the start of the credit crunch, Spain's IBEX 35 Index is off 28 percent and the FTSE MIB Index of Italian equities is languishing 45 percent lower.
Read more: The Neglected Lessons of a Lost Decade
Before it's here, it's on the Bloomberg Terminal.
LEARN MORE