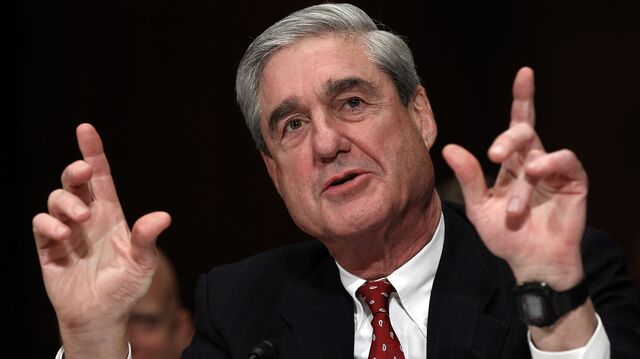 Follow @bpolitics for all the latest news, and sign up for our daily Balance of Power newsletter.
The news that special counsel Robert Mueller, the one-time FBI director appointed to investigate suspected Russian tampering in the 2016 presidential election and possible ties to Donald Trump's campaign, is working with a federal grand jury in Washington suggests that the scope of the probe has been broadened. Another federal grand jury in Alexandria, Virginia, had earlier begun investigating the activities of retired U.S. Army General Michael T. Flynn, President Trump's first national security adviser. Flynn, whose company Flynn Intel Group was based in Alexandria, resigned after just three weeks after failing to disclose contacts with then-Russian ambassador to the U.S., Sergey Kislyak.
1. What's a grand jury?
A vestige of medieval England, grand juries are citizen panels convened to hear evidence and to consider whether there's sufficient cause to bring criminal charges against the target or targets of a prosecutor's investigation. Their use is enshrined in the U.S. Constitution's Fifth Amendment guarantee that "No person shall be held to answer for a capital, or otherwise infamous crime, unless on a presentment or indictment of a grand jury." Seen as a hedge against unbridled prosecutorial power, grand jury proceedings are, for the most part, non-adversarial. Unlike the petite juries used in criminal and civil trials, they are closed to the public and shrouded in secrecy. The U.S. is just one of two nations in the world that still uses them. The other is Liberia, a country founded in part by freed American slaves.
2. How does it work?
A federal grand jury is comprised of 23 people, ostensibly chosen at random from voter rolls under procedures intended to ensure it represents a cross-section of the jurisdiction in which they serve. Acting in its name, prosecutors can issue subpoenas for documents and to compel sworn testimony from witnesses. Those who lie can be prosecuted for perjury. The panel can serve for months at a time, sometimes meeting for as little as one day a week. The rules of evidence for trials are generally inapplicable in grand jury proceedings.
3. Why does it work in secret?
The secrecy of the proceedings is meant to protect those who aren't charged from being tainted by the mere fact of the investigation. That's important because a grand jury is convened to consider whether charges should be filed and not to decide if the evidence is sufficient to establish guilt beyond a reasonable doubt.
4. Why convene a second grand jury in Washington?
The White House is in Washington. That's where the president works, as does his son-in-law, administration adviser Jared Kushner, and others who may have information relevant to the probe. Kushner, former Trump campaign chairman Paul Manafort, and the president's son, Donald Jr., jointly met last year with a Russian lawyer whose intermediary promised the younger Trump compromising information about Democratic presidential candidate Hillary Clinton.
5. Have grand juries been used to investigate politicians?
Yes. A grand jury was convened to investigate the ties of Clinton and her husband former U.S. President Bill Clinton to an Arkansas real estate deal, known as Whitewater, that went bad. While the two were cleared in that probe, independent counsel Robert Ray said in a 2002 report that he'd accrued sufficient evidence through related grand jury proceedings to charge Bill Clinton in connection with his answers given under oath about his relationship with White House intern Monica Lewinsky. Ray said he declined to charge the president and cited other penalties, such as the suspension of Clinton's law license and a $90,000 civil contempt fine.
6. What's wrong with grand juries?
They're widely seen as outdated -- which is why so few countries use them. While they supposedly rein in prosecutors, critics argue that the absence of an opposing side typically results in grand juries giving prosecutors what they want. In the 2014 case of a grand jury convened to consider whether to charge Ferguson, Missouri police officer Darren Wilson in the shooting death of unarmed black teenager, Michael Brown, the result was no charges but riots when the outcome was made known.
The Reference Shelf


The American Bar Association's guide to grand juries.
The U.S. court system's "Handbook for Federal Grand Jurors"
A QuickTake Q&A on the Trump-Russia saga.




— With assistance by Margaret Newkirk
Before it's here, it's on the Bloomberg Terminal.
LEARN MORE