Economics
Why Avocados Could Be Cheaper Next Year
Global demand has driven prices to new highs, but nature might ease the pain for consumers.
By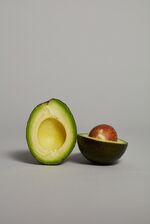 A global obsession with avocados is driving up the price, but nature could help cut costs next year.
Americans ate on average about 7.1 pounds of avocados in 2015-16, more than double their consumption a decade earlier. The demand has led buyers to look beyond California farms—77 percent of the U.S. supply this year will come from Mexico.
The price of Hass avocados from Mexico hit a record high on July 12, with a 10-kilogram (22-pound) box at 640 pesos ($36). The latter part of the summer typically sees a decline in price—it fell about 6 percent from the high in a week—as more fruit ready for picking boosts supply.
Bigger harvests, and more easing of price pressure, may be coming. Avocados hang 12 to 14 months before they can be collected, with trees producing larger and leaner crops in alternate years. This year is less fruitful, but 2018 is expected to be a big year.
Before it's here, it's on the Bloomberg Terminal.
LEARN MORE