Venezuelan Assembly Will Meet to Defy Constitutional Rewrite
By and
Maduro's supporters talk of healing, but agenda is vague

President threatens prison for politicians who oppose him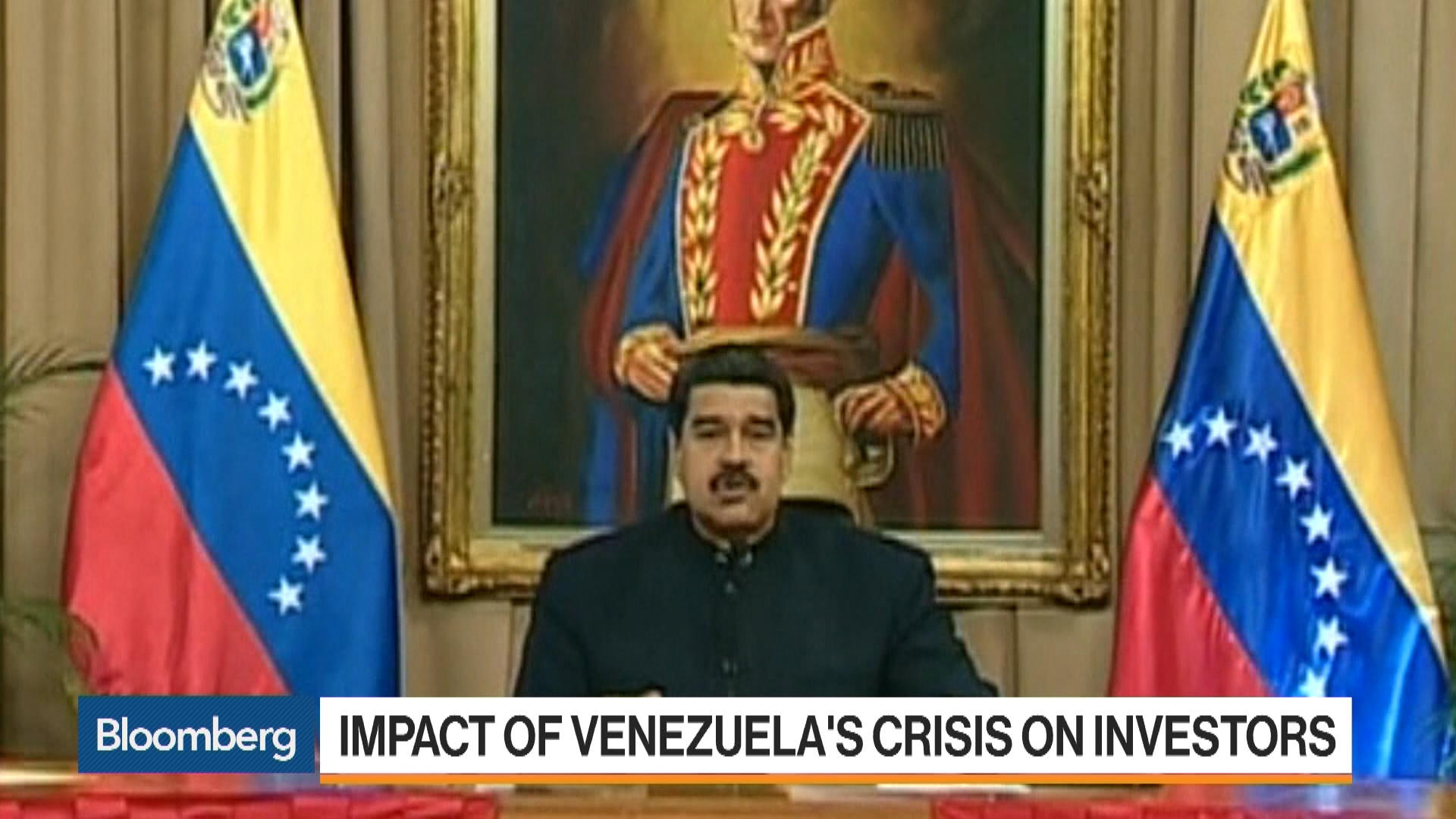 In as little as 24 hours, a clash of powers is set to unfold in the Venezuelan capital's gold-domed Federal Legislative Palace, where a newly elected legislative super body will attempt to convene alongside the National Assembly, the only arm of government not controlled by President Nicolas Maduro or his allies.
Despite international condemnation and allegations of fraud, Maduro is installing his so-called constituyente Thursday, which could turn the crisis-torn nation's democracy on its head. After months of bloody protests and a boycott by Maduro's adversaries, who decry an illegal power grab, the 545-delegate body will begin overhauling Venezuela's charter.
Many lawmakers are determined not to yield.
"They're mistaken if they think we're leaving," National Assembly Vice President Freddy Guevara said. "Even if they try to force us out, with bullets and blows, we'll keep in session here."
With Venezuela's economy in tatters and its society torn apart, Maduro has promised the constituyente would bring about "justice and peace," but has so far been vague about his plans. The body includes some of the president's closest confidants -- cabinet members, congressmen, even the first lady, Cilia Flores -- but most delegates are virtually unknown socialist party stalwarts that include farmers, pensioners and fishermen. Those close to Maduro have tried to tamp down fears of an impending dictatorship.
Read more: Is Venezuela Becoming a Cuba-Style Dictatorship?: QuickTake Q&A
"There has to be a coexistence of powers, powers cannot hamper each other nor dissolve one another," said Hermann Escarra, a lawyer who helped write the 1999 constitution. Escarra, a Maduro adviser who campaigned for the constituyente with the president and now is a delegate-elect after Sunday's vote, said the assembly's first tasks Thursday include naming its leadership -- including president, vice president and secretary -- and later, the heads of various commissions.
Skepticism abounds.
"Their plan is to substitute congress," Tulio Alvarez, a constitutional scholar and professor at the Central University of Venezuela in Caracas. "The goal is to perpetuate themselves."
Opposition lawmakers Richard Blanco and Juan Andres Mejia said Tuesday that the National Assembly will meet as usual and demonstrators will take to the streets to protest the constituyente.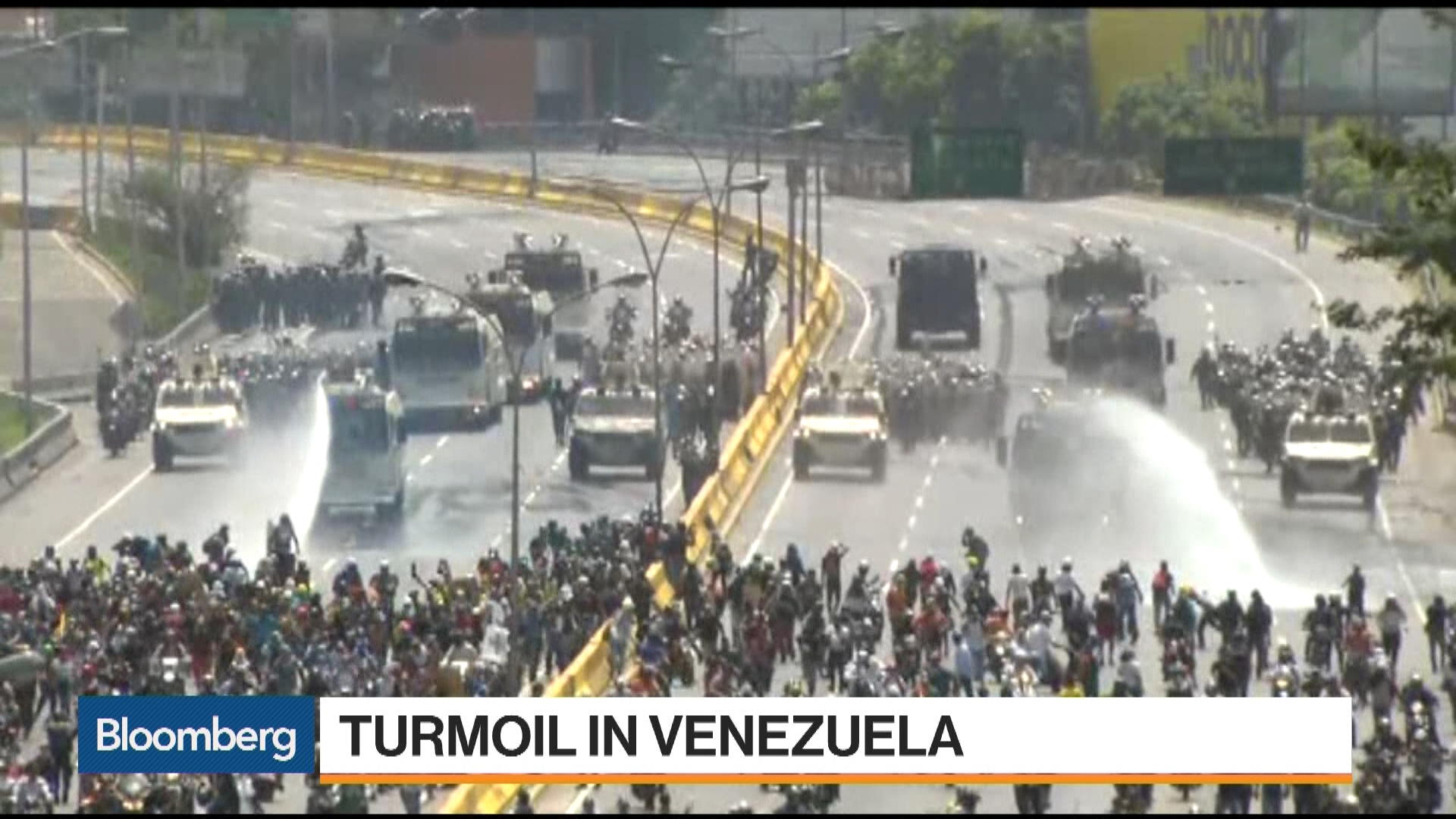 According to Escarra, at the top of the body's agenda is the creation of a national reconciliation law as well as a truth commission to identify victims and perpetrators of political persecutions in Venezuela's first 40 years of democracy, before socialist Hugo Chavez took power.
The body will also target those believed to be waging an "economic war," supposedly jacking up prices and hoarding staples. "We'll go after the speculators, crooks and parasitic bourgeoisie," Maduro said.
Read more: IMF forecasts Venezuela's GDP to plunge 12% this year
Perhaps most concerning are promises to end to almost four months of violent unrest with a commission to investigate lawmakers' immunity.
"Some will end up in jail as justice is administered," Maduro said Sunday.
The president has promised to remake the public prosecutor's office, headed by the highest-ranking member of his administration to break ranks, Luisa Ortega Diaz.
"Traitor prosecutor," Maduro said, "Your hour has come."
Given such discourse, many fear Maduro is looking to punish more than just his political foes.
"Any sign of protest they will brutally squash to demotivate the population," said Alvarez.
— With assistance by Noris Soto
Before it's here, it's on the Bloomberg Terminal.
LEARN MORE