Five Things You Need to Know to Start Your Day
Get caught up on what's moving markets.
By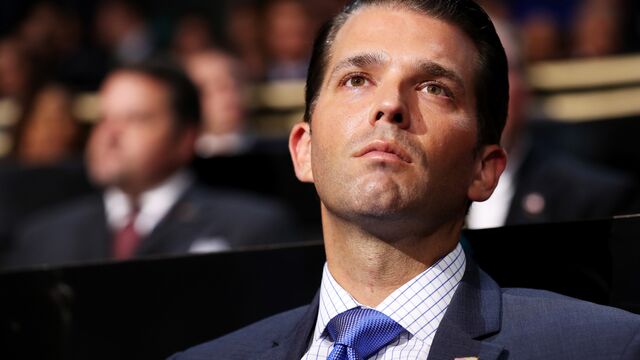 Want to receive this post in your inbox every morning? Sign up here
"A great day at the White House", the euro-area economy is steaming ahead, and the dollar stays weak. Here are some of the things people in markets are talking about today.
Shakeup
Anthony Scaramucci was removed from his job as White House communications director by mutual agreement just 10 days after taking the position. The move came on the same day Retired Marine Corps General John Kelly was appointed as President Donald Trump's second chief of staff. Shedding Scaramucci may be seen as a good start in improving discipline at one end of Pennsylvania Avenue, while Kelly's lack of experience in Congress may mean he will struggle to help the president's legislative agenda. For the moment, Trump said he is happy with how events are folding in a Twitter post. 
Expansion
The euro-zone economy grew 0.6 percent in the second quarter, matching expectations, lending confidence to the view that the upswing in the single-currency area is  becoming self-sustaining. There was good news for the U.K. too, with manufacturing growth accelerating for the first time in three months as IHS Markit's Purchasing Managers' Index rose to 55.1 for July. The data will be one more piece of the puzzle for policy makers at the Bank of England to mull over when they decide on monetary policy on Thursday. 
Dollar weakness
The U.S. dollar wrapped up July with its fifth monthly loss, the currency's longest losing streak since 2011. In markets this morning the euro remains near 18-month highs at $1.1818 while the pound is worth $1.3229. The weak dollar has also helped a rally in commodities, with oil holding over $50 a barrel, and gold trading near a six-month high. 
Markets rally
Overnight, the MSCI Asia Pacific Index added 0.6 percent, while Japan's Topix index closed 0.6 percent higher with banks leading the gains. In Europe, the Stoxx 600 Index also gained 0.6 percent by 5:41 a.m. Eastern Time, as companies reported better-than-expected profits and economic data showed robust economic growth. S&P 500 futures were also rising. 
Earnings, data due
Apple Inc. is due to report third-quarter earnings after the close today, with investors likely to concentrate on fourth-quarter sales projections due to potential delays in introducing the new iPhone. Apple is expected to post $1.57 in earnings per share, and sales at $44.95 billion. In economic data, U.S. personal spending and income figures are due at 8:30 a.m., with Markit U.S. manufacturing PMI at 9:45 a.m. and ISM manufacturing at 10:00 a.m. Today also sees auto numbers for July, with total vehicle sales expected to reach 16.8 million. 
What we've been reading
This is what's caught our eye over the last 24 hours.
Before it's here, it's on the Bloomberg Terminal.
LEARN MORE