business
Fed Neutral Rate Estimate Drops, Lowest in Over Two Years
By

The so-called neutral U.S. interest rate fell in the second quarter by the most since 2010, according to a widely-cited estimate produced by Federal Reserve economist Thomas Laubach and San Francisco Fed President John Williams. The theoretical rate known in economic circles as "r-star" -- which is adjusted for inflation and would neither stimulate nor restrict an economy growing at its trend pace -- declined to -0.22 percent, from 0.12 percent in the first quarter. In comparison, the Fed's benchmark rate, adjusted for core inflation, is currently -0.35 percent, which suggests the central bank is nearly at a "neutral" monetary policy setting, according to the model.
Watch Next: Loomis Sayles Vice Chair Says Fed Caught in 'Stinky Box'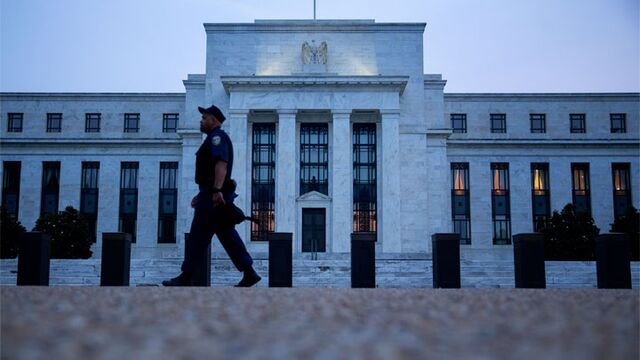 Before it's here, it's on the Bloomberg Terminal.
LEARN MORE