1MDB Misses $603 Million Payment to Abu Dhabi Sovereign Wealth Fund
By
Amount part of $1.2 billion settlement with Abu Dhabi's IPIC

1MDB, IPIC have been in debt tussle for more than a year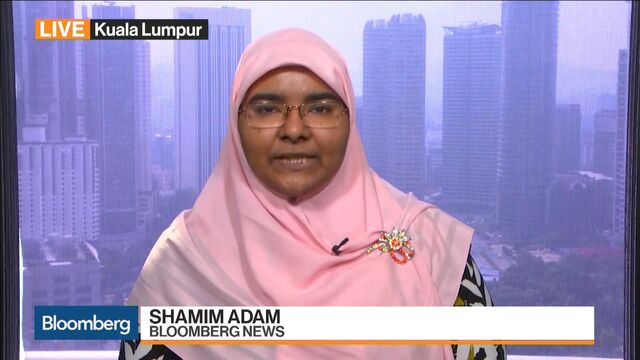 Start your day with what's moving markets in Asia. Sign up here to receive our newsletter.
1Malaysia Development Bhd., the embattled state investment company, said it failed to make a $603 million payment to Abu Dhabi's sovereign wealth fund because of a delay it faced in receiving the money.
Payments to International Petroleum Investment Co. would have been made from proceeds of a 1MDB rationalization plan, and funds that were expected to arrive last month have been delayed till August, it said in an emailed statement. The holdup was due to the need for additional regulatory approvals, it said.
"As these are the funds which will be used to pay IPIC, 1MDB has written to IPIC to inform them of our commitment to meet the obligations" this month, it said.
IPIC said in a filing it hasn't received the payment, as well as a further $26 million amount due on July 31. The fund said there's a five-business day grace period for 1MDB to resolve the payment before it becomes subject to additional obligations.
The payment is part of a settlement over a debt dispute and is half the amount 1MDB and the Malaysian finance ministry agreed to make to IPIC. A second payment is due by the end of 2017.
Read more: 1MDB spawns worldwide probes
Negative Sentiment
While Malaysia is regaining favor as investors shrug off far-reaching investigations into 1MDB and focus on encouraging signs of an economic turnaround, analysts have warned that failure to pay IPIC could hurt sentiment and become a contingent liability for the government.
"We do not expect this bilateral dispute to impact Malaysia's sovereign ratings at this point," said YeeFarn Phua, an analyst at S&P Global Ratings. "That said, failure to reach a settlement between 1MDB and IPIC would increase the possibility of these contingent liabilities crystallizing on the Malaysia government's balance sheet. Should that happen, it will worsen Malaysia's fiscal metrics."
The yield on 1MDB's 5.99 percent notes due 2022 rose 4 basis points to 4.03 percent on Tuesday, the highest in three weeks, according to prices compiled by Bloomberg. The ringgit was little changed as of 5:05 p.m. in Kuala Lumpur. Five-year credit-default swaps protecting Malaysia's sovereign notes were at 81 basis points, near the lowest in almost three years, prices from CMAN show. 
"That's definitely a negative for the ringgit at some point," said Michael Every, head of financial markets research at Rabobank Group in Hong Kong. "We have to wait and see how it develops. If people don't make an arbitration payment they've agreed to, it doesn't say something positive about the currency or the country or the regulatory framework."
Debt Tussle
1MDB and IPIC were locked in a tussle that spilled over to repayments on two sets of bonds issued by the Malaysian investment company, leading to a default in April 2016. IPIC was seeking $6.5 billion from 1MDB and the Malaysian government for failure to perform their debt obligations as the dispute moved into arbitration at the London Court of International Arbitration.
In April, the parties said they reached an agreement. On top of the $1.2 billion payment, 1MDB would also assume the coupon and principal obligations for $3.5 billion of bonds issued by it and co-guaranteed by IPIC. The settlement would be funded by the sale of 1MDB's investment fund units, it said then.
IPIC completed a merger with Abu Dhabi sovereign wealth fund Mubadala Development Co. earlier this year. Mubadala is now the world's 14th largest fund with $125 billion of assets, according to the Sovereign Wealth Fund Institute.
Among the issues between the 1MDB and IPIC were billions in allegedly missing funds. 1MDB has said it could be a victim of fraud if payments intended for IPIC never made it there, while the latter had denied ownership in the company that the Malaysian investment firm transferred money to.
— With assistance by Y-Sing Liau, Anthony Dipaola, and Pooi Koon Chong
Before it's here, it's on the Bloomberg Terminal.
LEARN MORE