Wells Fargo Is Back on Washington Hot Seat After Latest Scandal
By
Warren calls on Fed Chair Yellen to remove the bank's board

Hensarling says House committee will 'get to the bottom of it'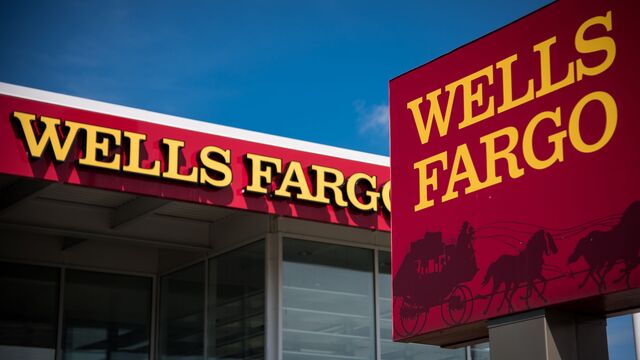 Wells Fargo & Co. is back to being a punching bag on Capitol Hill.
Revelations that the lender may have charged more than 500,000 people for auto insurance they didn't need has triggered fresh bipartisan scrutiny, with some lawmakers seizing on the latest scandal to renew their calls for the ouster of board members and legislation that would break up the biggest U.S. banks.
"The constant drip drop of fraudulent activities coming out of Wells Fargo is absolutely outrageous," said Representative Maxine Waters, the top Democrat on the Financial Services Committee. Big banks like Wells Fargo should be broken up to stop "this disgraceful, illegal and widespread misconduct."
The debacle threatens to undermine Wells Fargo's efforts to mend its image in Washington a year after lawmakers savaged top executives during congressional hearings following the bank's settlement with regulators for opening potentially millions of accounts without customers' consent. Senator Elizabeth Warren, the Massachusetts Democrat who has repeatedly chastised bank executives for failing to stop the abuse, urged Federal Reserve Chair Janet Yellen in a letter to replace the board.
Fake Accounts
"There are surely deep risk-management problems at a bank when it opens millions of fake customer accounts and charges nearly a million customers for a financial product they don't need -- all over roughly the same five-year period," said Warren, who had previously called on the Fed to act. "The Wells Fargo board is ultimately responsible for that failure, and the Federal Reserve should remove board members who served during that time period."
Representative Jeb Hensarling, the Republican chairman of the House Financial Services Committee, said he plans to question the bank and its regulators about the auto-insurance abuses.
"We intend to get to the bottom of it," Hensarling said in an interview. "The committee will be part of this process."
Read more: Wells Fargo cuts 70 senior managers in retail bank
An internal review of the bank's auto lending found more than 500,000 clients may have been improperly charged for protection against vehicle loss or damage while making monthly loan payments, even though many drivers already had their own policies, Wells Fargo said in a statement late Thursday. The largest U.S. auto lender said it may pay as much as $80 million to affected clients -- with extra money for as many as 20,000 who lost cars, "as an expression of our regret."
Wells Fargo informed the Office of the Comptroller of the Currency and two other regulators about the problem "very promptly" after receiving customer complaints in July 2016, according to Franklin Codel, a consumer lending executive at the bank.
"Wells Fargo has a lot of explaining to do," said Senator Sherrod Brown, an Ohio Democrat. "We cannot let up until every single customer is made whole."
See also: Wells Fargo stumbles again as unwanted auto insurance revealed
Before it's here, it's on the Bloomberg Terminal.
LEARN MORE