Technology
Venture Capital's Secret Code Is Being Tested by Harassment Scandals
By and
Industry's clubby culture leaves some misbehavior unpunished

Investors seek ways to avoid backing the next serial harasser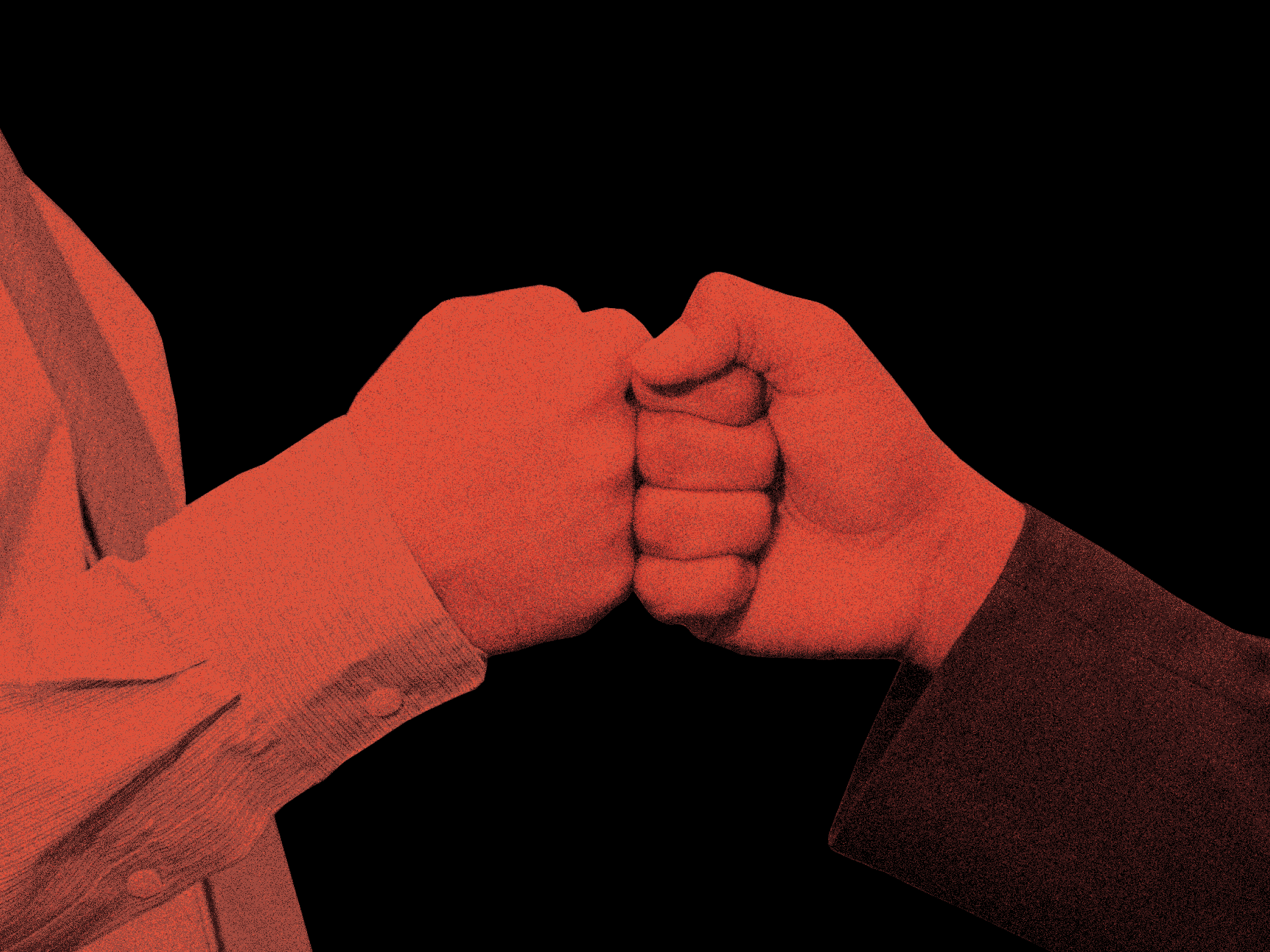 Reference checks in Silicon Valley these days are likely to start with a new question: "Are you under NDA?"
Venture capitalists and their backers are trying to find new ways to talk to each other and gather information after accounts of mistreatment from several women have shaken the industry. Not wanting to fund the next serial sexual harasser, investors in VC funds are more closely scrutinizing the character of investing partners and asking pointed questions to try to unearth what exactly they're not being told.
Standing in their way is a secret code that protects Silicon Valley's elite -- aided by nondisclosure agreements that are supposed to protect corporate trade secrets but can also be used to cover up bad behavior.
The story of Justin Caldbeck, a former managing partner at San Francisco-based VC firm Binary Capital, shows why the added sleuthing is suddenly necessary. He resigned after women told tech news website The Information he pressured them for sex when they sought funding. The alleged behavior dates back to his days at Bain Capital Ventures, which he joined in 2005, continued into his time at Lightspeed Venture Partners, where he started in 2011, and onto Binary, which he co-founded in 2014, according to some of the women who spoke to Bloomberg News and other news organizations.
Women share their accounts of abuse in Silicon Valley in this week's episode of Bloomberg's Decrypted podcast. (Subscribe here on Apple Podcasts.)
One Binary backer remembers making more than three dozen calls about Caldbeck and co-founder Jonathan Teo to friends, college roommates, company founders and co-investors in the companies they'd backed. "We have never had reference checks that were so enthusiastic," the investor said. They asked not to be identified due to the sensitive topic.
After Caldbeck's alleged behavior emerged, Lightspeed said publicly it should have taken more punitive action after at least one female founder complained to the firm about him. The Binary investor asked Lightspeed why it didn't mention this during reference calls. The firm said it had signed nondisclosure agreements and couldn't discuss the allegations, according to the investor. Lightspeed declined to comment. Caldbeck resigned from Binary and apologized in a statement for using "a position of power in exchange for sexual gain."
The case illustrates a major problem in Silicon Valley that will be tough to fix. Researching a venture fund manager often involves coded conversations with fellow VCs who are inclined to overly praise because they don't want to criticize someone they may work with again, or get a bad recommendation themselves.
Many investors, far from Silicon Valley, rely on background checks that look for criminal activity and bankruptcies, but don't delve into personal conduct. When they do dig deeper, investors must listen carefully for euphemisms like "make sure the VC is a cultural fit for your organization," a flat voice, or simply lack of enthusiasm. Nondisclosure agreements and similar contracts known as non-disparagement clauses, can serve as an excuse to, at best, not give the full picture.
When Ann Lai, a former principle at Binary Capital, complained about inappropriate conduct with female staff, Caldbeck tried to stop her telling anyone about her concerns, according to a lawsuit she filed recently against the firm and its co-founder. Lai signed a nondisparagement clause when she was hired and Caldbeck used it to keep her quiet after she resigned, the complaint said. In early July, a person close to the firm called the suit opportunistic and said Binary and Caldbeck would respond to the allegations. Representatives for the firm and Caldbeck didn't respond to requests for comment on Wednesday.
The Binary investor plans to ask references if they've signed NDAs from now on. "If the answer is yes, I'm going to assume the worst," the investor said.
Sexism, gender inequality and other poor treatment of women happens in many industries, and there are legal limits on what companies and managers can say about former employees. However, the clubby nature of the VC industry exacerbates these problems. 
The VC business is mostly run by a network of closely connected men who vouch for each other so they won't be shut out of the next hot deal. That's allowed some individuals about whom harassment allegations have been made to raise fund after fund, or move from firm to firm -- receiving solid recommendations along the way -- only to have that alleged behavior sometimes start anew.
VC firms are often just a handful of partners and support staff, so there's rarely a human resources department to handle complaints. The industry also lacks a code of conduct between investors and entrepreneurs, although some VCs are calling for one. In medicine, patients complain to a medical board, and there should be an equivalent body in venture capital, said Niniane Wang, who complained publicly about being harassed by Caldbeck.
Then there's the industry's referral system, with VCs often serving as references for each other when investors are considering backing new funds.
"The cross checking has a chilling effect," said one venture capitalist.
This person was asked earlier this month to be a reference for Fred Destin, another VC fund manager whose past conduct is under the microscope. Destin is trying to launch a new fund, but he's having to answer investor questions about how he treated a young female entrepreneur who alleged in an interview with Bloomberg News that he harassed her at parties on the sidelines of a Nantucket tech conference in 2013.
As the person prepared to take the reference call, he says Destin contacted him to mention he'd also been asked to be a reference for him. The unspoken message was clear: If you say something bad about me, I'll say something bad about you, the person said. He decided to describe Destin's behavior anyway because he was asked directly and it was the right thing to do, he said. The person didn't want to be identified talking about the matter. Destin disputed the person's characterization of the episode. "Attempting to influence a reference is unethical and I've never done it," he wrote in an email sent to Bloomberg on Friday.
The fact that Destin is raising a fund under a cloud of accusations makes him something of a litmus test for the VC industry in the post-Caldbeck era: Will it continue to ignore questionable behavior and protect its own, or chart a new course?
The female entrepreneur told Bloomberg News that she had to remove Destin's hands from her body during one of the late-night parties at the 2013 conference. He later apologized to her, but stressed in a statement that he has "never knowingly been disrespectful to a woman" and never used his position as a VC in "an inappropriate way."
Destin is an accomplished VC who was a partner at Boston-based Atlas Venture at the time. He joined Accel's London office in 2014 and announced he was leaving that prestigious venture firm in April to start a new early-stage startup fund.
Accel said it didn't know of questions about Destin's past behavior when it hired him. When Destin left this year, Sonali De Rycker, a London-based partner at Accel and a former colleague of Destin's at Atlas, gave him a glowing send-off. "We will miss him but totally support him in founding this new venture and look forward to continuing to work closely with him," she said at the time.
But after a journalist recently asked Accel about the alleged 2013 incident, it started an investigation. "Accel does not tolerate any kind of inappropriate behavior towards women," the firm said in a statement. 
One major investment firm says it's reconsidering investing in Destin's new vehicle. A second investment firm said it would likely follow the lead of the first investor in deciding whether to back Destin. Both firms asked not to be identified discussing the sensitive topic.
One of the investors is doing more due diligence on Destin, but says they are already frustrated by references recounting inconsistent stories and avoiding answering questions by suggesting other people to call.
"There are codes that investors and founders are using and they don't understand each other," said the investor. "People are talking past each other during diligence."
One person they could contact now is Jeff Fagnan, a general partner at VC firm Accomplice who used to work with Destin at Atlas Venture. After hearing allegations about Destin's behavior from another venture capitalist in March 2014, Fagnan said he confronted Destin. Fagnan said he never told Accel about it because that firm never asked him before hiring Destin.
"Based on what I knew back then, it was the right call," said Fagnan. "Fred made it sound like he had cleared up the issue."
Destin says he's made significant changes since 2013, including undergoing therapy, and behaves differently now. Fagnan said Atlas and Accomplice have started an internal investigation.
"We will wait until completion of the investigation to decide whether we will provide positive references for Fred," Fagnan added.
— With assistance by Spencer Soper, and Max Chafkin
(
Updates with Destin comment in 18th paragraph.
)
Before it's here, it's on the Bloomberg Terminal.
LEARN MORE