business
Top Fund That Beat South Korea Stocks Sees More Room to Grow
By
HSBC's Asia ex-Japan fund beats Kospi index for 1-year return

Manager moved some money from South Korea to Indian cyclicals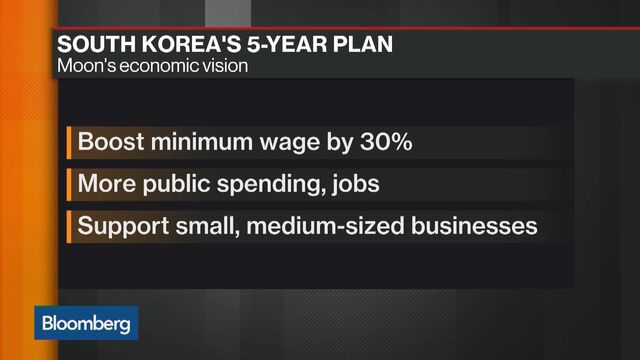 Sanjiv Duggal's approach to picking South Korean stocks was the key to his fund beating benchmarks in the past year. And despite the Kospi index hitting an all-time high, the fund manager believes the nation's equities can still deliver returns.
The head of Asian and Indian equities for HSBC Global Asset Management started to focus on South Korean stocks three years ago. It was when the benchmark Kospi index was trading below its book value and Samsung Electronics Co., one of his top picks, was 90 percent cheaper than the current price. His strategy finally paid off this year as the Kospi rose more than 20 percent to a record high.
"From a bottom-up perspective, Korea is the best-performing market," he said in a telephone interview from Hong Kong. "It is one of the few markets we've been overweight in the past four years. We are also one of a few fund managers who are overweight Korea."

Duggal's strategy is to focus on valuations and the profitability of individual companies, instead of the so-called top-down approach that would take into account geopolitical risks, such as North Korea's series of missile firings this year, and macroeconomic issues, which he said were already reflected in prices over the past three years. South Korea had the highest weighting of any country in the portfolio over the past year, he said, leading his fund to beat almost 90 percent of peers over the period as well as the fund's MSCI Asia ex-Japan benchmark and the Kospi.
More Korean Opportunities
The bargain hunter still sees opportunities, holding many South Korean names, including tech, auto, tobacco, food, biotechnology, and even cosmetics, whose shares have been among the most battered amid the missile spat between South Korea and China. He "particularly" likes food companies, he said, without mentioning names. According to data compiled by Bloomberg, the fund's top 10 picks include Samsung Electronics Co. and SK Hynix Inc., whose shares have risen more than 40 percent this year. It also has Hyundai Motor Co., LG Household & Health Care Ltd., KT&G Corp., Samsung Biologics Co. and CJ Cheiljedang Corp.
Read about how foreigners are buying South Korea's small-caps.
Duggal is not alone in his belief in South Korea. BlackRock Inc. said South Korean stocks remain attractive on cheap valuations, while Franklin Templeton Investments forecasts the benchmark Kospi could reach 3,000 in the next two or three years on earnings growth, improved governance, and higher payouts. The $1.3 trillion stock market, which had been neglected for nearly a decade, has become a darling of overseas investors, who piled up net $9.4 billion South Korean equities this year, according to data compiled by Bloomberg.
Though Duggal's fund remains "slightly overweight" South Korea, in the midst of the benchmark's rally to a record, the manager said he took some of money out, reducing the fund's exposure. The nation no longer has the biggest weighting in the fund, he said. "Some of the money has gone to Indian cyclical stocks and health care."
The price-to-book ratio for the Kospi jumped to the highest since 2012. Stocks on the Kospi are trading at 10.3 times 12-month forward earnings compared with 14.6 times for the MSCI Asia Pacific Index. Overseas investors have pulled $1 billion worth from South Korean equities this week, the biggest weekly outflow in Asia, according to data available on Bloomberg.
The Kospi has fallen 1.2 percent so far this week, set for the biggest weekly loss since November.
(
Updates with Kospi's performance this week in the last paragraph.
)
Before it's here, it's on the Bloomberg Terminal.
LEARN MORE