P&G Gets Boost From Stronger Results in Fight Against Peltz
By
Activist investor launched a proxy fight earlier this month

P&G CEO says he'd look elsewhere for potential new directors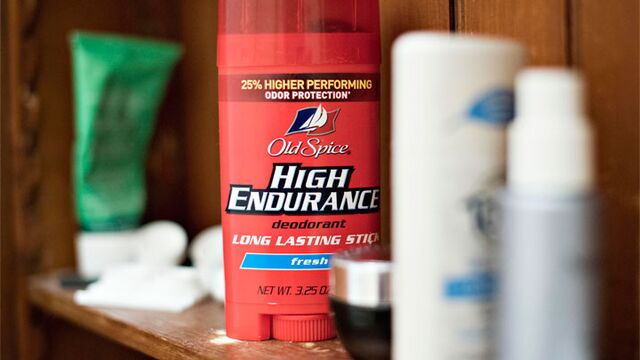 Procter & Gamble Co. Chief Executive Officer David Taylor says he's willing to keep talking to activist investor Nelson Peltz, but he's not ready to give him a seat in the boardroom.
Peltz, who began a proxy fight this month to become a P&G director, isn't the kind of board member that the company needs right now, Taylor said in an interview. If anything, the company needs tech-savvy executives who could help the consumer-products giant adapt to a shifting industry.
"What I would want is -- if anything -- more folks that are digital natives, that have run companies that have gone through transformations recently, folks that have significant international and global experiences," Taylor said. "If I'm going to add to the board, that's where I'd look."
The remarks followed quarterly sales and earnings that topped analysts' estimates on Thursday, showing that P&G is performing better than Wall Street figured. The results lent weight to Taylor's argument that the company is successfully navigating a turnaround. In his fight for a board seat, Peltz has argued he can help shake up a complex and slow-moving bureaucracy.
"I respect Nelson Peltz," Taylor said. "I've met with Nelson. I will continue to meet with him and other investors, and to the extent there's good ideas, I'll listen to them."
The shares climbed as much as 1.6 percent to $90.75 in New York. They had been up 6.2 percent this year through Wednesday's close.
Profit Beat
Earnings in the fiscal fourth quarter were 85 cents a share, excluding some items, topping the 78-cent estimate of analysts. Sales amounted to $16.08 billion in the period, which ended in June. That compared with a projection of $16.01 billion.
Restoring growth has been a key objective for P&G. On that front, the last quarter was mixed. Though the company posted a 2 percent gain in organic revenue -- a figure that strips out currency effects and deals -- its net sales were unchanged.
P&G, based in Cincinnati, expects organic revenue to grow 2 percent to 3 percent in the coming year. Earnings will climb 5 percent to 7 percent.
Like many consumer-products giants, P&G is contending with sluggish demand and heavier competition from upstart brands. Retailers also are putting more pressure on the companies as they try to become more efficient and ward off a threat from Amazon.com Inc.
Rigid Culture
P&G has shed scores of brands in recent years, aiming to refocus on its best-performing products. Taylor, who took over in November 2015, also has pledged to shake up the company's famously sclerotic culture. He's pursuing a $10 billion cost-cutting program and opening up hiring to more outside talent.
But P&G is still moving too slowly, according to Peltz, who runs Trian Fund Management. In a statement that followed P&G's earnings results, Trian said that the company's return to shareholders is less than half the level of its peers over the past decade.
"While P&G says it is addressing the underperformance issue, shareholders have heard similar promises in the past and results have not materially improved," Trian said.
Peltz, whose firm manages $10 billion, has employed various approaches at companies he's taken on. At H.J. Heinz, he pushed for cost cuts and asset sales and sought five board seats in a 2006 proxy fight that netted him two. Trian sold most of its stake before Berkshire Hathaway and 3G Capital bought that company in 2013. At PepsiCo Inc., Peltz lobbied for a breakup of the company, arguing that its snack and beverage businesses would be more 
valuable to shareholders as separate entities.
Taylor suggested such intervention wouldn't be welcome at P&G.
"There has been a history of establishing a shadow management," Taylor said, referring to Peltz, "which we firmly believe would derail the work that is already delivering improvement."
— With assistance by Scott Deveau
Before it's here, it's on the Bloomberg Terminal.
LEARN MORE