Five Things You Need to Know to Start Your Day
Get caught up on what's moving markets in Asia.
By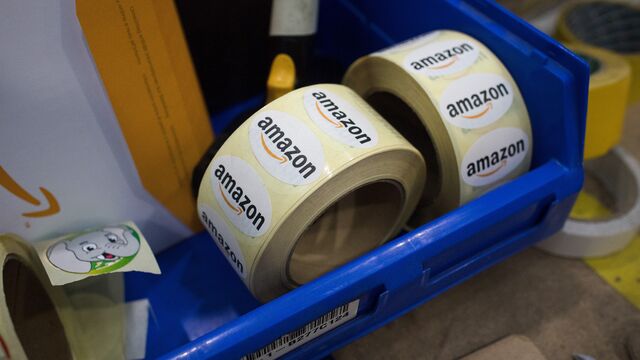 Want to receive this post in your inbox every morning? Sign up here.
U.S. tech stocks catch a chill, Libor going the way of the woolly mammoth, and Republican tax reform plans start to take shape. Here are some of the things people in markets are talking about.
Tech Tumult
 The Nasdaq 100 endured a frenzied afternoon selloff, with Amazon leading the way lower. A note from a well-followed quant -- JPMorgan's Marko Kolanovic -- warning of a potential bottom for volatility was credited with contributing to the market angst. Broader equity gauges were spared major pain as a rally in energy helped pick up the slack; the Dow Jones Industrial Average closed at a fresh record. Amazon's retreat continued in the after-hours session after earnings missed expectations. Other major earnings stories for the day were largely positive, including strong results from Starbucks and Verizon.
RIP, Libor
Libor is living on borrowed time after the U.K. Financial Conduct Authority announced that it will phase out the benchmark that underpins over $350 trillion in securities by the end of 2021. It wasn't the scandals that doomed Libor, but rather a dearth of transactions data. Finding a transactions-based replacement benchmark will be tough.
BAT Strikes Out
Congressional Republicans are starting to pivot toward talks on an overhaul of the tax code despite the lack of firm results on health care legislation or a 2018 budget resolution. The border-adjusted tax championed by House Speaker Paul Ryan and White House senior adviser Stephen Bannon, to name two, is now dead in the water after facing stiff opposition from retailers. But another Bannon proposal -- hiking the top income-tax rate -- is reportedly still under consideration.
Coming Up...
There's a bevy of Japanese data due out to cap the week. At 8:30 a.m. Tokyo time, we'll get an update on the jobless rate, forecast to dip to 3 percent, and the job-to-applicant ratio in June. Inflation figures are also slated for release, with July's Tokyo headline and core CPI projected to accelerate to 0.1 percent year-on-year from flat in their previous reading. Japanese retail sales, meanwhile, are expected to advance 0.4 percent month-on-month in June. On deck in the U.S. will be the release of second-quarter GDP data, forecast to pick up to 2.6 percent from 1.4 percent in the first three months of the year.
Futures Down
The MSCI Asia Pacific Index hit a 10-year high on Thursday, but it might not stay there for long. S&P/ASX 200 futures and Nikkei 225 futures are both trading to the downside ahead of the open, with the Japanese yen having gained on all G10 currencies except the U.S. dollar.
What we've been reading
This is what caught our eye over the last 24 hours.
Quotes from this Article
Before it's here, it's on the Bloomberg Terminal.
LEARN MORE