technology
Waymo Puts Uber Lawyers in Hot Seat Over Trade-Secret Theft
By
Alphabet unit claims law firm helped hide stolen information

Ride-hailing firm maintains lawyers properly vetted engineer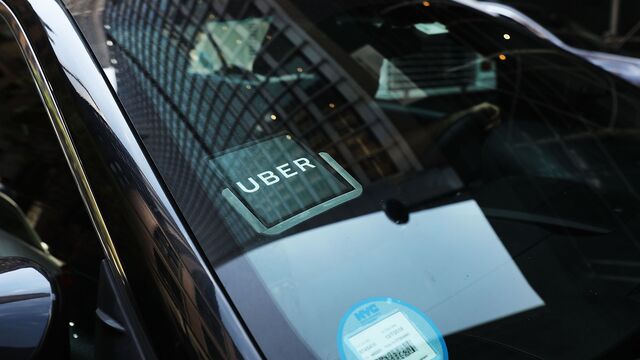 Waymo claims Uber Technologies Inc. had an accomplice in the theft of invaluable driverless technology trade secrets -- the ride-hailing giant's own lawyers.
Uber relied heavily on attorneys at San Francisco's Morrison & Foerster LLP, or MoFo, to suss out and contain any proprietary information that may have been taken by one of Waymo's lead engineers, Anthony Levandowski, when he abruptly quit last year. He later joined Uber, bringing with him other former engineers from the Alphabet Inc. self-driving unit.
Waymo has alleged that the MoFo lawyers helped cover up the theft and said it wants to call them as witnesses.  U.S. District Judge William Alsup indicated at a hearing Wednesday that he probably won't disqualify MoFo from continuing to represent Uber, but he put the company on notice that the law firm's role in the high-stakes drama that has gripped Silicon Valley for months will be an issue at trial in October.
"Mofo is a character in the story to be told to the jury," Alsup said. "MoFo's name is going to come up time and time again."
Waymo wants jurors to learn about how MoFo lawyers handled Uber's $680 million acquisition of Levandowski's company, Ottomotto, and the engineer's move to the ride-hailing company. Waymo is aiming to use those details to buttress its claims Uber colluded with Levandowski to steal prized technology in the heated race to commercialize autonomous vehicles.
Arturo Gonzalez, a MoFo partner representing Uber, said before Wednesday's hearing that Waymo is trying to knock his firm off the case out of desperation.
"Having found no evidence to support their claims, they ask themselves 'What do we do?'" he said. "And someone raises their hand and says, 'I know, let's try to disqualify their lawyer.'"
Due Diligence
Uber contends Waymo is mischaracterizing the actions of its outside lawyers, who it says did the right thing by hiring cyber-forensics firm Stroz Friedberg to quarantine any sensitive information Levandowski had from Waymo or Google -- and wall it off from Uber -- during the due-diligence vetting of the Ottomotto acquisition.
"MoFo and Stroz were retained for the very purpose of preventing any violation of intellectual property rights in connection with Uber's acquisition of Ottomotto, and were contractually bound not to (and did not) disclose to Uber any confidential or proprietary Waymo information," Uber argued in a court filing.
Waymo claims the law firm trafficked in stolen files –- or at least descriptions of stolen files -– when its lawyers helped structure the Ottomotto acquisition. That's why MoFo's lawyers should be required to testify and the firm as a whole should be disqualified from defending Uber, Waymo contends.
"MoFo attorneys appear all over critical, relevant documents to this case," Waymo said in a court filing. "Possession by MoFo of stolen documents, the circumstances under which it acquired those documents, and the treatment of those documents after acquisition by MoFo are all directly relevant to Waymo's trade secret claims."
In recent weeks, lawyers at another firm representing Uber, Boies, Schiller & Flexner LLP, have taken on a more prominent role drafting court filings and representing the company in hearings.
Waymo has also accused Stroz and MoFo of violating court orders to turn over proprietary information, including files from the law firm's representation of Levandowski in arbitration proceedings brought by Google last year. A hearing on those claims is scheduled for Aug. 16.
The case is Waymo LLC v. Uber Technologies Inc., 17-cv-00939, U.S. District Court, Northern District of California (San Francisco).
(
Updates with judge's comment in fourth paragraph.
)
Before it's here, it's on the Bloomberg Terminal.
LEARN MORE