German, French Electronics Chains Hook Up as Amazon Encroaches
By and
Metro to pay $530 million for Pinault stake in Fnac Darty

European electronics retailers consolidate amid online threat
German retailer Metro AG agreed to buy a 24 percent stake in Fnac Darty SA of France for 452 million euros ($530 million), following through quickly on a vow to lead consolidation of European electronics sellers facing the threat of Amazon.com Inc.
Metro, striking less than two weeks after a spinoff focused it on its Media Markt and Saturn chains, will pay 70 euros a share for a stake it's buying from the Pinault family's Artemis SA. That's a 7.3 percent discount to Fnac Darty's closing price Tuesday.
"They support strongly the strategy that is implemented at Fnac Darty," the French company's chief financial officer, Matthieu Malige, said on a call after the agreement was announced Wednesday.
Fnac Darty rose as much as 9.1 percent to 82.39 euros in Paris, suggesting that investors see the possibility of a full takeover bid for the French company. Metro was up as much as 5.3 percent to 9.71 euros in Frankfurt.

European retailers are consolidating as they come to grips with the threat of Amazon, which is putting downward pressure on prices. By linking up, they can gain leverage over suppliers, helping them become more competitive on pricing and boosting their own online operations as they hold back on store expansion. 
Fnac, a retailer of books, music and electronics, was spun off in 2013 from French luxury-goods company Kering SA and acquired appliance seller Darty last year. Artemis, the Pinault family holding company, became the largest shareholder after the spinoff.
Fnac Darty's online sales rose more than 50 percent in the first half, it said late Tuesday as it reported a 2.1 percent increase in total revenue. The company got a new CEO this month in Enrique Martinez, who had been in charge of integrating the Fnac and Darty brands in France, after Alexandre Bompard left to take the top job at retailer Carrefour SA.
Metro is changing its name to Ceconomy AG as it focuses on consumer electronics after splitting off grocery and cash-and-carry businesses. The company has said the splitup would increase flexibility to make acquisitions, with Chief Executive Officer Pieter Haas saying he plans to drive consolidation of the sector across the continent. 
'Obvious Prey'
"The investment in Fnac Darty is a great opportunity for Ceconomy," Haas said in a statement. "First, we gain exposure to the highly attractive French market and second, it delivers on our ambition to further strengthen our position as the leading European platform for consumer electronics-related businesses."
Fnac Darty said it welcomed the Germany company's investment. Ceconomy will have the right to propose three directors for Fnac Darty's 12-member board, Malige said. That's the same number of seats that Artemis now has.
Ceconomy "will be a reinforcement for the development of our group," Chairman Jacques Veyrat said in a separate statement.
Acquiring the stake in Fnac Darty buys time for the German company as it proceeds on a separate path from the wholesale business. The deal could complicate rival efforts to gain control of the French retailer, giving Ceconomy the option of a full takeover down the road. The company has limited experience in mergers and acquisitions, with its only sizeable purchase being a 2011 deal to buy online retailer Redcoon for 125 million euros.
"Fnac Darty has become more obvious prey as of today's transaction," wrote Cedric Lecasble, an analyst at Raymond James.
Metro agreed to raise the price if Fnac Darty gets a takeover offer in the next two years, under certain conditions, which include the French company accepting the bid.
Fnac Darty, with 660 stores across Europe, focuses on France and Switzerland, and also has a presence in the Benelux countries as well as on the Iberian peninsula. The future Ceconomy has about 1,000 stores in Germany, Austria and Switzerland, as well as Italy, Poland, Spain and Russia.
Watch Next: Why the Amazon-Whole Foods Deal Is a Game Changer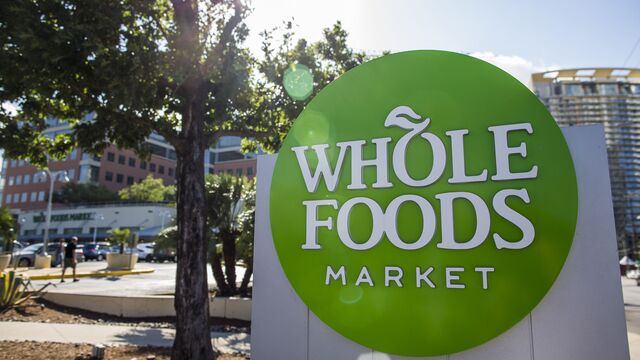 — With assistance by Phil Serafino
Before it's here, it's on the Bloomberg Terminal.
LEARN MORE