Howard Marks Sounds the Alarm on Tech, Cryptocurrencies and Private Equity
By and
'I'm going to issue a warning today,' the billionaire says

SoftBank fund structure is 'questionable'; bitcoin 'not real'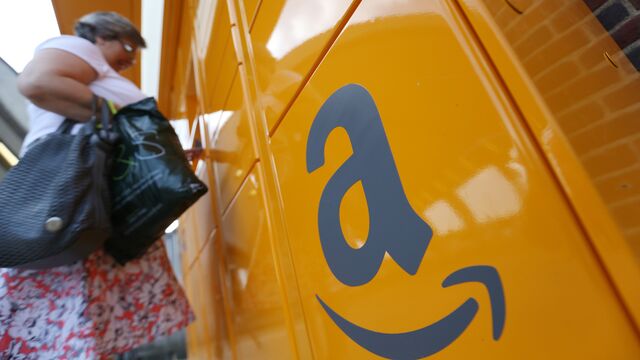 Billionaire Howard Marks, who's warned of excessive risk in the markets for the past five years, is now sounding the alarm as hazards from red-hot tech stocks to investor confidence in SoftBank's $100 billion fund converge.

In a 22-page memo Wednesday -- longer than most of his missives to clients -- the Oaktree Capital Group LLC co-chairman said he sees several phenomena that by themselves seem reasonable but together reveal markets to be heated and risky.
"Since we never know when risky behavior will result in a market correction, I'm going to issue a warning today rather than wait until one is upon us," Marks, 71, said in a video accompanying the letter. "This warning is likely to feel premature, and perhaps it is, but I think it's better to turn cautious too soon rather than wait until it's too late."
Among concerns Marks cited in his memo are:
The FAANGs
Current valuations of Facebook Inc., Amazon.com Inc., Apple Inc., Netflix Inc. and Google parent Alphabet Inc. generally represent at least 30 years of their current earnings, and Marks wondered if that's sustainable. He acknowledged the group are "truly great companies, growing rapidly and trouncing the competition (where it exists)," but also noted some are doing so with profit growing slower than revenue or with little profit at all.
"The super-stocks that lead a bull market inevitably become priced for perfection," Marks wrote. "And in many cases the companies' perfection turns out eventually to be either illusory or ephemeral."
SoftBank Vision Fund
Masayoshi Son's ambitions for a $100 billion technology fund, 93 percent of which has already been gathered by his SoftBank Group Corp., raise four red flags for Marks:
The Japanese company's investing record heavily relies on its stake in Alibaba Group Holding Ltd., which has grown in value to more than $50 billion from $20 million in 2000. "Skill or luck?" Marks asked. "And extrapolatable?"
The venture capital industry hit a wall in 2000 because investment funds got bigger and bigger, he said. "The Vision Fund isn't for startups, but still, can you wisely invest $100 billion in technology?" Marks mulled.
SoftBank hasn't managed outside investors' money before, and now it has the biggest fund in history to do it. That, to Marks, shows investors are highly enthusiastic with a low level of skepticism.
The structure of the fund is "questionable" to him because it plans to pile debt on tech companies and because investors have to buy some preferred units, paying a 7 percent annual coupon, when they invest in the fund's equity. "Lending money to a tech fund at that modest rate apparently is part of the price demanded of the LPs for an opportunity to invest in the fund's equity," Marks said. "I can imagine the sales pitch about how lucky the LPs are to get a chance to provide leverage for their own investment, but I doubt I'd be convinced."
A representative of SoftBank didn't immediately respond to a request for comment.
Private Equity Gusher
Buyout firms have been raising hundreds of billions of dollars a year, which with leverage adds more than $1 trillion to their buying power annually. Carlyle Group LP's David Rubenstein said the fundraising market is now the best he's ever seen, and Apollo Global Management LLC is close to formalizing the biggest-ever buyout fund raised by a private equity firm. The asset class is a solution for investors starved for yield elsewhere, Marks wrote, but record exuberance toward it is "yet one more sign of the willingness of investors to trust in the future."
Cryptocurrencies
Marks -- who co-founded Los Angeles-based Oaktree in 1995 and has grown it to manage $100 billion, making himself and clients billions in the process -- is stumped when it comes to virtual currencies such as bitcoin and ether. "Digital currencies are nothing but an unfounded fad (or perhaps even a pyramid scheme), based on a willingness to ascribe value to something that has little or none beyond what people will pay for it," he said, referring to people making bets on their movements as speculators and not serious investors. "Nobody has been able to make sense to me of these currencies. They're not real!!!!!"
Before it's here, it's on the Bloomberg Terminal.
LEARN MORE