Senate Panel Reaches Deal for Manafort Testimony, Drops Subpoena
By and
Panel also negotiating with Donald Trump Jr. over appearance

Judiciary studying Manafort's lobbying for foreign entities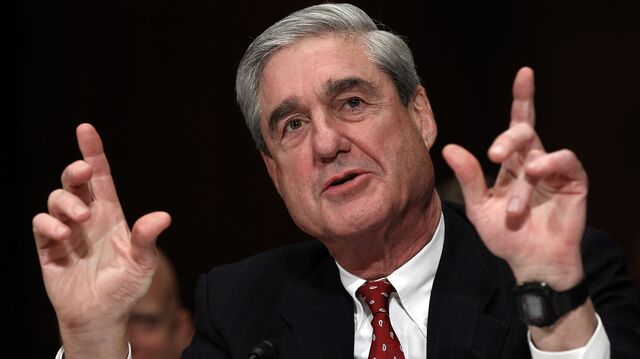 A Senate committee has reached an agreement to receive testimony from President Donald Trump's former campaign manager Paul Manafort and is dropping a subpoena.
Judiciary Committee Chairman Chuck Grassley of Iowa and ranking Democrat Dianne Feinstein of California had issued the subpoena to Manafort late Monday after they were initially unable to reach an agreement with Manafort about his testimony.
"Faced with issuance of a subpoena, we are happy that Mr. Manafort has started producing documents to the Committee and we have agreed to continue negotiating over a transcribed interview," the two lawmakers said in a joint statement Tuesday. "As we've said before, we intend to get the answers that we need, one way or the other. Cooperation from witnesses is always the preferred route, but this agreement does not prejudice the committee's right to compel his testimony in the future."
Separately, Manafort met with investigators from the Senate Intelligence Committee on Tuesday, according to Jason Maloni, Manafort's spokesman. He "answered their questions fully," Maloni said.
The Judiciary Committee had invited Manafort to appear at a public hearing Wednesday to discuss his lobbying activities on behalf of foreign entities, along with Donald Trump Jr.
Manafort likely will appear before the committee in September, Feinstein said in an interview. The committee wants him to testify in a public hearing, she added.
Negotiating with Trump Jr.
The panel said late Friday that it was negotiating with Manafort and Trump Jr. over their appearances, as well as the committee's request for documents. It didn't provide an update Tuesday on its talks with the president's son, but Trump Jr. had indicated previously he was willing to appear under oath.
A public hearing could subject the president's son to questioning from Republicans and Democrats about a meeting last year with several Russians, the president's son-in-law and senior adviser Jared Kushner, and Manafort. Trump Jr. released emails concerning that meeting that showed he had been promised Russian government information that was damaging to Trump's opponent Hillary Clinton.
The Judiciary Committee said Tuesday it agreed to allow Glenn Simpson, who runs Fusion GPS, to be interviewed behind closed doors instead of at a public hearing. His company was reported to have commissioned a "dossier" on Trump that included unverified, salacious allegations about the president.
Simpson previously said he'd invoke his Fifth Amendment rights at a public hearing, according to the committee. He subsequently "agreed to provide a transcribed interview and requested that the subpoena compelling his attendance at Wednesday's hearing be waived," according to a statement from Grassley and Feinstein.
Separately, the House Intelligence Committee interviewed Kushner behind closed doors Tuesday as part of its probe into Russian election-meddling. He met with Senate Intelligence Committee investigators privately on Monday.
Information Request
Last week, the Judiciary Committee wrote letters requesting a significant amount of information from the witnesses.
The panel requested documents by Aug. 2 from Trump Jr., Manafort, the Trump campaign, and Trump's private business regarding efforts to meet with Russian nationals, obtain information about Clinton and potentially coordinate with Russian meddling in the election.
The Judiciary Committee wants any record of interactions before and after last year's meeting with Russian nationals. It also goes far broader, seeking records relating to dozens of other people including Russian President Vladimir Putin, numerous other Russians, and even Green Party candidate Jill Stein.
Feinstein said Monday that she thought it would take two weeks to get the documents the committee wants.
The requests show that the panel is embarking on a broad investigation that could go deep into Trump's campaign and the White House, joining the already well-established Senate Intelligence investigation and an independent probe by special counsel Robert Mueller.
Before it's here, it's on the Bloomberg Terminal.
LEARN MORE