markets
Hedge Funds Wager the Loonie Rally Has Legs
By
Speculators flip to net-long, after record short stance in May

Canadian dollar has rallied 7.4% against greenback this year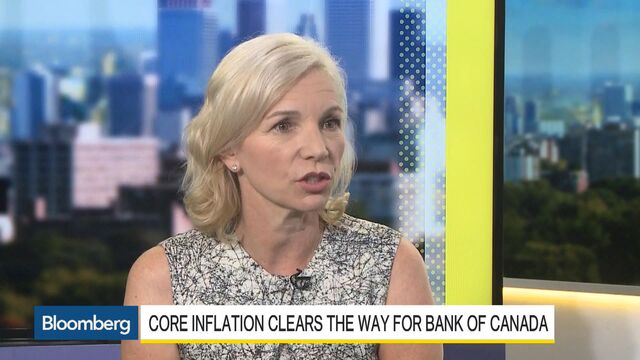 It took the first Bank of Canada rate hike in seven years, but hedge funds are finally convinced that the loonie's strength is here to stay.
Less than two months after amassing record short positions against the Canadian dollar, hedge funds and other large speculators have done an about-face. As of last week, they're wagering that the loonie's rally has room to run, flipping to a net bullish stance for the first time since March, Commodity Futures Trading Commission data released July 21 show.

The Canadian dollar reached C$1.2484 Monday, its strongest since May 2016. Its rally took off after the Bank of Canada indicated in June that its next move would be to tighten, spurring hedge funds to unwind short positions. A faltering U.S. dollar has accelerated the loonie gains. It took some time for the market to switch to a net-bullish stance because of the sheer size of the short position, at about 99,000 contracts at its largest in May, said Credit Agricole SA strategist Valentin Marinov.
"Friday's data is more consistent with price action in that spot," Marinov said. "The starting point was very low, so that's dampening the move into positive territory."
The loonie's track record this year shows the market can get even more bullish. While the current net bullish stance is about 8,000 contracts, it was more than 30,000 in February. Investors are also piling into bets on other commodity-sensitive currencies. The New Zealand currency recorded an all-time high, while the Australian dollar's bullish positioning is near this year's high.
There are still obstacles ahead for the loonie. It could be vulnerable to a further decline in crude oil. What's more, the market is already pricing in almost an 80 percent chance of another rate hike this year.
"You have to feed that buying of CAD by providing more hawkish signals," Marinov said. "Unless the BOC wants to step up and signal more hawkishness, the bar for CAD surprises may be high."
Before it's here, it's on the Bloomberg Terminal.
LEARN MORE