Fed Set to Make September Balance-Sheet Announcement: Survey
By and
Survey shows interest-rate hike not expected until December

Risks to outlook roughly balanced, with slight downward tilt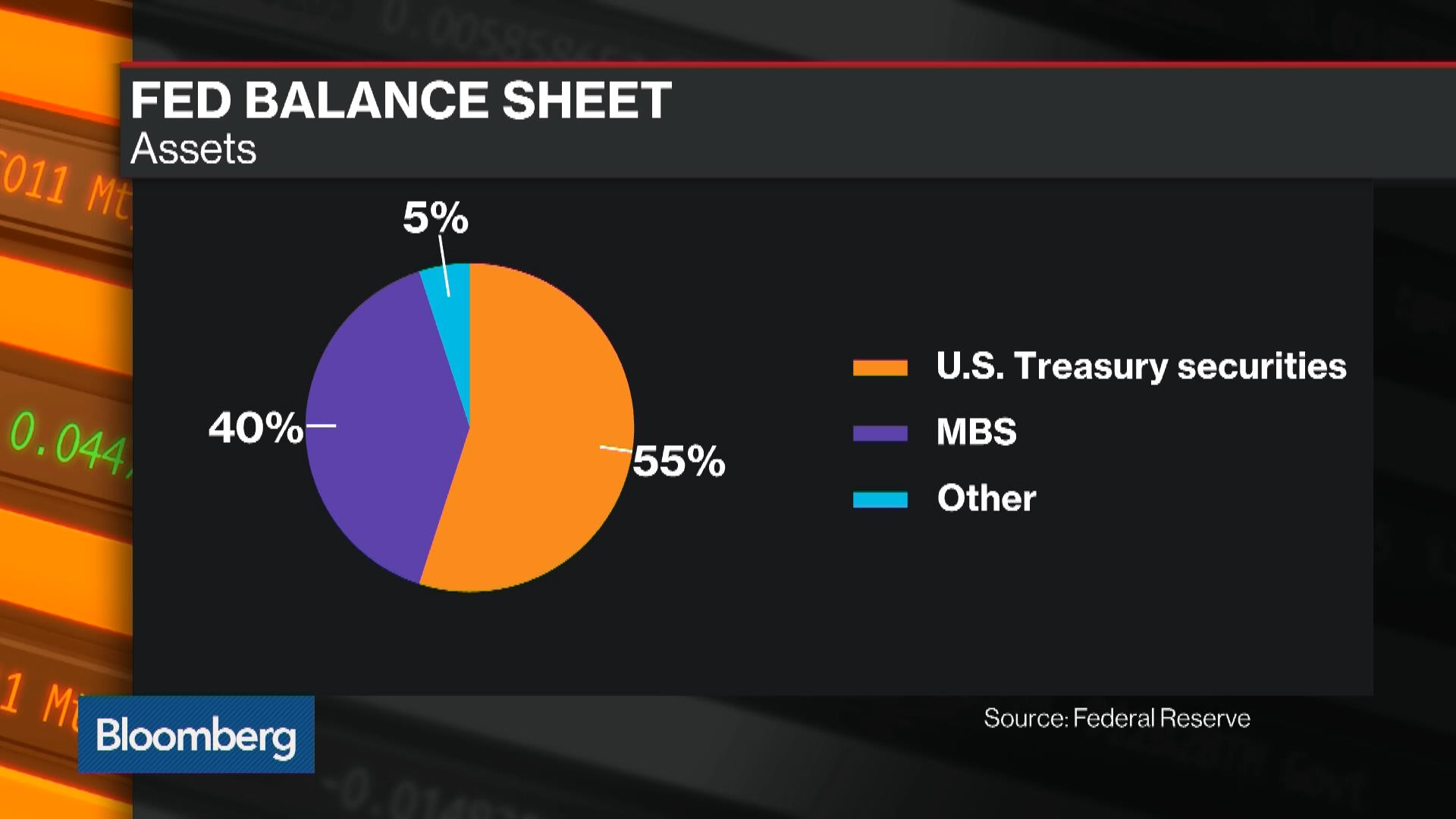 The U.S. Federal Reserve will unveil the timing of its balance sheet unwind in September and wait until December to raise interest rates again, according to a Bloomberg survey of 41 economists.
Results of the survey, conducted July 18-20, showed economists are growing increasingly concerned over the recent slowing of inflation, compared with a similar questionnaire in June. Nonetheless, two-thirds of respondents said Fed officials wouldn't change the language of their next policy statement to highlight their growing worries. The Federal Open Market Committee meets July 25-26 in Washington.

"While the soft inflation data has raised some concerns on this front, this is largely temporary," Parul Jain, chief investment strategist at Macrofin Analytics LLC in Wayne, New Jersey, said in comments attached to her survey response.
Reflecting on sliding inflation figures, Fed Chair Janet Yellen told lawmakers on July 13 that inflation risks were "two-sided," dismissing some of the softness in recent reports to "transitory" moves in specific sectors of the economy. Still, she added, "there may be more going on, and we're watching inflation very carefully in light of low readings."
That was before the consumer price index report showed another month of soft price gains. CPI inflation, excluding food and energy components, dropped to 1.7 percent in the 12 months through June from 2.3 percent in January.

Inflation's tepid performance, despite a steady decline in the U.S. jobless rate to almost a 16-year low, strains the Fed's outlook. Policy makers have forecast inflation will head back to their 2 percent target, a goal they've missed for most of the last five years.
Bloomberg's survey of economists reflected that nagging concern, showing that 36 percent of respondents felt risks on growth and inflation were tilted to the downside, versus 30 percent in June and 13 percent in March. Risks were viewed as roughly balanced by 44 percent of respondents.
That caution may help explain why economists now expect the next rate hike in December, a move back from September compared with the June survey. For even that to happen, economists said the core version of the Fed's preferred measure of inflation would have to average .1 percent on a month-to-month basis over the near term. It averaged .02 percent in the three months through May.
Economists continued to expect that the federal funds rate would peak in this cycle at 3 percent. It currently lies in a range of 1 percent to 1.25 percent after the FOMC hiked three times beginning in December. Officials project another rate increase before the end of 2017, according to quarterly projections they updated in June.
Before it's here, it's on the Bloomberg Terminal.
LEARN MORE