Deals 'on Pause' as CEOs Wait for More Certainty, Baronoff Says
By and
Bank of America M&A chair says pipeline slowed in past month

Lack of clarity on tax, heath-care policy didn't slow 1H deals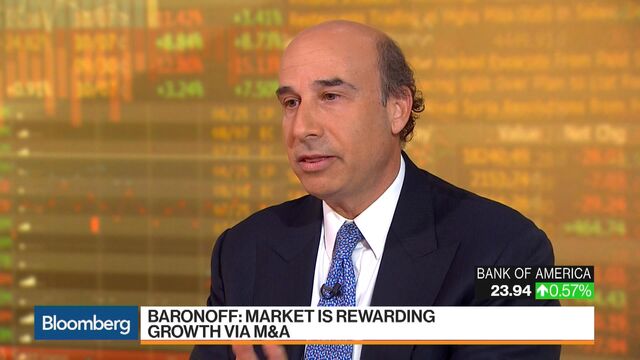 Dealmaking activity has slowed in the past month as companies await regulatory certainty on U.S. policies from health care to taxation, according to one of Bank of America Corp.'s top deals bankers.
"The last month or so I've seen people putting transactions on hold a bit, slowing down," Steve Baronoff, the bank's global chairman of mergers and acquisitions, said in an interview Monday on Bloomberg TV. "They're not stopping their transactions but just putting them on pause -- let some of this uncertainty go through."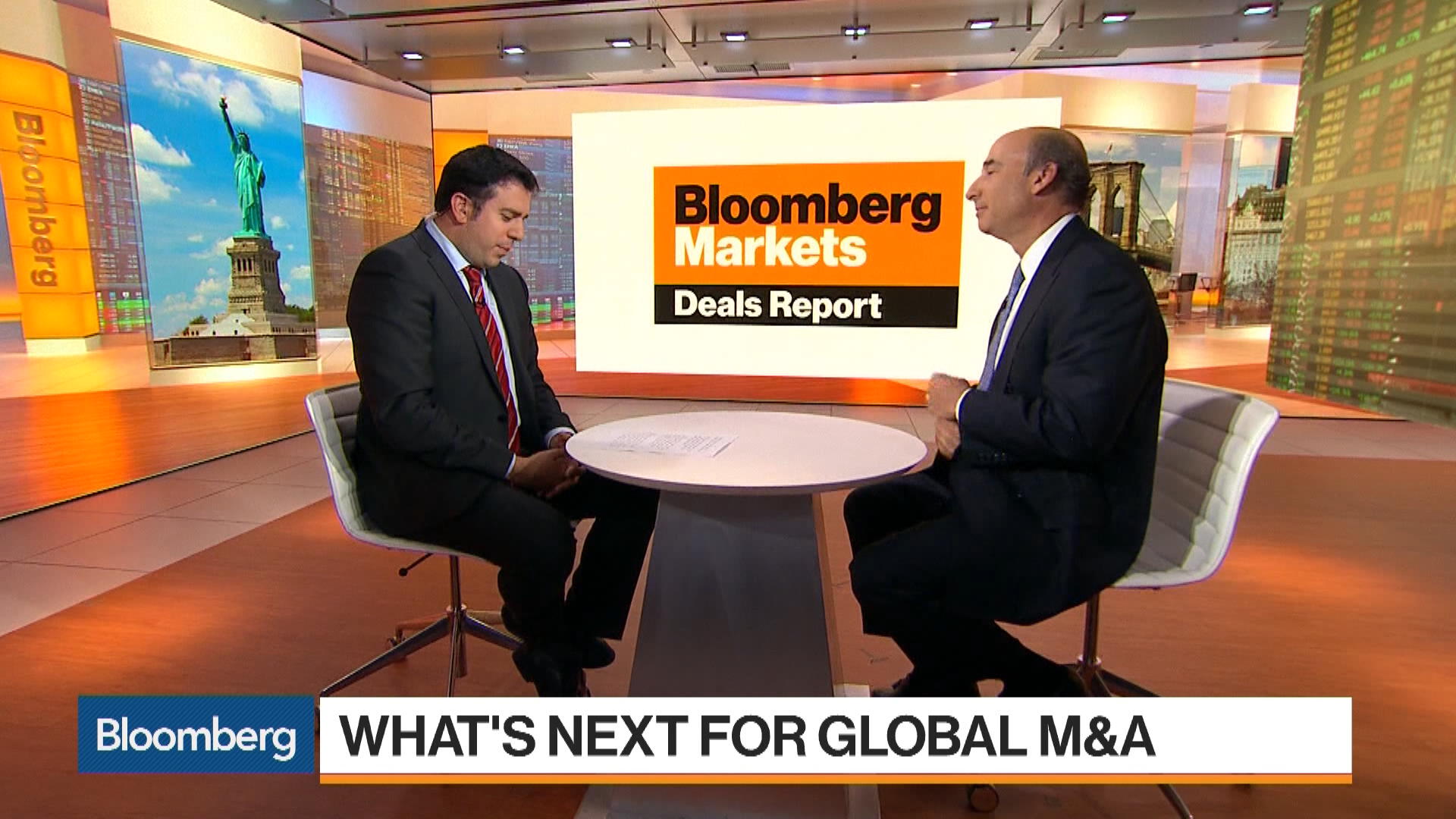 A lack of clarity from U.S. President Donald Trump's administration on tax legislation and health-care policy, as well as global concerns over Brexit and tensions with North Korea, could all have affected CEO confidence throughout 2016, Baronoff said. But it's only in recent weeks that activity has started to slow.
"The first half was more active than I would have thought," Baronoff said, citing deals such as Reckitt Benckiser Group Plc's $16.6 billion acquisition of Mead Johnson Nutrition Co. and Johnson & Johnson's agreement to buy Actelion Ltd. for $30 billion.
While global M&A volumes are in line with the same period last year, with about $1.4 trillion of deals announced, transactions valued at more than $10 billion have been less common. Just 13 deals of that size, worth a total of $238 billion, have been announced in 2017, compared to 15 deals with a combined value of $356 billion in the same period a year ago.
Once certain legislative questions are answered, Baronoff expects M&A to pick up again.
"It's still a pretty healthy market," he said.
Before it's here, it's on the Bloomberg Terminal.
LEARN MORE