Bank of America Chooses Dublin for Main EU Hub After Brexit
By , , and
Firm plans to move roles to Dublin, other EU locations

Banks are preparing for loss of access to the single market
Bank of America Corp. has picked Dublin to locate its main European Union hub in preparation for Britain quitting the bloc in 2019, the latest global bank to finalize its contingency arrangements after Brexit.
The bank will move some roles from London to the Irish capital and other cities across the EU, it said in a statement Friday. Bank of America already has a fully licensed operation in Dublin, and employs more than 700 people in the country.
London has flourished as a hub for global finance in part because firms based in the capital have the right to do business across the 28-nation EU. British banks, as well as firms from the U.S., Japan and other non-EU countries with a base in London, stand to lose this "passport" after Brexit and may need to channel business through locations in the bloc.
"While we await further clarity around the Brexit negotiations, we are making all necessary preparations to serve our clients however those discussions conclude," Brian Moynihan, Bank of America's chief executive officer said in the statement.
See also: Maps on where bankers are headed
Dublin is the second most popular destination -- after Frankfurt -- for financial-services companies seeking uninterrupted EU access post Brexit. The city provides a low-tax English-speaking location and has similar laws and regulations to its U.K. neighbor. Barclays Plc has also settled on Ireland's capital city for its new EU hub, and may move about 150 roles there, people familiar with their plans said in January.
Executives are debating whether to locate Bank of America's broker-dealer operations in Paris or Frankfurt, rather than Dublin, according to two people with knowledge of the firm's discussions. The business could be spread across multiple locations, said the people, who declined to be identified because the details of the plan are private.
While Bank of America didn't publicly disclose which other cities it would move people to, one of the firm's top executives in Germany said in March that some jobs would probably relocate to Frankfurt, Madrid, Luxembourg and Amsterdam.
Frankfurt has emerged as the biggest winner in the fight for thousands of London-based jobs that may have to shift after Brexit. Morgan Stanley, Standard Chartered Plc and Nomura Holdings Inc. are among lenders that have already picked the city for their new EU base. Like Bank of America, most banks are likely to opt for a model that spreads jobs across multiple countries.
Watch Next: Why More Banks Are Moving to Frankfurt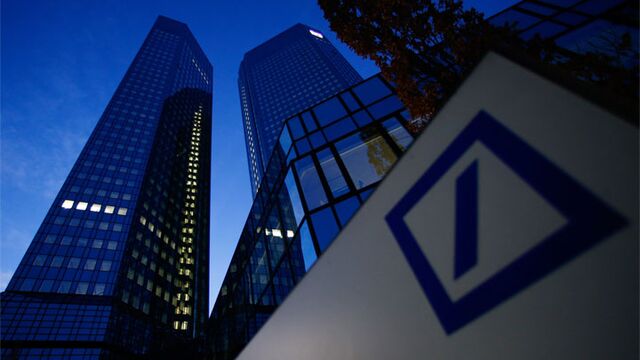 Before it's here, it's on the Bloomberg Terminal.
LEARN MORE