Business
The Blockade of Qatar Airways' Home Base Is Trouble for the World's No. 1 Airline
The humbled airline is losing traffic at home, but it says it won't let the diplomatic flap ground it.
By and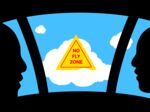 You'd think Qatar Airways, voted the world's best airline in a passenger survey last month, would have no trouble keeping its seats filled. Instead, it's had to cancel scores of flights after four neighboring countries barred it from their airspace; it's also being kicked out of an American Airlines Group Inc. code share agreement that eased access to the crucial U.S. market. On July 12, Qatar Air's brash chief executive officer, Akbar Al Baker, issued a rare public apology after his description of U.S. flight attendants as "grandmothers" was condemned by other airline executives and labor unions. The carrier has now been pressed into service to fly 4,000 dairy cows into the country on cargo planes to assure fresh milk supplies during the blockade.
It's a humbling turn for an airline that until recently seemed unstoppable. Over the past decade, Qatar Air more than tripled its annual traffic, to 32 million passengers, and bought hundreds of planes, with some $41 billion still on order, to fly travelers through its desert hub in Doha. It took stakes in three other airlines, including 20 percent of British Airways Plc's corporate parent, and is angling to buy 10 percent of American Airlines. Qatar Air has become a darling of high-end travelers, thanks to solicitous customer service and in-flight amenities such as suites that convert into private meeting rooms. It was named the world's best airline by ratings group Skytrax at this year's International Paris Air Show—the fourth time it's won the award since 2011.
Behind those successes is an extraordinarily deep-pocketed owner, the emirate of Qatar's $335 billion sovereign wealth fund. But as recent setbacks have highlighted, the relationship carries risks. Saudi Arabia, Bahrain, Egypt, and the United Arab Emirates banned Qatar Air planes from their airspace in early June after accusing the Qatari government of funding terrorism. President Trump endorsed the ban, which forced Qatar Air to cancel some 125 daily flights and reroute others throughout the region. That means higher fuel costs—a flight from Doha to Khartoum, Sudan, for example, now takes about six hours, almost double the preblockade time, with it being diverted hundreds of miles around Saudi Arabia. Qatar Air also is now barred from revenue-rich corporate destinations such as Dammam, near the headquarters of the Saudi national oil company. All told, the blockade could cost the airline 30 percent of its revenue, estimates consulting firm Frost & Sullivan.
Al Baker says even if profits are squeezed, Qatar Air can sustain losses for as long as necessary and will continue to expand. The airline plans to spend as much as $2.6 billion to take the 10 percent stake in American, to launch 24 additional routes by the end of 2018, and to open an airline in India with a fleet of 100 planes. "We need for our neighbors to know that this kind of bullying doesn't work," he said at a July 13 press conference.
Others aren't so sure. Corrine Png, who runs airline research group Crucial Perspective, reckons Qatar Air "should be able to ride it out if the blockade ends within one year." However, she says, the airline should scale back plans to expand fleet capacity 20 percent annually over the next two years. While some aircraft from canceled flights can be redeployed to newly opened destinations such as Prague and Kiev, such routes won't generate profits soon. Qatar Air, which reported $538.7 million in earnings for the fiscal year ended March 31, "could potentially swing into losses" unless it trims expansion now, Png says.
State ownership of Qatar Air also lies at the heart of a feud with American and other U.S. carriers, who've complained to regulators that the Qatari carrier receives subsidies that allow it to compete unfairly. (They've lodged similar complaints against Dubai-based Emirates airline and Abu Dhabi's Etihad Airways PJSC.) American, in what it described as "an extension of our stance against illegal subsidies," informed Qatar Air on June 29 that it will end the code share agreement allowing the carriers to sell tickets for each other.
Qatar Air's unsolicited American Airlines bid is an effort to strengthen its negotiating hand "by essentially buying the affiliation of the largest member of the lobbying group" that represents U.S. carriers in the subsidies dispute, says Diogenis Papiomytis, who heads the aerospace unit at Frost & Sullivan in Dubai. But the bid has drawn a strong rebuke from American, and the union that represents American pilots has called it an act of "financial aggression."
Despite Al Baker's rhetorical bluster, he's "a businessman at heart" and is likely to be pragmatic about keeping Qatar Air on course, says John Strickland, director of London-based JLS Consulting. The airline has recently leased some excess single-aisle planes to British Airways, and some analysts say Qatar Air might defer or cancel orders for costlier widebody jets. Qatar Air nixed orders for four Airbus A350 widebodies on July 6 but said the decision was prompted by supplier delays. It still has outstanding orders and options for 210 passenger planes from Boeing Co. and 145 from Airbus SE.
Qatar Air could try cutting fares to lure business away from rivals Emirates and Etihad, which also draw much of their business from passengers transiting through the Middle East to and from Asia. Emirates, the region's dominant carrier, has about twice as much traffic as Qatar Air, which in turn has about twice as much as Etihad. "Qatar could force Emirates into a price war," says Andrew Charlton of Swiss consulting firm Aviation Advocacy. Even if the blockade adds a bit to travel time on Qatar Air, he says, "it's amazing what cheap tickets can do."
BOTTOM LINE -
Hemmed in by Middle East politics and restricted airspace, Qatar Airways may need to scale back its growth plans.
Before it's here, it's on the Bloomberg Terminal.
LEARN MORE