What Wall Street Is Saying About the Health-Care Bill's Collapse
By
Legislation is still possible this year, Goldman Sachs says

Tax agenda under threat; budget resolution process key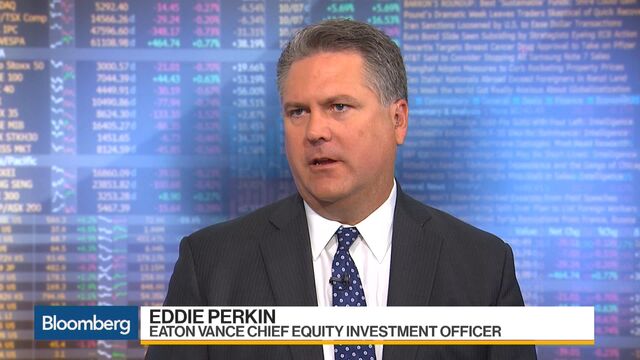 In the wake of abandoned efforts to replace Obamacare legislation, strategists are weighing whether Donald Trump's fiscal policy agenda is in jeopardy, with the president previously linking health-care reform with large tax cuts.
A slew of policy challenges, from implementing a modified health bill, to reaching an agreement on next year's budget and an increase to the government debt ceiling, will forestall progress on tax cuts this year, warn analysts.
As the House Budget Committee begins the markup of a key resolution Wednesday, here's a roundup of what analysts are saying:
BMO Capital Markets
"The broader implications of this health-care failure may reverberate a bit more over time than markets may be currently assuming," according to strategists Ian Lyngen and Aaron Kohli. They suggest the failure will prompt investors to focus on risk of a "very delayed" hike to the debt ceiling. Expect investors to "start looking at the issue more closely in the coming weeks, but don't expect any visceral market response till the 11th hour from either Congress or the markets," they wrote.
Goldman Sachs Group
Economists led by Alec Phillips suggest passage of health legislation within the next several months remains possible. Legislation that preserves more of the existing subsidies in return for regulatory flexibility at the state level might be able to win support, the analysts wrote, or a fallback bill that stabilizes the individual insurance market next year.
They are also sanguine on tax cuts. "Despite recent legislative setbacks, we continue to believe that a tax bill is more likely than not to become law in 2018, though there remain many unanswered questions, including the potential size (we expect a $1 trillion tax cut over ten years)."
Beacon Policy Advisors
Analysts at the D.C.-based research firm are bearish, suggesting there won't be enough room for maneuver to gain the support of enough moderates without alienating too many conservatives. Meanwhile, "a straight-up repeal bill with a lengthy time for replacement also will not garner sufficient support," the analysts write. "Finally, the third option being discussed -- a bipartisan insurance market support bill -- is also unlikely, at least in the near- to medium-term, due to the risk of a more protracted Republican civil war."
Keefe, Bruyette & Woods
A hard fight over the budget resolution process would portend hurdles to moving forward on reconciliation and tax legislation, according to Brian Gardner and Michael Michaud. "The health-care bill is only one piece of the tax puzzle. Congressional Republicans want to use reconciliation rules to pass a tax bill since it appears unlikely that there will be enough Democratic votes in the Senate to reach the 60-vote hurdle. However, using reconciliation is predicated on Congress passing a budget resolution -- no budget resolution means no reconciliation, which means no tax bill."
Societe Generale
Economists Michala Marcussen and Guy Stear raise the specter of slowdown in the U.S. economy without a fiscal fillip. "The broader issue is that this latest failure will cast further doubt on the future passage of tax cuts, infrastructure spending, etc. Without tax cuts, we believe the U.S. economy could slow significantly as soon as" the second half of next year.
ING Groep
While several Fed officials have signaled their forecasts aren't factoring in fiscal loosening, James Knightley reckons Trump's legislative battle is likely to influence the timing of the next rate hike. "It does, in our view, make it more likely that the next Fed rate hike will be in December rather than September, but does not necessarily impact on the timing of the Fed's balance sheet reduction program, which could start as soon as September."
Quad Capital

"The FX market, the fixed-income market is saying 'hey, we don't have that much confidence,'" Peter Borish, chief strategy officer of Quad Capital LLC, said in a Bloomberg Television interview. "The U.S. dollar has declined significantly. Think about the Mexican peso -- let's look at things that bottomed on Inauguration Day. Buy the rumor, sell the fact -- that's what happened with the dollar, to a certain extent that's what happened with the bond market. Now the question is, when does the equity market catch up?"
Jefferies
"It's negative in the context of being a political snafu, but the markets are so used to seeing that over and over again, I don't think it's reacting specifically to health care," Brad Bechtel, currency strategist at Jefferies LLC, said in a phone interview. "There's a lot of things going on around the world in relation to central bank policy impacting currency markets and that's driving things more than the U.S. political side."
— With assistance by Felice Maranz, Alex Harris, Cristin Flanagan, Katherine Greifeld, and Robert Elson
Before it's here, it's on the Bloomberg Terminal.
LEARN MORE