Treasuries Soar as Big Futures Trades Show Bulls Are in Control
By and
Benchmark 10-year U.S. yield falls to lowest since June 29

As health-care plan falters, traders wager on continued rally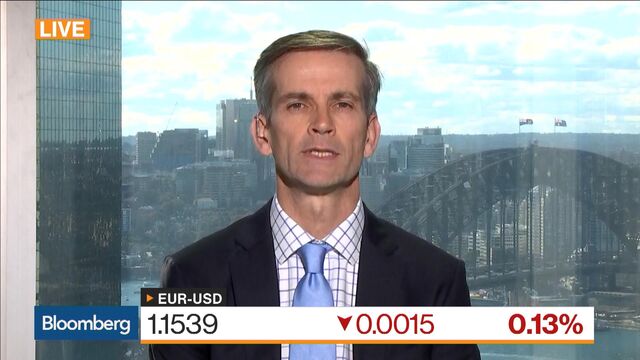 Traders in the Treasury futures market are growing more convinced that U.S. yields will be lower for longer, no matter what the Federal Reserve says.
The benchmark 10-year Treasury yield tumbled about six basis points to 2.26 percent in New York on Tuesday, reaching the lowest level since June. It broke through the 200-day average of 2.27 percent and nearly touched the 50-day mark of 2.255 percent.
The rally accelerated after two large block trades in 10-year Treasury futures, including a 23,865-contract purchase that was the largest since July 12. The transaction represented risk of almost $1.9 million per basis point. Whoever made that trade is staking a lot on the view that yields are headed downward, or giving up on a previous wager that rates will climb.

Lower-for-longer interest rates in the $14 trillion market already had adherents at firms including Pacific Investment Management Co. and Prudential Financial Inc. The view gained traction Tuesday after Senate Republicans failed to muster enough support for health-care reform, casting doubt on whether President Donald Trump will have better luck with fiscal stimulus.
Pimco bought Treasuries in the "last couple of weeks" as the yields were attractive, Mark Kiesel, chief investment officer for global credit, said in a Bloomberg Television interview. The 10-year debt will probably trade "roughly where it is now." The yield rose 2bps to 2.28 percent at 11:03 a.m. in Tokyo Wednesday.
"When yields backed up, Pimco was buying on the view that the fiscal stimulus would not come to the degree that the market was priced in," he said. "This removal of accommodative policy from central banks is going to happen very gradually, particularly in the context of low inflation around the world."
Coupled with another round of below-forecast inflation data last week, that has traders questioning whether the U.S. economic outlook is strong enough for the Fed to raise its benchmark rate again this year, as policy makers forecast.
The market-implied probability of a hike by year-end has declined in the past two weeks with Treasury yields. The odds are now about 40 percent, down from 60 percent on July 7, based on the current effective fed funds rate and the forward overnight index swap rate.
The 10-year yield has declined in six out of eight trading days, after touching a two-month high. Futures prices are hovering above 126, which is enough to make profitable a potentially unprecedented strangle trade initiated last week.
— With assistance by Netty Idayu Ismail, Betty Liu, and Yvonne Man
Before it's here, it's on the Bloomberg Terminal.
LEARN MORE