Serial Consumer Activist Peltz Sets Sights on Board Role at P&G
By and
Investor criticizes P&G's 'slow-moving and insular culture'

Peltz's past campaign have targeted Heinz, Mondelez, Wendy's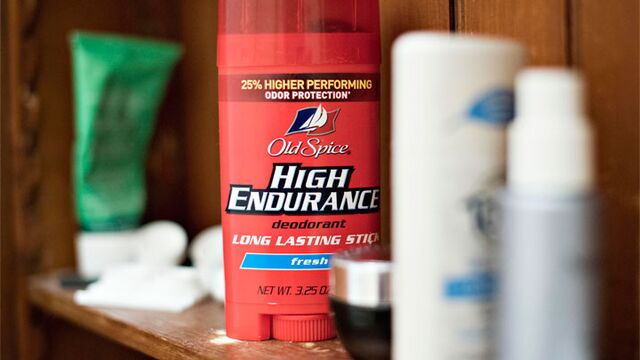 Investor Nelson Peltz is tightening the screws on yet another American blue-chip company: Consumer-goods giant Procter & Gamble Co.
Five months after revealing a stake, Peltz's Trian Fund Management began a proxy fight to win a board seat at P&G -- the biggest company targeted by such a move -- characterizing the $223-billion maker of Pampers diapers and Tide detergent as a lumbering giant whose stock has underperformed its peers.

Few activist investors have had as big an influence on tired U.S. consumer brands as Peltz, whose previous campaigns targeted U.S. ketchup maker H.J. Heinz, former chocolate and drinks giant Cadbury Schweppes and snackmaker Mondelez International Inc.
But investors hoping to glean insight into Peltz's endgame at P&G from past campaigns will have a challenge based on his history at consumer companies, where his approach and outcomes have been varied.
A hard-fought proxy fight at H.J. Heinz in 2006 saw the investor seek five seats on the board, while urging the company to cut costs and sell assets. Despite winning just two seats, including one for himself, many of Peltz's proposed changes were implemented. Trian sold off much of its stake before the company was eventually bought by Berkshire Hathaway and 3G Capital in 2013 for about $23 billion.
The 75-year-old has taken a longer view at Wendy's Cos., where's he's served as chairman since 2008, three years after first disclosing a stake in the fast-food chain. Peltz merged the company with Triarc Companies Inc., which owned Arby's sandwich shops and was controlled by Trian's partners. His son Matthew Peltz, Trian's Peter May and Dennis Kass remain on the 10-member board.
"With any activist you have to make sure you're thinking about what the possible motivations are behind the public statements," Morgan Stanley's David Rosewater, global head of the bank's shareholder activism and corporate defense group, said in a Bloomberg TV interview. "It's not always right on the surface."
To watch the full interview with Morgan Stanley's Rosewater, click here
'Slow moving, insular'
Trian will seek a seat for Peltz at P&G's annual shareholder meeting, according to a proxy filing Monday with the U.S. Securities and Exchange Commission. The firm, which initially revealed its position in February, now holds about 1.5 percent of P&G's shares, a stake with a market valuation of about $3.3 billion. For now, Peltz isn't seeking a breakup of the company or a new chief executive officer, but rather to shake up its "slow-moving and insular" culture, according to the filing.
P&G CEO David Taylor is struggling to reignite sales growth at the maker of Tide laundry detergent and Pampers diapers as it faces assaults from cheaper rival brands and retailers that are keeping a tighter rein on inventory to defend themselves from online competition.
Trian hasn't provided any new or actionable ideas to drive additional value for holders, P&G said in a statement Monday, adding that the company has already streamlined its portfolio and is committed to further improving productivity and cost savings.
"The board is confident that the changes being made are producing results, and expresses complete support for the company's strategy, plans, and management."
P&G said it has "maintained an active and constructive dialogue" with Trian since its investment.
Shares in P&G gained 0.8 percent to $87.78 in New York at 2:13 p.m.
Unilever, Nestle

Peltz's board battle comes amid a brisk run for Wall Street activists, who are setting their sights on ever-larger targets -- particularly in the consumer industry.
Dan Loeb's Third Point disclosed last month that it had amassed a $3.5 billion stake in Nestle SA, encouraging the company to sell its stake in cosmetics maker L'Oreal SA and increase leverage for share buybacks. Peltz's fund has also invested in PepsiCo Inc. -- a stake that it said last year it no longer held -- as well as General Electric Co.
Earlier this year, Unilever, which owns the Ben & Jerry's ice cream and Dove personal-care brands, fended off an unwanted takeover approach from Kraft Heinz Co., prompting the Anglo-Dutch giant to say it would take steps to improve shareholder returns.
"Big companies have been vulnerable for a long time, but it's become more intense recently," Morgan Stanley's Rosewater said.
Proposal Rebuffed
Trian, which manages $10 billion, said it had numerous discussions with P&G management and some board members over the past four months after an initial meeting attended by Peltz, co-founder Ed Garden, P&G CEO Taylor and CFO Jon Moeller on March 7. In the subsequent meetings, Trian outlined ideas for accelerating growth and improving profitability and performance, including by cutting down on bureaucracy within the organization.
On July 11, Peltz proposed he be given one seat on the board. The request was deemed "unnecessary" by P&G directors in light of recent initiatives the company had implemented, according to the proxy filing. Trian said it was disappointed by the rejection and advised those in attendance it would push ahead with a proxy fight. Trian said Monday it still hopes it can avoid a proxy fight.
In addition to concerns over the lack of concrete proposals, P&G's board was also worried Peltz would dominate the board's agenda despite only holding one seat and distract it from focusing on its existing plans, according to a person familiar with the matter, who asked not to be identified because the discussions were private.
It's not the first time P&G has been targeted for a shake-up. In 2012, Bill Ackman's Pershing Square Capital Management disclosed a $1.8 billion stake in the company and pushed to replace then-CEO Bob McDonald, who was ultimately replaced the following year. Ackman sold the last of his stake in P&G in early 2014.
— With assistance by Paul Jarvis, Taylor Cromwell, Amy Thomson, and Carson Bednar
Before it's here, it's on the Bloomberg Terminal.
LEARN MORE