Kleiner Perkins-Backed Startup BetterWorks Faces Harassment Suit
By , , and
Lawsuit says CEO Duggan physically assaulted female employee

Kleiner's Doerr, not named in suit, writing book with Duggan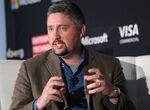 A former employee of BetterWorks Systems Inc. sued the venture-backed startup and three executives alleging sexual harassment, physical assault and a work environment that's hostile to women.
The female employee's complaint describes BetterWorks Chief Executive Officer Kris Duggan making inappropriate motions toward her on a bed during a company retreat in October and said an internal investigation concluded that he hadn't violated the startup's harassment policies. The allegations echo those lobbed against other startups and venture capital firms recently as Silicon Valley grapples with pervasive cultural problems, particularly rampant sexism.
Kleiner Perkins Caufield & Byers is a major backer of BetterWorks, and the venture capital firm's chair, John Doerr, sits on the board. Doerr is also co-authoring a book with Duggan called "Measure What Matters," scheduled for publication in September. Neither Kleiner nor Doerr are named in the suit. BetterWorks and Kleiner Perkins declined to comment.
The suit, which was filed in San Francisco Superior Court on Tuesday, follows a wave of allegations about the technology industry's hostility toward women. Investigations into past human-resources complaints at Uber Technologies Inc. resulted in the firings of more than 20 employees this year and the ouster last month of Travis Kalanick, who was running the company during those scandals. Sexual harassment allegations against venture capitalists, including 500 Startups' Dave McClure, Binary Capital's Justin Caldbeck and Ignition Partners' Frank Artale, led to their departures in recent weeks.
Kleiner Perkins was thrust into the national spotlight over gender issues when the firm was sued by Ellen Pao, a former employee, over discrimination in 2012. A jury rejected Pao's claims after a six-week trial in 2015.
Duggan worked with Peter Thiel's Palantir Technologies Inc. before he co-founded BetterWorks in 2013. His corporate software maker raised venture capital from Kleiner Perkins and others the next year. BetterWorks has said it's raised at least $35 million from investors.
In her complaint against BetterWorks, Beatrice Kim describes an incident at a two-day company retreat in Pescadero, California, saying Duggan was drinking heavily, and "inappropriately" touching and dancing with other female co-workers. Kim said in the suit that she was lying on a bed in a cabin where other employees were socializing when Duggan walked in, lifted her legs in the air and pumped them up and down as if dancing with her legs and feet, and drew his pelvis toward her. She protested, but he continued until another employee pulled her away from him, at which point Kim said she started sobbing uncontrollably.
A few days later, Duggan "apologized for his misconduct" in an email to all employees, in which he also promised an outside investigation, the complaint said. Kim was told the company's internal investigation concluded that Duggan had not violated BetterWorks' harassment policies, according to the complaint. Kim said she later resigned.
The investigation was led by Shona Brown, a board member and former Google executive, said people familiar with the matter. Doerr isn't expected to change plans for releasing or promoting his book with Duggan, said one of the people, who asked not to be identified due to the litigation.
Duggan declined to comment, as did Doerr through a spokeswoman. Brown couldn't immediately be reached for comment.
The complaint also alleges the company's working environment has "more in common with a boy's club or fraternity house than a professional work environment." The lawsuit said: "After a female employee complained to Duggan about the absence of gender diversity among the sales staff, Duggan said, 'tell recruiting we need to hire more boobies.'"
The case is Kim v. BetterWorks Systems, CGC-17-560052, California Superior Court, San Francisco County (San Francisco).
Before it's here, it's on the Bloomberg Terminal.
LEARN MORE