EBay Breaks July Sales Records Thanks to Amazon Prime Day
By
News about annual sales event benefits other e-commerce sites

EBay snagged business with ad blitz as shoppers sought deals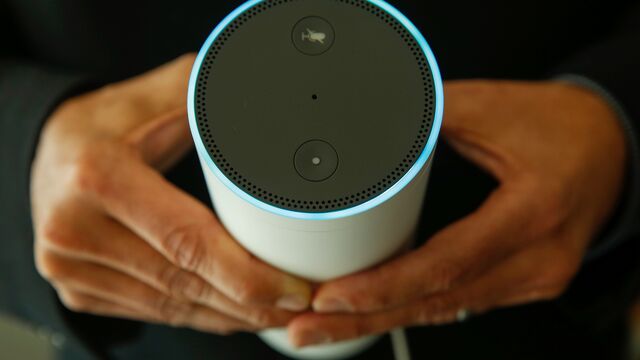 Amazon.com Inc. wasn't the only winner when its Prime Day sale lured deal-hungry shoppers to the web. EBay Inc. had its two best sales days ever for July during Amazon's event this week, according to a person familiar with the matter.
In anticipation of Prime Day, the competing online marketplace launched an advertising blitz on television, social media and billboards using the slogan "Did You Check EBay?" While the San Jose, California-based company declined to comment on sales numbers, the person said the effort paid off with daily record gross merchandise volume, which is the dollar value of all sales on EBay's marketplace, for this time of year.
Chief Executive Officer Devin Wenig has been boosting the company's marketing budget to freshen its image and dislodge lingering consumer perceptions that it's an online rummage sale. Most products purchased on EBay are new. During Prime Day, it offered steep discounts on items like iPhones, Fitbits and the Roomba vacuum cleaning robot. EBay also offers free three-day shipping without a membership compared with Amazon's two-day free shipping for $99-a-year Prime members.
Amazon reported its best sales day ever on Tuesday, and analysts estimate Prime Day generated $1 billion in revenue, about triple its average daily e-commerce revenue for 2016, according to data compiled by Bloomberg.
Stepped up competition from EBay and Wal-Mart Stores Inc. appears to have pulled some business away. Web traffic to Amazon.com on Prime Day gained 5 percent from a year earlier, but the percentage of visitors who made a purchase was 11.4 percent, down from 14.5 percent the previous year, according to SimilarWeb, which tracks web visits and purchases. The falling conversion rate may indicate some shoppers visited Amazon and scouted for better deals elsewhere.
EBay takes a commission from each sale on its site from inventory owned by independent merchants. The average daily gross merchandise volume in the third quarter of 2016, which also includes August and September, was $218 million, according to data compiled by Bloomberg. Amazon doesn't disclose gross merchandise volume.
Before it's here, it's on the Bloomberg Terminal.
LEARN MORE