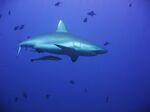 Why would a contented crocodile venture beyond its backyard pool to swim with sharks?
PT Bank Mandiri, Indonesia's largest lender by assets, is set to wade into the cutthroat private-banking business in neighboring Singapore. 
The idea might seem a little ridiculous. Among the top 15 Asian private banks (excluding onshore wealth management in China), just three -- UBS AG, Citigroup Inc. and Credit Suisse AG -- control 46 percent of assets. Bit players like Australia & New Zealand Banking Group Ltd. are selling out. Even Standard Chartered Plc, which hopes to make it big, doesn't appear to be having much luck. 

Two developments underlie Mandiri's jump outside its Indonesian bailiwick. 
One of them occurred Wednesday. Singapore's senior minister of state for finance and law, Indranee Rajah, told reporters in Jakarta that her country was ready to start swapping information on Indonesian money in Singapore bank accounts. The so-called Automatic Exchange of Financial Account Information is a global initiative of the OECD and the Group of 20.
The other was this year's tax amnesty program, under which Indonesia induced its citizens to report $89 billion of wealth hidden in offshore centers.

All this is leading to two private-banking plays. As part of the tax pardon, Indonesians also declared $277 billion of hidden onshore wealth. To that, add the 12 percent of the offshore funds they've chosen to send back home, and that's a $288 billion wealth-management opportunity within Indonesia. No surprise, then, that the Indonesian unit of Singapore's Oversea-Chinese Banking Corp. is establishing a private-banking business onshore.
Mandiri, on the other hand, is going after the portion that became clean but remained offshore. That's a $78 billion purse with a home bias. (About 60 percent of it is in Singapore, according to Sri Mulyani Indrawati, the Indonesian finance minister.) When the rupiah is stable, the money comes to Indonesia on round-trip expeditions to enjoy high yields. The customer assets remain with foreign banks, even though many of the investment products may be Mandiri's.

Of  the $6.5 billion in equity fund-raising in Indonesia over the past year, UBS has its name on 13 percent of the deal value. Slightly ahead of it, in the No. 1 position on Bloomberg's advisory league table, is PT Mandiri Sekuritas. The state-run bank's asset-management wing -- PT Mandiri Manajemen Investasi -- is the largest local fund house.
Until now, no Indonesian with undisclosed wealth overseas would have wanted to deploy those funds with a domestic state-run bank. The risk of discovery was too high. But as Mandiri's president director Kartika Wirjoatmodjo says, with the tax amnesty and the exchange of information, the shroud of secrecy is all but shredded -- and that gives an Indonesian bank room to share the spoils with the likes of UBS, Citi and Credit Suisse.
Venturing abroad -- not just to Singapore, but also to Malaysia and perhaps even Vietnam and the Philippines -- may also be a necessity.
The days of double-digit returns on equity for Indonesian banks are over. But they're bulging with muscle: Mandiri's tier one capital ratio is 20 percent. That's one more reason to stop lazing by the pool.
Before it's here, it's on the Bloomberg Terminal.
LEARN MORE