Politics
Health-Care Bill Delays May Doom Tax Reform This Year
It's do-or-die for the GOP.
By and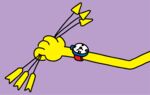 House Speaker Paul Ryan has said he wants to pass a sweeping overhaul of the tax code in time for deer-hunting season in Wisconsin, which opens around Thanksgiving. Whether he makes that deadline likely depends on how much work Republicans in Congress get done in July and August. If the past few months are any measure, it doesn't look good.
Beginning July 11, when the House returned from its Fourth of July holiday, lawmakers had just 13 working days before their August recess was set to begin after July 28. When they get back in September, they'll face a compressed schedule, when floor time is short, attention will be turning to the 2018 midterms, and two big problems will be looming: Republicans need to pass a spending bill before Sept. 30 to avoid a government shutdown; about a week later, they have to lift the debt ceiling to keep the U.S. from defaulting.
What was supposed to start with a lightning-strike repeal of President Obama's signature health-care law in January has turned into a seven-month slog. A procedural shortcut Republicans set up for themselves is part of the problem. In January they adopted a 2017 budget resolution that allowed them to repeal Obamacare on a simple majority vote, without having to rely on Democrats. That was supposed to fast-track things, but instead it's slowed their entire agenda as the health-care fight has exposed deep divisions within the GOP.
The Obamacare repeal bill Senate Majority Leader Mitch McConnell is working on relies on the 2017 budget resolution, so he can't move to tax reform without finishing health care. Republicans want to adopt a 2018 budget resolution to do the same thing with tax reform. But they can't adopt a new budget until the Obamacare issue is resolved and the old budget can be discarded. "To get [tax cuts] done you have to get the budget done, and to get the budget done you need health care done," says Republican Representative Andy Biggs of Arizona. "Unfortunately we have set it up as a series of dominoes."
Biggs wrote a letter calling on the House to work through the August recess. So far, only about a dozen members have signed on, almost all of them from the far-right House Freedom Caucus. On July 11, McConnell canceled the first two weeks of the Senate's August recess. Those extra weeks will help, but the backlog of work is enormous. "There's a train wreck coming," says G. William Hoagland, a senior vice president at the Bipartisan Policy Center and a former Republican staff director for the Senate Budget Committee. "I don't see a tax bill in 2017 at all. Not at all."
If McConnell can't broker a health-care compromise among Republicans in the next several weeks, he's suggested he'll try to do a deal with Democrats. That would free up Republicans to get cracking on tax reform, but it would also go down as a political black eye, with GOP members unable to get past their own divisions to pass a key part of their agenda. "It's almost like we are serving in the minority right now," says Arkansas Republican Steve Womack. "We've got to figure out that we are not here for any other reason than to lead the country and govern. And we are not governing right now. We are just stuck."
For months, the House has tried to draft a 2018 budget resolution that sets spending levels for next year, but Republicans can't agree on what those levels should be. Budget Committee Chairwoman Diane Black, who's weighing a run for Tennessee governor in 2018, has offered a compromise that offers concessions to different factions: Defense hawks would get a big boost to the Pentagon's budget, moderates would get smaller cuts to domestic agencies, and conservatives would be able to use the budget fast-track to cut money for food stamps and welfare that can't be touched in the annual appropriations process.
Speaker Ryan is trying to cajole his rank-and-file members to meet in the middle on Black's budget bill, but so far he hasn't had much luck. On July 10, Black postponed the planned release of her bill for the third time, because of disagreements over the level of entitlement spending. Conservatives want to use the budget resolution to fast-track $500 billion in cuts to programs such as food stamps and welfare, while moderates say the $200 billion in cuts Black has proposed is already too much.
Even if the House brings some of its bills to a floor vote, they're likely dead in the Senate without a budget agreement with Democrats. And until Republicans can agree among themselves on spending levels, they have nothing on which to negotiate with Democrats. That makes putting the government on autopilot in September all but inevitable. "I've never seen a budget situation like this in my 50 years in this town," says Jim Dyer, a former Republican appropriations staffer and deputy assistant for legislative affairs at the White House, now a lobbyist at Podesta Group. Dyer says the White House shoulders some of the blame. "On three major pieces of public policy—health-care reform, tax reform, and infrastructure—if you ask me what the administration's policy is, I would say I haven't got a clue," he says. "If I were an elected official I would be tearing my hair out." —With Sahil Kapur
BOTTOM LINE -
With showdowns on the budget and debt ceiling looming in the fall, Republicans in Congress are scrambling to pass a health-care bill in July.
Before it's here, it's on the Bloomberg Terminal.
LEARN MORE