politics
Yellen Sidesteps Questions on Her Future as Trump Weighs His Options
By
'I absolutely intend to serve out my term,' she tells House

Hearing 'may well be' her last at House committee, she says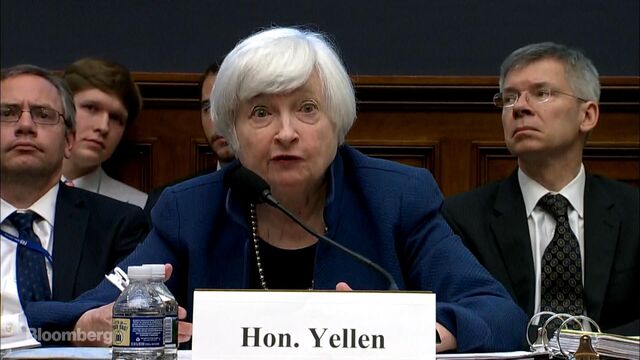 Federal Reserve Chair Janet Yellen had plenty to say about a strong U.S. job market Wednesday but added little clarity about her own employment status come February.
During semiannual testimony to Congress, she fielded questions on topics ranging from the subdued labor participation rate, the Fed's $4.5 trillion balance sheet and the effect of the financial regulations on community banks. Given her term as chair expires Feb. 3, several lawmakers were also curious about whether she'd be interested in another four years.
"I absolutely intend to serve out my term," she told a member of the House Financial Services Committee during a three-hour hearing. "I really haven't had to give further thought at this point to this question."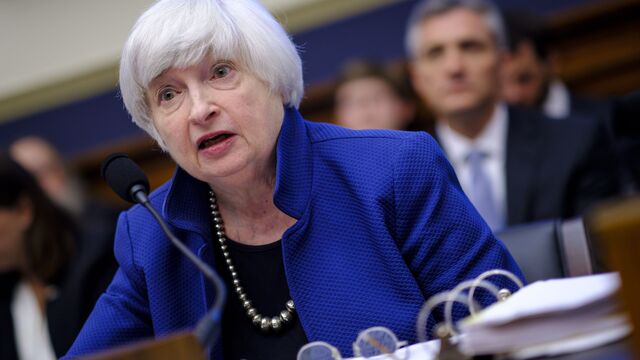 The U.S. president nominates the leader of the Fed, a post that is then subject to approval by the Senate. President Donald Trump has a chance to reshape the leadership of the monetary authority with both Yellen and Vice Chairman Stanley Fischer's terms expiring next year.
Several Democrats, perhaps as a way of saying farewell in case she's not reappointed, heaped praise on Yellen's stewardship of the economy. One Republican cautioned that she didn't deserve all the credit, noting the economy's improvement and the stock market's gain since the election in November.
Last Appearance?
Representative Sean Duffy, a Republican from Wisconsin who often fires tough questions her way, asked Yellen if this appearance before the committee would be her last as head of the nation's central bank.
"My term expires in February," she said. "So it may well be."
Responding later to a hypothetical question about whether she'd be interested in another term if Trump called her tomorrow, she said would have to talk it over with Trump himself.
"It's something that hasn't been an issue so far," she said. "It's certainly something I would have to discuss with the president, obviously."
She might be hard to reach Thursday: She's scheduled to testify again before the Senate Banking Committee.
Before it's here, it's on the Bloomberg Terminal.
LEARN MORE