Germany's New Consumer-Electronics King Has Amazon in Sights
By
MediaMarkt parent's listing creates focused electronics chain

Chief sees deals looming as European retailers consolidate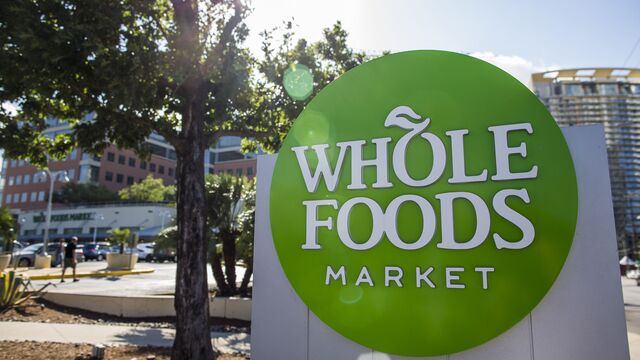 The creation of Europe's largest free-standing consumer electronics retailer is set to prompt a wave of mergers and acquisitions as the company seeks to keep Amazon.com Inc. at bay.
The parent of Germany's MediaMarkt and Saturn, which began trading Thursday under a separate listing from former parent Metro AG, is vowing to play a pro-active role in cementing the company's No. 1 position in a European business roiled by the rise of e-commerce.

"We want to lead the European consolidation in this industry," Pieter Haas, chief executive officer of the newly formed Ceconomy AG, said in an interview in London.
When consumers opted for the convenience -- and often lower prices -- of buying refrigerators, toasters and music online, U.S. chains like Borders Group and Circuit City fell by the wayside, leaving Best Buy Co. and Wal-Mart Stores Inc. to battle it out with Amazon. In some European markets, electronics retailers have sought size to increase their buying power and match the U.S. online giant's prices in a bid for survival.

France's Fnac, a seller of everything from books to cameras, last year bought domestic appliance chain Darty to form a company with more than 7 billion euros ($8 billion) in revenue and about 660 stores. A 2014 deal in the U.K. created Dixons Carphone Plc, the country's largest consumer electronics company, with 2016 revenue of 9.7 billion pounds ($12.5 billion). Ceconomy, which does not operate in France or the U.K., last year had sales of just under 22 billion euros, with about half of that in German-speaking countries.
Despite the round of deals, the business remains fragmented in much of Europe, with big chains and mom-and-pop shops vying to compete with Amazon. Ceconomy says it holds the top position in nine of its 15 countries, and CEO Haas said the company wants be the leader everywhere it operates "because size matters."
That's especially true in Russia, where Metro watched from the sidelines as billionaire Mikhail Gutseriev combined M.Video and two other retailers to create the biggest consumer player in the country with a roughly 30 percent share. With less than 5 percent of the market, Ceconomy can't compete effectively, Haas said, indicating that the company may seek an exit to prevent further losses.
Sweden, Turkey
Ceconomy's operations in Sweden, where it competes with a Dixons Carphone unit and other players, are also losing money. Turkey, on the other hand, is growing rapidly and has the potential to become one of the company's largest markets, Haas said.
Even where Ceconomy holds the top spot, competition is relatively high, Bloomberg Intelligence analyst Chris Chaviaras said, as its market-share lead is smaller than the position Dixons Carphone enjoys in its markets. Along with a bigger exposure to lower-margin entertainment and computing products, that makes Ceconomy's targets of increasing sales by at least 3 percent a year and lifting operating profit to 5 percent of sales "ambitious," he said.
Some of Ceconomy's moves to expand have failed. In 2011, the company sold its 34 Saturn stores in France. Two years later it pulled out of a venture with Taiwan's Foxconn to expand into China that it had announced in 2010.

The separation into food and electronics is intended to focus Ceconomy and the food business it's breaking away from. At Thursday's opening, the combined value of the electronics chain and Metro Wholesale & Food Specialist AG was 10.2 billion euros, compared with a market capitalization of 9.5 billion euros for the old Metro AG as of Wednesday's close -- a gain of roughly 7 percent.
"Today we feel a little bit like it is independence day," Haas said in a follow-up interview from Dusseldorf after trading began. "We can now fully concentrate on our own business, run our own business and focus completely on consumer electronics. It also means full visibility for anyone interested in the company."
In the past five years, Metro investors had little reason to celebrate, with the shares barely appreciating. Best Buy almost doubled during that time, and Fnac Darty almost quadrupled. While Amazon is on his radar screen, Haas said he's not limiting his focus to the U.S. giant.
"Our multi-channel platform and our stores help us to compete against everyone, not only Amazon," he said.
— With assistance by Matthew Miller, and Guy Johnson
Before it's here, it's on the Bloomberg Terminal.
LEARN MORE