politics
Ivanka Trump Sat In for Her Father at the G-20 Leaders' Table
By
First daughter in president's spot during migration meeting

Trump stepped away from meeting to hold one-on-one sessions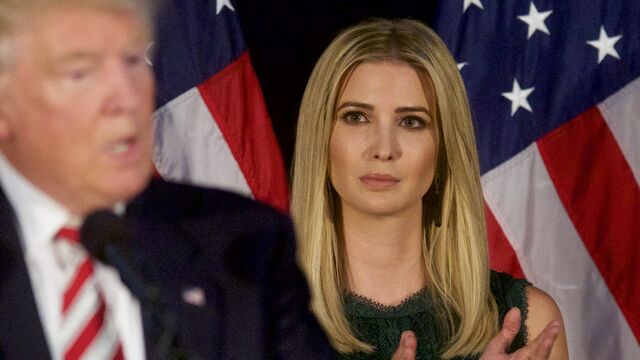 Donald Trump's daughter, Ivanka, took his seat at a Group of 20 meeting table in Hamburg, sitting in for the president when he stepped away for one-on-one discussions with other world leaders.
A photo on Twitter showed Ivanka Trump, 35, sitting in her father's seat between Chinese President Xi Jinping and British Prime Minister Theresa May. Also seated nearby were German Chancellor Angela Merkel and Turkey's President Recip Tayyip Erdogan.
One official who was watching the session said Ivanka Trump had taken her father's place at the table on at least two occasions on Saturday, but didn't speak.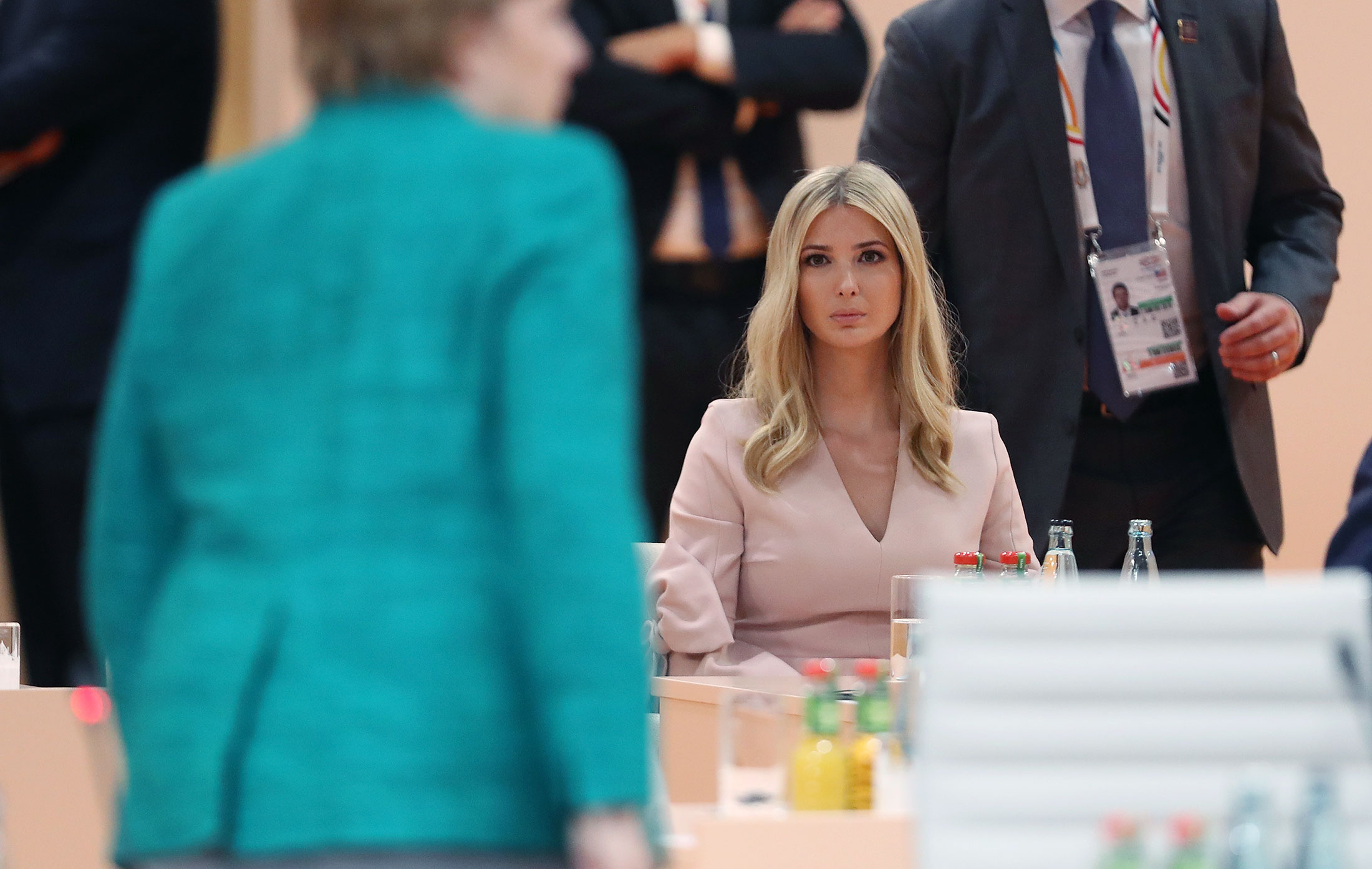 A spokesman for Ivanka Trump said she'd been in the back of the room and then briefly joined the main table when the president stepped out. World Bank President Jim Yong Kim addressed the session, on "Partnership With Africa, Migration and Health" -- an area that would benefit from a facility that Ivanka Trump and the World Bank had announced shortly before the meeting, the spokesman said.
G-20 leaders can bring staff into the room for some of the meetings, and when other leaders stepped out during Saturday's session their places were also briefly taken by others. Ivanka Trump serves as an unpaid adviser to her father, with the title assistant to the president and an office in the West Wing of the White House.
Lines Blurred
But her presence at the table is the sort of blurring of lines -- between family and official business -- that Donald Trump is often criticized for, and it would be unusual for other world leaders to have their children or other family members step in for them. Later in the meeting, Trump's wife, Melania, joined the U.S. delegation in the room while the president was in the chair.
Asked about Ivanka Trump sitting in on G-20 meetings, Nikki Haley, the U.S. ambassador to the United Nations, said the president's daughter has in the past sat in on meetings with Haley and President Trump that involve issues she cares about. "She's got her certain issues that she focuses on, and when those things come up, then that's where she is and that's what she likes to focus on," Haley said of Trump, in a transcript of an interview with CBS's "Face the Nation" that is scheduled to be broadcast on Sunday.
At a news conference later, Merkel -- the host leader of the G-20 in Hamburg -- said it's up to the individual nations who represents them. "The delegations themselves decide, should the president not be present for a meeting, who will then take over and sit in the chair," Merkel said. "Ivanka Trump was part and parcel of the American delegation so that is something that other delegations also do. It's very well known that she works at the White House and is also engaged in certain initiatives."
Women Entrepreneurs
The photo was tweeted by the Russian sherpa to the G-20, Svetlana Lukash, who wrote that Ivanka Trump "replaces Pres Trump at the #G20 table as he leaves for bilateral meetings."
Earlier in the day, Ivanka Trump took part in a World Bank event on a fund for women entrepreneurs that she's actively involved in. The president praised her work on the fund at the event.
"I'm very proud of my daughter Ivanka, always have been from day one. I have to tell you that, from day one," Donald Trump said. "If she weren't my daughter it'd be so much easier for her. It might be the only bad thing she has going, if you want to know the truth."
— With assistance by Toluse Olorunnipa, Margaret Talev, Joe Light, and Ilya Arkhipov
(
Updates with Nikki Haley quote in seventh paragraph.
)
Before it's here, it's on the Bloomberg Terminal.
LEARN MORE