Rare-Disease Drugmakers Join in Worries Over GOP Health Overhaul
By
Proposal offers states a path to lift ban on lifetime limits

A threat to drugs that brought in $114 billion last year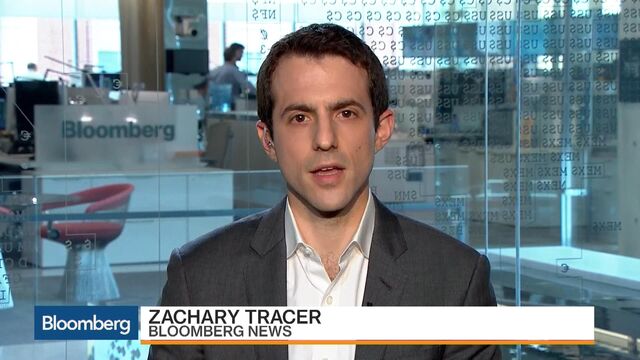 The Republican health-care bill that's already encountering stiff opposition from hospitals, doctors, and patients now has another group worried: rare-disease drugmakers and the patients who need those high-priced treatments.
The proposal, which the Senate could vote on as soon as next week, would give states leeway to allow the return of health coverage caps -- called lifetime limits -- that were banned under Obamacare. That could allow insurers, including those that offer plans through employers, to cut off reimbursements once an insured person spends $1 million to $2 million on prescription drugs. With expensive rare-disease drugs, that can happen quickly.
Treatments for rare diseases brought in $114 billion in worldwide sales last year, according to Evaluate Ltd., a life sciences data company, and drugmakers big and small are increasingly banking on them to boost revenue. If insurers are permitted to stop paying for them at a certain point, the burden may fall to patients, and ultimately drug companies will pick up the tab for those who can't afford the cost, said Steve Holtzman, chief executive officer of closely-held Decibel Therapeutics Inc.
"Where a patient exhausts the limit and can't pay, you're using the patient assistance programs and providing the drug for free," said Holtzman, whose company is developing treatments for hearing loss.


Last year, there were 16 drugs that cost more than $200,000 a year per U.S. patient, including blockbusters like Shire Plc's hemophilia therapy Advate and Jazz Pharmaceuticals Plc's narcolepsy drug Xyrem, according to Evaluate. Sanofi, Roche Holding AG, and Vertex Pharmaceuticals Inc. also have pricey drugs in that range. Biogen Inc.'s new drug for a deadly muscle disease costs $750,000 for the first year of therapy, and $375,000 a year thereafter.
A patient using Alexion Pharmaceuticals Inc.'s Soliris treatment for rare blood disorders, which costs around $500,000 to $700,000 a year, could take less than three years to blow through a $2 million lifetime cap. Before Obamacare, about 16 percent of Americans workers had lifetime limits at or below that level. 
Alexion is working to ensure that any Obamacare replacement will continue to ban insurance limits, according to company spokeswoman Kim Diamond.
The threat of coverage caps is another challenge for the GOP bill, which the nonpartisan Congressional Budget Office estimated would increase the number of people without insurance by 22 million. The bill has encountered resistance within the Republican party and a Quinnipiac University poll last week indicated that just 16 percent of Americans support it.
Path Offered
The Senate bill doesn't explicitly remove the ban on lifetime limits, yet it offers a path to restore them. It allows states to cut certain categories from a list of required coverage areas, called essential health benefits, and removing drug coverage from that list would allow insurers to cap their medication benefits. 
Even if states were to take those steps, the Department of Health and Human Services would likely head them off through regulations, according to Thomas Miller, a fellow at the conservative American Enterprise Institute.
Politically, bringing back lifetime limits is "a suicide mission," Miller said in a telephone interview. "It's a projection of what could happen, but it's not a projection of what's going to happen."
Costs of Care
Still, patients and their families are concerned that lifetime limits would restrict access to expensive drugs as well as other treatments. Costs for Duchenne muscular dystrophy could quickly push patients over their caps and out of coverage, Carrie Miceli, whose son has the deadly muscle condition, said in an interview.
"Lifetime caps would really, truly be horrible for our community. We wouldn't have access to the basic care we have now," said Miceli, who's also co-director of the Center for Duchenne Muscular Dystrophy at the University of California, Los Angeles. "It's a disease where you should be consulting and using a team of seven to eight clinical experts a year -- testing and follow-up and equipment."
The limits could also discourage research on approaches like gene and cell therapies for rare-disease sufferers -- treatments that some analysts have said could cost $1 million or more for potential cures.
"It's definitely going to start becoming a factor in thinking about how you choose programs to develop," said Bassil Dahiyat, CEO of rare-disease drugmaker Xencor Inc. "It will certainly be a dampener, especially on the new technology approaches like gene therapy, the cell therapies that are not quite ready for prime time.
Trump Factor
Some Republican governors have asked Congress for the power to change their states' coverage requirements, and the nonpartisan Congressional Budget Office estimates that under the GOP bill, half of U.S. residents would live in states with diminished essential health benefits.
"Right away there will be several that will do it," said Sabrina Corlette, a professor at Georgetown University's Center on Health Insurance Reforms. "And then more could come under pressure."
President Donald Trump, who called an earlier version of the health overhaul "mean," would likely oppose reviving the caps, according to John Maraganore, CEO of Alnylam Pharmaceuticals Inc.
"Those are provisions that are in the 'mean' category, and the goal of the president is to try not to be 'mean,'" said Maraganore, who's also chair of the Biotechnology Innovation Organization industry group, in an interview. Trump has supported the current Senate legislation, and last month suggested that Congress repeal all of Obamacare before setting up a replacement.
BIO says it has no formal position on the Senate bill, and Pharmaceutical Research and Manufacturers of America, the biggest drug industry trade group, said it supports retaining patients' access to medication.
— With assistance by Caroline Chen, Zachary Tracer, and Anna Edney
Before it's here, it's on the Bloomberg Terminal.
LEARN MORE