U.S. Stocks Rebound, Bonds Fall on Economic Data: Markets Wrap
By and
Payrolls rise 222,000 in June, wage growth falls short

Treasury yields near 2.39 percent as oil slips below $45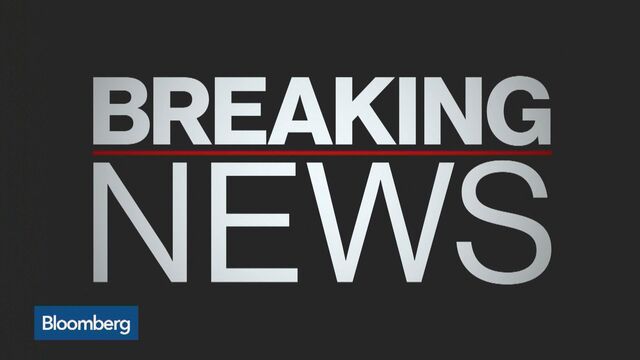 U.S. stocks rebounded from the biggest selloff since May, while Treasuries fell after unexpectedly strong hiring data bolstered confidence in the American economy, underscoring the Federal Reserve's case for raising interest rates. Crude fell below $45 a barrel.
Broad-based payroll gains that topped estimates boosted sentiment among equity investors a day after stocks suffered the biggest drop in six weeks. Gains were strongest among tech shares that have been whipsawed between gains and losses in recent days. The Bloomberg Dollar Spot Index was flat as tepid wage growth stoked concern that inflationary pressure remains weak. The 10-year Treasury yield climbed to 2.39 percent. Gold futures fell.

The hiring report supported the Federal Reserve's stance that recent signs of labor market sluggishness are transitory, though the tepid wage gains gave fuel to arguments that weakness remains. While stocks advanced on the perceived economic strength, the dollar and Treasury markets focused on the implications for the Fed's next rate hike. Janus Henderson's Bill Gross told Bloomberg Radio that he expects the central bank to go through with a third increase this year, likely in December.
"What this should do is to keep the Fed for another rate hike," Quincy Krosby, a market strategist at Prudential Financial Inc., said by phone. "The market has absorbed the fact finally that Janet Yellen is seemingly intent on moving toward a neutral rate. If this were a weak number, the market could be down because again the notion would be that she's raising rates in an environment in which the economy is pulling back."
Bond yields have climbed around the world after a sell-off in debt this week stoked by a number of central banks stepping up talk of tighter policy conditions. The yen slumped to an eight-week low after the Bank of Japan stepped in to curb the rise in rates. Bearish comments from investors Jeffrey Gundlach and Ray Dalio added to the impression of a sea change for bonds, with German 10-year yields climbing to an 18-month high as Treasuries also slipped.
Read our Markets Live blog here.
Here are the main moves in markets:
Stocks 
The S&P 500 rose 0.6 percent to 2,425.05 at 4 p.m. in New York, bouncing back from a 0.9 percent slide. The index advanced 0.1 percent in the holiday-shortened week.
The Nasdaq 100 Index jumped 1.1 percent. It's swung between gains and losses off at least 0.8 percent in each of the four days in the period, ending higher by 0.2 percent.
The Stoxx Europe 600 index dropped 0.1 percent, paring a loss after the U.S. hiring data. The gauge rose 0.2 percent in the five days to halt a four-week slide.
Emerging-market shares fell 0.3 percent.
Bonds
The yield on 10-year Treasuries added two basis points to 2.398 percent. It's advanced eight basis points in the week.
German 10-year yields rose one basis point to 0.57 percent after rising 9 basis points on Thursday. French benchmark yields were one basis point higher.
Yields in the Bloomberg USD Emerging Market Sovereign Bond Index advanced 18 basis points to 4.81 percent this week, the most since the week ending Nov. 18.
Currencies
The Bloomberg Dollar Spot Index rose less than 0.1 percent, capping a weekly advance of 0.4 percent. 
The yen dropped 0.6 percent to 113.934 per dollar, reversing an earlier gain of 0.1 percent. The currency is down more than 1 percent for the week, heading for the biggest drop since the end of April.
The euro fell 0.2 percent to $1.1404 after jumping 0.6 percent in the previous session, while the pound weakened 0.6 percent to $1.2889.
Commodities
West Texas Intermediate fell 2.8 percent to settle at $44.23 a barrel, more than erasing Thursday's 0.9 percent gain. Oil lost 4 percent for the week as a decline in U.S. stockpiles failed to convince investors that global markets are rebalancing.
Gold futures lost 1.1 percent to settle at $1,209.70 an ounce. The precious metal fell 2.6 percent in the week for a fifth straight slide, the longest since December.
Asia
The MSCI Asia Pacific Index declined 0.6 percent, for its biggest weekly loss since early March. Japan's Topix index slipped 0.5 percent, its first weekly loss in a month. Australia's S&P/ASX 200 Index lost 1 percent. South Korea's Kospi dropped 0.3 percent.
Hong Kong's Hang Seng fell 0.3 percent and the Hang Seng China Enterprises Index lost 0.5 percent.
Australian 10-year yields rose 9 basis points to 2.73 percent, advancing for the eighth time in 10 sessions. 
Japan 10-year yields fell less than one basis point, to 0.088 percent The central bank offered to buy debt with maturities of more than five years to 10 years, after yields on its benchmark 10-year securities more than doubled in the past week.
— With assistance by Robert Brand
Before it's here, it's on the Bloomberg Terminal.
LEARN MORE