Russian Demand for Beach-House Return Clouds Trump-Putin Meeting
By and
Kremlin wants Trump to return diplomatic compounds in U.S.

Obama administration seized them after alleged election hacks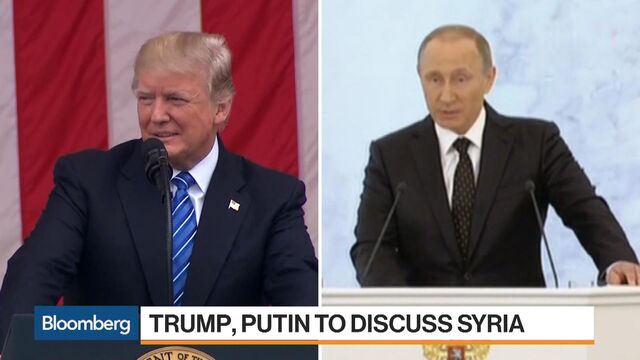 Along with big global problems like Syria, North Korea and Ukraine, the Kremlin has one really burning issue to raise when Vladimir Putin meets Donald Trump this week: it wants its dachas back.
The Obama administration took away the Russian Embassy's country houses outside Washington and New York at the end of last year in retaliation for election hacking, accusing Russia of using them for "intelligence-gathering.'' In a break with tradition, Putin didn't retaliate, hoping for better ties under Trump.
Now Moscow is getting impatient. Putin's foreign policy adviser, Yuri Ushakov, became the latest top official to turn up the heat, telling reporters Monday that Russia's patience with the U.S. seizure of diplomatic property "isn't unlimited" and that it will be obliged to respond if the issue isn't resolved.
Political Bind
But for the U.S. president, who's facing continuing investigations into whether there was collusion between his campaign officials and the Russian government, the domestic political cost of making such a concession would be huge. Trump's first national security adviser, Michael Flynn, was forced to resign for failing to tell Vice President Mike Pence that he'd broached the possibility of easing sanctions during a conversation with Russia's ambassador to the U.S.
Russia's relentless focus on this seemingly secondary issue highlights a growing belief in Moscow that it has little to lose because Trump in any case won't be able to deliver on the full-scale detente the Kremlin had hoped for. But it risks undermining even a more modest goal of limited cooperation, demonstrating that Moscow doesn't understand just how toxic the Russian interference in last year's presidential election has become in Washington.
"The Russians want to move the relationship toward what they call normalization and defuse some of the tensions but the groundwork hasn't been laid for this," said Thomas Graham, a former senior White House aide under President George W. Bush. "It hasn't happened, in part because of the resistance from the political and foreign policy establishment in Washington."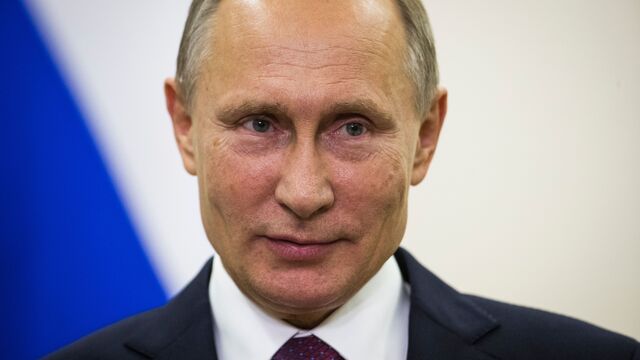 The two confiscated properties at the heart of the dispute are a former governor's mansion near Oyster Bay, Long Island and a sprawling 45-acre compound on the Corsica River in Maryland including a Georgian-style mansion that has a swimming pool, tennis court and Russian steam bath.
For many in Russia's foreign-policy elite, the issue is more than just principle. It's personal. In a 2007 interview with Washington Magazine, Svetlana Ushakova, the wife of then-ambassador Ushakov, said the country house was a welcome retreat from their ''hectic'' life in the U.S. capital.
Summer Camps
Russian Foreign Ministry spokeswoman Maria Zakharova said the seizure of the two properties had deprived children of Russian diplomats of their annual summer camps and weekend breaks, accusing the U.S. government of breaching humanitarian considerations as well as international diplomatic rules.
She dismissed U.S. media reports that American agents had discovered traces of dismantled antennas, computers and other spy equipment at the compounds.
Putin in a staged appearance on state television Dec. 30 rejected Foreign Minister Sergei Lavrov's recommendation to retaliate for the expulsion of 35 Russian diplomats and seizure of the Russian compounds.
"It was Putin's personal decision which had a clear goal, but there's been no result so far,'' said Fyodor Lukyanov, head of the Foreign and Defense Policy Council, an advisory body to the Kremlin. While moving to retaliate six months later may soothe Russia's wounded pride "now it will already be a deliberate and defiant step, which will be a blow against the new administration,'' he said.
Izvestia on June 30 cited a Russian diplomat as saying that the counter-measures would likely be the closure of the American Embassy's dacha in Moscow's elite Serebryany Bor woods and a warehouse in the Russian capital.
Talks Canceled
Russia had hoped to use previously scheduled talks between Deputy Foreign Minister Sergei Ryabkov and Undersecretary of State Thomas Shannon as way to fix the spat. But the Russian side abruptly pulled out of the planned meeting in St. Petersburg late last month in response to a widening of U.S. sanctions against Russia over the Ukraine conflict.
"I know that we are certainly open to having that meeting rescheduled and would look forward to that to get some of these so-called irritants out of the way and deal with some of those things," U.S. State Department spokeswoman Heather Nauert said at a June 29 briefing. She said the dachas "are very important to the Russian government."
Kremlin adviser Ushakov was unyielding when asked if Russia wouldn't do better to focus on bigger priorities and leave the dacha conflict for another day.
Putin will raise the issue at the meeting with Trump because "it's time at last to free Russia from the need to adopt retaliatory measures," he said. Practical issues like this "are also important in a bilateral context."
Watch Next: Trump to Meet Putin for First Time as President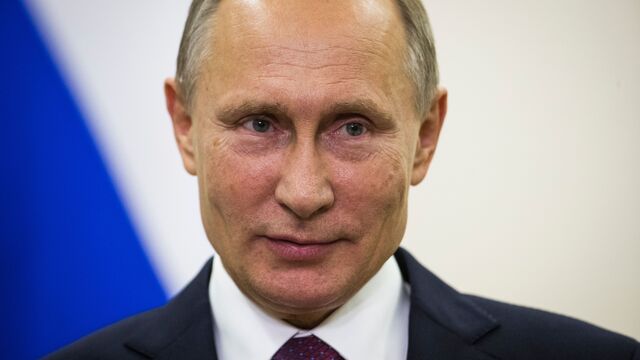 — With assistance by Nick Wadhams
Before it's here, it's on the Bloomberg Terminal.
LEARN MORE