politics
U.K. Won't Escape Shackles of EU Laws After Brexit, Bloc Says
By
Failure to comply with European Court could bring fines: EU

European Commission comments in Brexit position papers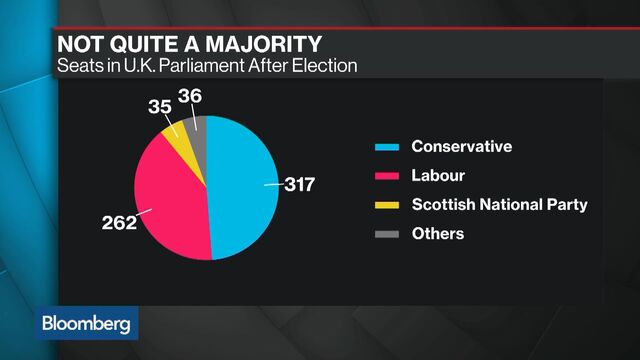 The U.K. must comply with hundreds of European Union regulations and European Court of Justice rulings even after its withdrawal from the bloc or face penalties, according to a series of negotiating documents under discussion by the EU's 27 remaining member states.
"All rulings given by the Court of Justice pursuant to the provisions of the withdrawal agreement are binding on the union and the United Kingdom, and are enforceable in the United Kingdom," the European Commission's Task Force in charge of preparing Brexit negotiations said in one of the so-called position papers circulated to national governments. The papers, posted on the commission's website on Thursday, will be discussed among officials as soon as June 29.
The laundry list of demands includes provisions for the continuing application of EU law in areas ranging from data protection and immunity for EU civil servants, to goods placed on U.K. markets before March 2019. The request for full compliance with the legacy of European regulation may add to tensions in Brexit negotiations, after a U.K. government proposal on citizens' rights met lukewarm reception in Brussels.
According to one of the documents, where one party in the Brexit agreement "considers that the other party has not taken the necessary steps to comply with a ruling of the Court of Justice, the complaining party may seize the court to request a lump sum or a penalty payment or the suspension of certain parts of the withdrawal agreements other than citizens' rights in order to ensure compliance with the ruling."
While the documents envisage the creation of dispute settlement mechanisms, the U.K. must still be subject to European Court rulings issued after its withdrawal. The country's departure "as such does not deprive the Court of Justice of its competence to adjudicate in proceedings which are pending on the withdrawal date," including infringements against it by the European Commission.
The next round of Brexit negotiations is scheduled to start on July 17, aiming to make headway toward an agreement safeguarding the rights of EU nationals living in the U.K. and of U.K. nationals living in the EU. The EU is willing to give ground on its demand that its judges protect the future rights of EU citizens in the U.K., according to three EU officials, potentially eliminating a major obstruction to progress.
Before it's here, it's on the Bloomberg Terminal.
LEARN MORE