Southern calls it quits on the coal part of the Kemper plant

Kemper project faced construction slowdowns, cheap natural gas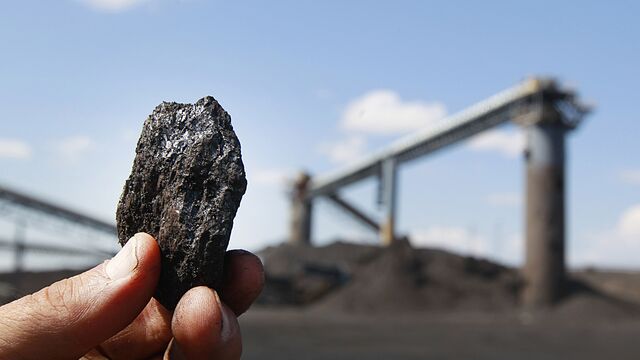 First came the bad weather and construction slowdowns. Then the slide in natural gas prices. Equipment got clogged and then leaks sprung. Design flaws surfaced.
By Wednesday, the builder of America's first-of-its-kind "clean coal" power plant had called it quits on the coal part, deciding to run the whole thing on gas instead.
Seven years ago, Southern Co.'s Kemper project promised to secure a future for coal in the U.S. power mix. It was supposed to turn the rock into gas and the gas into electricity, all while keeping global-warming emissions out of the air -- at least that was idea when the U.S. government poured $382 million of grants into the project and then-Energy Secretary Steven Chu stressed its "national importance." Now, Kemper's only claim to fame is becoming quite possibly the most expensive gas plant ever built.

Chalk it up to yet another sign of the times. The shale boom unleashed so much gas that it glutted markets and sent prices plummeting to the lowest level since the 1990s. That has squeezed the profits of even the old-fashioned coal power plants that are already running and weren't designed like Kemper to capture emissions.
Mississippi regulators who for years put up with Kemper's delays ultimately took a stand last week, calling on the company to ditch "unproven technology" and just use gas. They made it clear that customers shouldn't be saddled with more costs.
Given the project's $7.5 billion price tag, one that's been growing every month, Southern decided Wednesday that suspending the coal part of the project was the "prudent" move.
For Bloomberg New Energy Finance's outlook on coal-fired generation, read this report.
To be sure, Kemper was conceived during a different era in U.S. energy. Gas prices were rising and the fuel was thought to be becoming scarce. Solar and wind farms were still expensive to build. A plant that could turn locally-mined coal into gas and then capture the carbon emissions was seen as a valuable hedge against volatile commodity prices. The technology could also be marketed to other countries such as China as a way to use coal with lower emissions.
In an interview last year, Southern Chief Executive Officer Tom Fanning said "nobody could have predicted when this plant was first ordered" that the proliferation of hydraulic fracturing in shale formations would lead to such a flood of gas supplies.
Shares of Atlanta-based Southern fell 1.2 percent to $48.55 at 9:52 a.m. in New York. The stock has lost 7 percent in the past year.

At this point, William Nelson, an analyst for Bloomberg New Energy Finance, said, "It's no surprise to see Kemper clean coal abandoned, given the underlying economics."
Kemper's challenges also stemmed from making a big bet on a new technology. In 2010, when Mississippi regulators approved the project, only about 10 percent of the engineering had been completed, leaving "some bandwidths of uncertainty," according to Fanning.
As recently as three weeks ago, Southern was reporting flaws at the plant that would require the company to spend as many as two years redesigning and replacing "superheaters" there because of leaks that had sprung.
Heavy Blow
Giving up on coal at Kemper stands to deal a heavy blow to advocates of "clean coal" technologies -- the kind that the administration of President Donald Trump has hailed as a way of saving mining jobs. But John Thompson, director of the fossil transition project at the environmental group Clean Air Task Force, stressed that it wasn't the carbon-capture part of the Kemper project that led to cost overruns.
"The cost overruns at Kemper are associated with a new way of converting the coal into electricity," he said. While Southern was working to gasify coal, the Petro Nova plant in Texas, a joint venture between NRG Energy Inc. and JX Nippon Oil & Gas Exploration Corp., began capturing carbon dioxide from an existing coal plant using a different technology in January.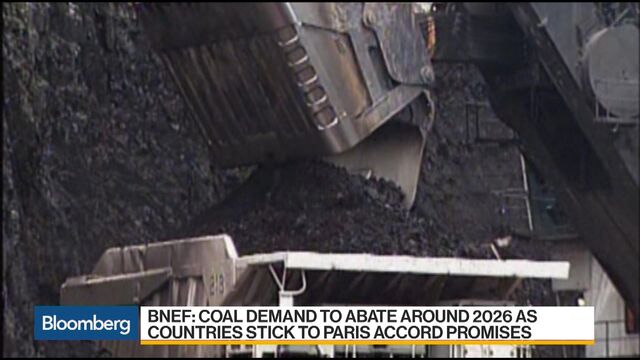 Regardless, Christine Tezak, managing director at Clearview Energy Partners LLC, said Kemper's demise only adds to the "questions about whether or not this technology is commercially viable."
It could at least mark the end of a very costly venture that already had Southern investors demanding pay cuts for executives. The company warned it may still end up with a $3.4 billion second-quarter charge if state regulators won't allow it to recover costs from ratepayers. Through March 31, Southern had already booked before-tax charges of $2.87 billion related to the plant.
According to Kit Konolige, a utilities analyst for Bloomberg Intelligence, Kemper is already on its way to becoming the most expensive gas plant ever built, costing about 10 times that of an average gas-fueled generator. "It's quite a monument to a big problem," he said.
Before it's here, it's on the Bloomberg Terminal.
LEARN MORE