politics
Xi Walks Into Fiery China Debate in Landmark Hong Kong Visit
By
First presidential trip to city since mass democracy protests

Leader expected to warn critics while touting stronger ties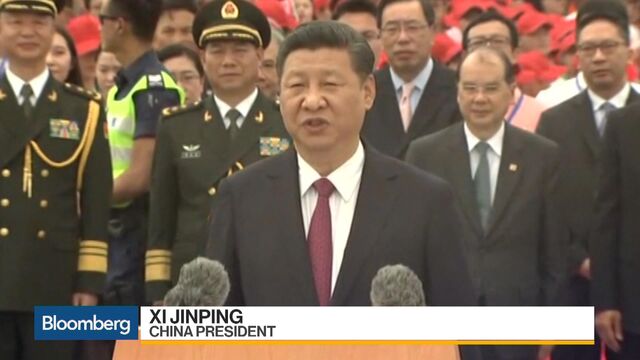 Of all the territory under China's control, none has challenged Beijing in recent years more than Hong Kong.
Xi Jinping arrived Thursday for his first visit to the financial hub since becoming China's top leader in 2012. Since then, Hong Kong has been rocked by waves of street protests pushing back against China's perceived encroachment and a new "localist" movement advocating independence.

The three-day trip -- marking the 20th anniversary of Chinese rule over the former British colony -- gives Xi a chance to confront the debate head on. He's expected to deliver a two-pronged message: Warning Hong Kong against challenging Beijing's authority while emphasizing the benefits of closer ties, particularly for a younger generation that identifies less with China.
"He'll be firm, but also very precise and targeted, because only a very small percentage of Hong Kong people support self-determination, let alone independence," said Ding Xueliang, a social science professor at the Hong Kong University of Science and Technology. "He'll have a stick in one hand and some sweets in the other."
Events in the hours before Xi's arrival showed the challenge ahead. On Wednesday, the Chinese and Hong Kong governments signed a pair of trade pacts giving local firms preferential investment access on the mainland. At the same time, police arrested more than two dozen protesters -- ages 19 to 61 -- for draping a black banner over a statue commemorating the handover.
Addressing reporters moments after his arrival at Hong Kong International Airport, Xi described the anniversary as a "big and happy event" intended to show China's support and plan for the future. "Hong Kong has always been in my heart," he said. "The central government will support Hong Kong's development as ever."

When the U.K. returned Hong Kong in 1997, Beijing agreed to give it a "high degree of autonomy" for 50 years. Recent incidents, including the abduction of local booksellers who sold works critical of the Communist Party, have stoked fears that China's authoritarian regime would steadily erode Hong Kong's free speech, independent courts and democratic institutions.
At the same time, the Hong Kong elite who built their fortunes on China's rise have little incentive to resist Beijing. The city's economy is now equivalent to just 3 percent of the national economy, compared with 19 percent two decades ago, emboldening Chinese policy makers who see political dissent as an impediment to economic growth.
How Chinese Rule Has Changed Hong Kong: Q&A
A riot last year that allegedly involved Hong Kong independence advocates injured scores of police officers, fueling Communist Party concerns that the city could foment the same type of separatism that has endured in ethnic minority regions of Tibet and Xinjiang. Mainstream democracy supporters have also criticized the radicals, who they say give Beijing an excuse to crack down on civil liberties.

Those divides are stoking tensions ahead of Xi's visit. More than one-third of Hong Kong's 29,000-member police force is expected to be deployed round the clock as rival protest groups prepare to hit the streets.
Xi, who hasn't visited Hong Kong since a 2008 trip as vice president, has a packed itinerary that includes touring the People's Liberation Army garrison and a high-profile infrastructure project, according to South China Morning Post newspaper. He will give a speech marking the handover anniversary and attend the swearing-in of Chief Executive-elect Carrie Lam, who won a leadership vote in March with Beijing's support.
In his remarks, Xi will probably ask Hong Kong companies and young entrepreneurs to embrace his signature "Belt and Road" trade-and-infrastructure initiative between Asia and Europe, according to a central government official who handles affairs in Hong Kong and neighboring Macau. There's a perception in Beijing that Hong Kong sometimes acts like a spoiled child who doesn't appreciate its good fortune, said the official, who asked not to be identified while discussing internal deliberations.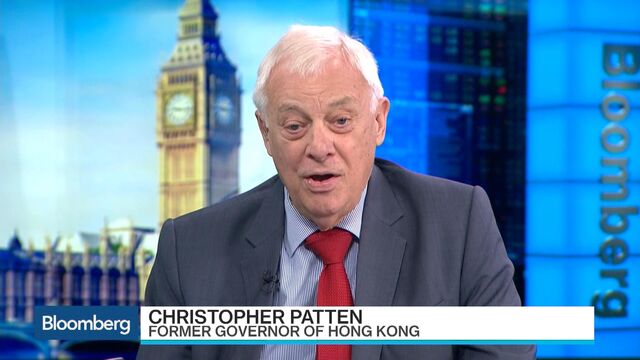 That frustration was on display last week at a summit of government officials and business chiefs convened by billionaire Pony Ma, whose Tencent Holdings Ltd. owns the WeChat messaging service with more than 900 million users. He lamented that Hong Kong's youth appeared skeptical of his proposal for a Silicon Valley-like innovation haven by linking Hong Kong and Macau with the southern manufacturing powerhouse of Guangdong.
"If they don't understand the opportunities in the Greater Bay Area and what they can do, if you only import talent from outside, they might feel opportunities are being snatched away by outsiders," Ma said.
Whether anyone will be convinced remains to be seen. A sense of Hong Kong identity has emerged among the city's youth in recent years. About 65 percent of residents ages 18 to 29 self-identify as "Hongkongers" rather than Chinese, compared with 46 percent at the time of the handover, according to the University of Hong Kong's Public Opinion Programme.

Activists in the city are ready to give Xi a hard time. Joshua Wong, one of the most visible leaders of the 2014 Occupy Central protests, was among those arrested Wednesday after the protest at the handover statue near Hong Kong's harbor -- the second of two such demonstrations.
Au Nok-hin, convener of the Civil Human Rights Front, plans a march in addition to the group's annual July 1 rally, which he expects to draw 100,000 people.
"We want to make our voice heard," Au said. "If I ever get a chance to get close up to Xi Jinping, I'd like to shout out, 'Democracy, delay no more!"'
Watch Next: Former Hong Kong Chief on 'One Country, Two Systems'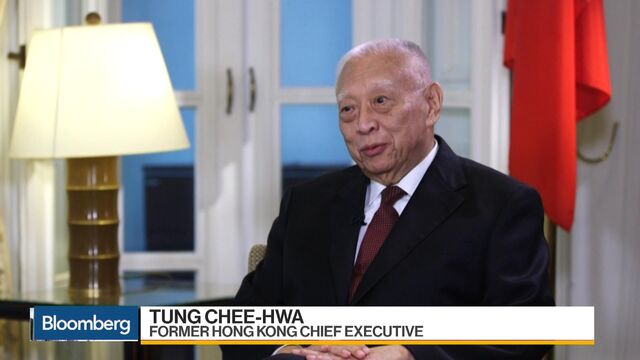 — With assistance by David Tweed
(
Updates with Xi's arrival, remarks from second paragraph.
)
Before it's here, it's on the Bloomberg Terminal.
LEARN MORE