markets
Venezuela Is Apocalyptic but Bond Traders Are Sitting It Out
By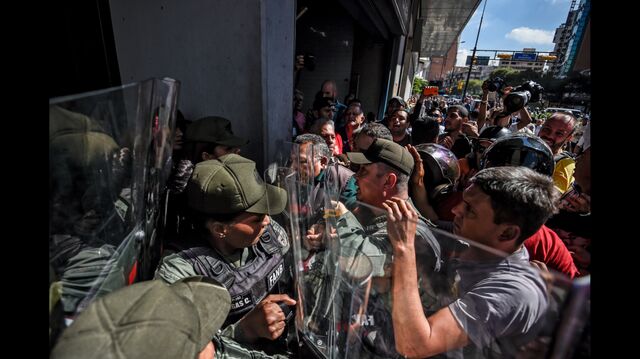 Tuesday in Venezuela, armed groups attacked Congress and a police helicopter may or may not have dropped grenades onto the Supreme Court.
Wednesday's reaction from traders? Mostly a shrug. Venezuela's benchmark bonds due in 2027 edged higher, while notes from the state oil company coming due this year were a hair lower. The cost to insure sovereign debt from default dropped the most in a month.
Investors saw the latest chaos -- which President Nicolas Maduro says was a coup attempt by terrorists and the opposition called a staged event to justify a power grab -- as just another grim development in a nation on the edge of collapse. But it wasn't enough to significantly alter their views on whether the country will make good on its debt payments. Trading volume in bonds from Petroleos de Venezuela SA has trailed off in recent weeks to below $100 million a day, showing a lack of conviction about how it will all turn out.

"There's been a strong drop in activity," said Daniel Urdaneta, a Caracas-based strategist at Knossos Asset Management. "Everyone I've talked to said the same thing: in this context, there's no clarity."
Before it's here, it's on the Bloomberg Terminal.
LEARN MORE