Senate Panel Digs Into 2,000 Financial Documents in Trump Probe
By and
Intelligence Committee hunts for improprieties in records

Treasury's financial crimes unit handing over data to panel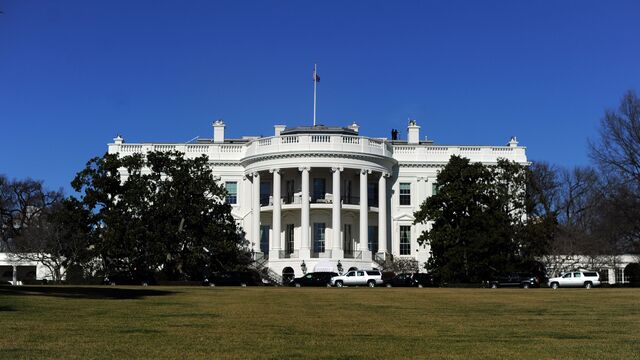 The Senate Intelligence Committee's investigation of the Trump campaign's possible links to Russia is now focused sharply on financial transactions involving the president's associates -- with the committee searching for improprieties in more than 2,000 documents it has received from the Treasury Department's financial crimes unit.
The Treasury Department turned over the documents to the committee a few days ago after protracted negotiations with the committee, the panel's vice chairman, Virginia Democrat Mark Warner, told Bloomberg -- and only after Senate Democrats threatened to hold up a Treasury nominee until they received the information.
A Treasury spokesman on Thursday disputed the notion the department hasn't been responsive to the committee's requests for documents. 
"Any suggestion that Treasury's cooperation with the Senate Select Committee on Intelligence was the product of 'protracted negotiations' is incorrect," said Treasury spokesman Tony Sayegh. "Treasury's staff has devoted countless hours to providing a prompt and professional response to the committee's requests, and any comments to the contrary are baseless and inappropriate. Treasury remains committed to cooperating with the committee."
Separately, Warner told reporters that the committee is entering a higher profile phase where they plan to interview associates of President Donald Trump who have been mentioned in the press as having possible ties to Russians. Warner said he still expects Jared Kushner, the president's son-in-law and a senior adviser, will keep his commitment to testify in front of the committee.
He also said that the panel has a commitment to receive memos written by former FBI Director James Comey about his meetings and conversations with Trump. Warner said the committee will get the memos "soon."
Representative Michael Conaway of Texas, the Republican leading the House Intelligence Committee's Russia investigation, said his panel is "working" on obtaining the Comey memos too.
"They got it. We should get it," Conaway said Thursday, referring to the Senate committee.
House Democrats are also trying to get access to Treasury documents related to the president's associates -- a sign of their interest in the Trump team financial transactions as well. But they are fuming over what they say is a lack of cooperation from House Republicans and Treasury in providing documents.
'None Whatsoever'
"None. None whatsoever," said Maxine Waters, the top Democrat on the House Financial Services Committee, who notes, "Congressional expertise on money laundering, for example, is in our committee."
It wasn't immediately clear who was the subject of the Treasury financial records. "This is the part of Treasury that oversees financial crimes and money laundering," Warner said. "We're not making any accusations, but it's important to have that information."
Financial transactions involving Trump's former campaign chairman Paul Manafort and his ousted national security adviser Michael Flynn are reportedly part of a separate FBI criminal probe into links between Trump's campaign and the Russian government.
Additional Documents
While Warner wouldn't detail the Treasury documents he's seeking -- which include an additional tranche that is on its way to the committee - the panel has been probing ties between a number of Trump associates and Russian interests, including Manafort and Flynn.
On Tuesday, Manafort reported more than $17 million in income in 2012 and 2013 from a Ukrainian political party with links to Russia.
But Richard Burr, the panel's chairman cautioned that it's not clear whether the financial documents the panel is receiving will prove relevant to its probe.
"It's hard to assess. This won't be the first tranche of documents that we've gotten that were of little to no value," he said. "We haven't gotten any new leads, I'll put it that way."
Cooperation from Treasury
Burr said there was a delay in getting the documents from Treasury, but that the department has been working cooperatively with the panel.
"I think it was a little bit difficult identifying to them what it is we needed. Now I think we've got an accurate bunch of what we needed," he said. More broadly, he added, "We have yet to have anybody not cooperate."
On the House side, Waters and other top committee Democrats wrote to Treasury Secretary Steven Mnuchin on May 23 requesting a wide-ranging list of information and documents by June 2 from the Department, including its Financial Crimes Enforcement Network. That letter has gone unanswered.
FinCen tracks, analyzes and maintains some 200 million Bank Secrecy Act records involving more than 80,000 financial institutions, ranging from suspicious activity reports and currency transactions to foreign bank and bilateral and multilateral financial account reporting.
'Suspicious Activity' Reports
That letter list 12 separate areas of inquiry. They touch on "suspicious activity" reports related to potential money laundering violations by Russians involving the Trump Organization, various loans or other forms of credit related to Russia, and "Russian individuals determined to have a high risk of engaging in bribery, corruption or money laundering."
But Democrats said they're not receiving enough support from their Republican counterparts.
"House Republicans have the majority in Congress and the power to obtain information from the Trump Administration but they are refusing to conduct meaningful oversight," says House Oversight and Government Reform top Democrat, Elijah Cummings.
Waters said she is unaware whether the House Intelligence Committee -- which like its Senate counterpart is investigating Russian intrusion into the 2016 election - has even requested any records from Treasury. Rank-and-file members on that panel, speaking on the condition they not be identified, confirmed that they, too, are unaware of any such requests.
"I don't talk about things I haven't or might do," Conaway said.
— With assistance by Saleha Mohsin
Before it's here, it's on the Bloomberg Terminal.
LEARN MORE