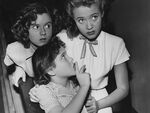 Investors are increasingly serious about their environmental, social and corporate governance duties, withholding investment from industries they deem to be damaging the planet or society and using their votes to steer companies onto better paths. But that only works if they have a say in the boardrooms of the companies they help to finance—a voice that the so-called tyranny of indexing threatens to silence.
So Norway's $960 billion sovereign wealth fund, the world's biggest, is taking a stance against equity indexes including companies that aren't subject to shareholder control. The move opens a new front in the fund's efforts to use its considerable—and growing—clout to force companies to improve their ESG act.

Two important decisions loom for those who compile the indexes that effectively decide which companies investors have to buy (or risk under-performing versus their benchmarks). Snap Inc., which sells a photo app, did a $3.4 billion initial public offering in March comprised solely of non-voting stock. If it wins equity-index status, fund managers will be forced to buy shares that don't carry any clout.
A much bigger issue is the forthcoming flotation of Saudi Aramco, Saudi Arabia's state oil company. The company could be valued at more than $2 trillion, making it the biggest IPO ever. The planned sale, though, would deliver no more than 5 percent of the company into private hands, leaving 95 percent with the state—and investors with almost no say in how it operates.
The Norwegian fund this week proposed scaling index weightings based on the voting power given to shareholders. Yngve Slyngstad, its chief executive officer, told my Bloomberg colleague Jonas Bergman: "Society benefits when companies are well run and asset owners take their ownership responsibility seriously. Voting is an important tool to secure good corporate governance and ensures that asset owners are able to make the board accountable and ensure long-term value creation."
That's a message that resonates across the investment industry. In March, ATP of Denmark, one of Europe's biggest pension funds with about $112 billion of assets, objected to the proposed pay package for Carlsberg A/S Chief Executive Officer Cees' t Hart. This year, the fund has voted against about half of the proposed compensation packages at U.S. companies it's invested in. 
Meantime, Aviva Plc, the U.K.'s biggest life insurer, has been offloading about 1 billion pounds ($1.3 billion) of bonds and shares of tobacco companies in recent months.
Norway's fund is already actively engaged in using its investment muscle to curb what it sees as excessive executive remuneration and by declining to buy shares of companies it regards as causing "severe environmental damage." By objecting to indexes including the shares of companies that don't give shareholders a sufficient say in how they're run, the fund is ensuring that it can continue to use its considerable investment power responsibly. It's a call the index providers should take heed of.
Before it's here, it's on the Bloomberg Terminal.
LEARN MORE