politics
Democrats Ready 'Bold' Economic Plan in Bid to End Losing Streak
By
Schumer says party plans to roll out a platform within a month

Says its not enough just to oppose Trump and Republicans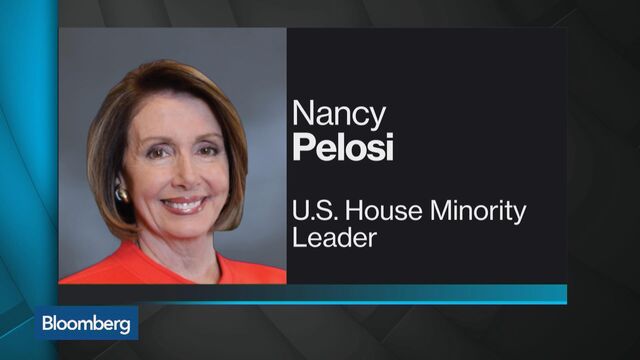 Democrats have been losing elections by not offering voters a bold economic agenda, and the party plans to change that by releasing a platform within a month that won't be "baby steps,'' Senate Democratic Leader Chuck Schumer said.
The party's lawmakers will try to pass the plan legislatively over the next year -- a remote possibility given Republican control of Congress -- and will campaign on it during the 2018 mid-term elections, Schumer said on ABC's "This Week'' program on Sunday.
"Democrats need a strong, bold, sharp-edged and common-sense economic agenda,'' Schumer said. "Policy, platform, message that appeal to the middle class, that resonate with the middle class.''
With Republicans controlling the White House and Congress, and Democrats unable to score a win in recent special elections for open congressional seats, the party's trying to find an effective approach beyond simply opposing President Donald Trump and Republican policies.
Some Democrats have questioned whether House Democratic Leader Nancy Pelosi should be replaced to give the party new leadership heading into the 2018 elections.
Schumer didn't offer details about the forthcoming economic plan but said the top lesson for Democrats after losing to Trump in 2016, and more recently a hard-fought and costly special election in Georgia on June 20, is that it's not enough for the party to simply oppose Trump and that an economic message is missing.
'Family Discussion'
Trump seemed to reinforce that idea on Sunday, saying during an interview broadcast on "Fox & Friends'' that Democrats' "theme is resist.''
Schumer declined to say whether he thinks Pelosi needs to be replaced, saying "they always blame the leader'' and that if Democrats come up with a strong economic package, "it will change things around.''
Congressman Tim Ryan, an Ohio Democrat who previously challenged Pelosi unsuccessfully for House Democratic leader, said on NBC's "Meet the Press'' that Republicans are effectively targeting Pelosi and that the party needs to have a "family discussion.''
Ryan previously has said Democrats, almost eight months removed from Hillary Clinton's loss in the 2016 presidential election, should have already formulated an economic message.
"It's mind-boggling to me that it's June and some of our leaders are saying, 'Boy, we really need an economic message,' and we've been saying that for a while now,'' Ryan said Thursday on MSNBC.
Before it's here, it's on the Bloomberg Terminal.
LEARN MORE