politics
'We Don't Want the Euro,' Says Czech Tycoon Poised to Be Premier
By and
Billionaire Babis says he aims to lead next government

Euro 'is bankrupt,' Babis says; 'It's about our sovereignity'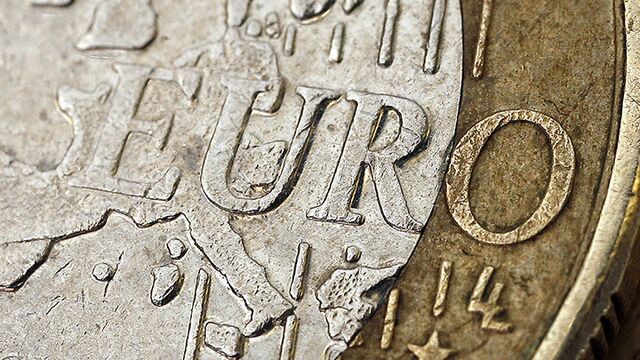 The Czech Republic won't be joining the euro anytime soon, if the billionaire who's poised to be the country's next prime minister has anything to do with it.
Andrej Babis, who claims he helped inspire French President Emmanuel Macron's En Marche! movement, is on track to win Czech general elections in October. But while Macron wants to speed European Union integration, work with Germany to solve the bloc's migrant crisis, and shore up the euro, Babis wants the opposite. His resistance to join the currency union echoes policies of the country's previous governments.
"No euro. I don't want the euro. We don't want the euro here," Babis said Friday in an interview on the sidelines of the reSITE cities conference in Prague. "Everybody knows it's bankrupt. It's about our sovereignty. I want the Czech koruna, and an independent central bank. I don't want another issue that Brussels would be meddling with."
Babis was fired as finance minister last month in a conflict-of-interest dispute tied to his agriculture, chemicals and media empire that's estimated by Forbes to top $3 billion. Despite the dismissal, voter support for his junior-ruling ANO party has surged on his pledge to run the country like a business after years of what he calls corrupt and inept management. The Slovak-born 62-year-old insists he's a centrist and rejects political labels, although he echoes nearby EU naysayers such as Hungary's Viktor Orban who oppose refugee quotas and ceding sovereignty.
ANO would win almost a third of the vote if ballots were cast now, up from 28 percent in April, according to a survey last week by the Stem pollster. The Social Democrats, with whom ANO rules in a three-party coalition government, fell into third place with 11 percent, behind the Communist Party.
Babis isn't alone in shunning the euro. While five countries from ex-communist eastern Europe have joined since 2004, consecutive Czech governments have refused to set a date and, according to a 2016 Eurobarometer survey, 72 percent of Czechs want to keep the koruna. The Czech currency has gained more than 20 percent against the euro since the country joined the EU in 2004. It appreciated 3 percent from the start of the year and traded 26.265 per euro as of 8:19 a.m. in Prague on Monday
French Connection
Babis, who owns La Paloma, a restaurant with two Michelin stars in the French Riviera town of Mougins, said he met with Macron in February 2016 along with France's richest man, Bernard Arnault.
"He asked me about my movement," Babis said. When asked if he served as an inspiration for the new French president, Babis replied: 'Yes. Macron followed me."
Babis said he plans to cut the government's administrative costs, stop people from "being parasites" in the social-benefit system, and fight for Czech interests abroad. He's ready to work with any political party, except the Communists and the conservative TOP-09, part of a government that collapsed in 2010. 
While he oversaw a fiscal surplus last year -- a first for the country of 10.6 million people -- he said a balanced budget isn't "a mantra." He pledged to cut taxes and didn't object to borrowing to bring "growth, higher wages, higher gross domestic product, higher spending."
'Our Culture'
"The biggest added value of the European Union is the national identity of each country," said Babis. "A strong Europe thanks to strong states -- that's logical, no?"
He rejected criticism from the European Commission, which has launched infringement procedures against the Czechs, Hungarians and Poles for refusing to comply with an EU plan to shelter refugees. While German Chancellor Angela Merkel has championed an open-door policy, many eastern EU countries refuse to house arrivals.
"We have to fight for what our ancestors built here," Babis said. "If there will be more Muslims than Belgians in Brussels, that's their problem. I don't want that here. They won't be telling us who should live here."
(
Updates with koruna in sixth parargraph.
)
Before it's here, it's on the Bloomberg Terminal.
LEARN MORE