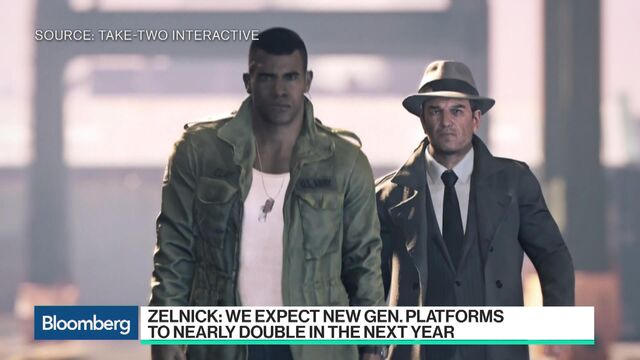 The players participate in leagues with team franchises and media deals. They display their skills in sold-out arenas as millions of fans watch online. There are superstars and big-name sponsors. No, it's not the National Football League or the Premier League -- it's competitive video gaming, or what's become known as esports. Once a niche world of small online communities, esports are fast becoming a billion-dollar global industry. Advertisers clamor for a shot at the lucrative young, male demographic. Investors are snapping up teams. Now, esports are looking to shed a "Wild West" reputation by adopting a more structured industry model and attracting more investment.
1. People really watch other people play video games?
Yes, by the hundreds of millions. Instead of testing physical strength and stamina, competitive video-gaming tests how fast players -- they prefer "gamers" -- can click buttons and think strategically. In the past few years, competitive video gaming has exploded and is now projected to exceed $1 billion in sponsorship, advertising, media rights, merchandising and ticket revenue by the end of the decade. Ad revenue comes from pop-up videos and banners on streaming websites as well as traditional commercials on cable TV channels.
2. Who's investing?
Major companies (Amazon, Coca-Cola, Walt Disney), entertainment-industry executives and owners of traditional sports teams. One example: Ted Leonsis, formerly an America Online Inc. executive and now an owner of professional hockey and basketball teams in Washington, D.C., last year teamed up with film producer and Golden State Warriors co-owner Peter Guber to buy control of an esports franchise, Team Liquid, with more than 50 players competing in 10 different games.
3. What kinds of video games become esports?
There's a wide variety. Some games are one-on-one; others feature teams of five. The most popular are fantasy titles like League of Legends, developed by Riot Games, a unit of Chinese gaming giant Tencent Holdings Ltd. It features characters seeking to destroy their enemy's base while defending their own. Then there are popular shoot-em-up games like Valve Corp.'s Counter-Strike: Global Offensive. Sports games like Electronic Arts Inc.'s Madden and FIFA franchises are also prevalent.
4. How do people watch matches?
Online websites like Google-owned YouTube and Amazon-owned Twitch are the most popular places. It's common for leagues, teams and gamers to have their own dedicated channels for live play, tutorials and commentary. Social media sites and traditional cable networks are also starting to broadcast matches, some of which have "casters," or commentators providing play-by-play and analysis. 
5. How many fans are out there?
By one estimate, there are 191 million avid esports consumers and another 194 million occasional viewers. The 2016 world championship for League of Legends was broadcast in 18 languages and drew 43 million unique viewers. The fan base is 71 percent male, with the majority between the ages of 10 and 35. The biggest markets are China, South Korea and the U.S. While esports have more of a global following than most traditional sports leagues, the market is divided into three main ecosystems -- one each in North America, Europe and Asia. Cultural differences also prevail: Fantasy games are huge in Asia but shoot-em-up games are not.
6. How does that compare to traditional sports?
Hard to say precisely, but the number of esports followers don't yet rival those in leagues like the National Basketball Association, which claimed more than 1 billion global viewers last season. That said, esports viewership is on the rise; contests occasionally sell out NBA-sized arenas.
7. Are there superstars?
Definitely. Consider 21-year-old South Korean Lee Sang-hyeok, better known by his esports handle "Faker." He is widely considered to be the best League of Legends player in the world. He's won three world championship titles and is reportedly paid $2.5 million a year to compete on a team called SK Telecom T1, a figure that doesn't include endorsements or prize money.
8. Is there betting?
Lots of it. Unlike traditional sports, which commercialized while fighting against gambling, esports embraces it. The esports betting handle (total amount of bets taken) was $1 billion in 2016, by one estimate, and could hit $23 billion in the next few years. Gambling on esports is illegal everywhere in the U.S. except in Nevada (even there it's limited), but that doesn't stop fans from placing bets on gambling websites willing to take their money.
9. What does a typical league look like?
Leagues have been relatively unstructured up to now. Some share prize money and revenue, but poorly performing teams can lose their spots in leagues, so player turnover is high. Two game developers are now trying to launch leagues that look more like the NBA or Major League Baseball, with a fixed number of franchises, revenue sharing from media deals, a players' union and farm teams. If successful, they could drive a new round of investment from sponsors and prospective owners who see the increased stability as a sign of the industry's maturity and staying power.
Reference Shelf
• Market-research company Newzoo's report on the size of the esports industry.
• Game-industry enthusiasts at SuperData Research Inc. also provide market reports.
• More on Riot Games's plans to create a league that looks similar to the NBA or MLB.
• A Bloomberg Businessweek article delves into the inner workings of an esports team.
For more on esports, check out the Decrypted podcast:
Before it's here, it's on the Bloomberg Terminal.
LEARN MORE