politics
North Korea Denies Torturing U.S. Student, Calls Death a Mystery
By
Otto Warmbier given medical treatment and care, KCNA says

'We are the biggest victim of this incident': North Korea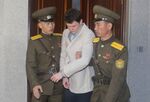 North Korea denied torturing a U.S. student who died in Ohio after spending more than a year imprisoned in the rogue state, calling his death a mystery.
North Korea provided Otto Warmbier "medical treatments and care with all sincerity on humanitarian basis," the state-run Korean Central News Agency said Friday. It called allegations of torture during his incarceration "groundless," and said that vital health indicators were normal when he was examined by U.S. doctors in North Korea.
"The fact that Warmbier died suddenly in less than a week just after his return to the U.S. in his normal state of health indicators is a mystery to us, as well," KCNA reported, citing a spokesman for North Korea's foreign ministry. "To make it clear, we are the biggest victim of this incident."
Warmbier's death caused a public furor in the U.S., bringing home the threat posed by North Korea to average citizens more than dozens of ballistic missile and nuclear tests over the past few years. President Donald Trump on Monday denounced the death of 22-year-old, saying he suffered at the hands of a "brutal regime."
Warmbier was sentenced to 15 years of hard labor in March 2016 for trying to steal a political banner. He was in a coma when he was medically evacuated to his home state last week. He passed away on Monday.
North Korea claimed that the Obama administration never made an official request for the release of Warmbier on humanitarian grounds. It called criticism of Kim Jong Un's regime a "smearing campaign."
Read here about the options for dealing with North Korea
After Warmbier's death, Trump said on Twitter that China had failed to rein in North Korea, a comment that suggested he was weighing new options to deal with a regime that's vowed to develop nuclear weapons capable of striking the U.S. mainland. China hit back, saying that it's efforts on North Korea have been "indispensable."
A meeting between top U.S.-China diplomats and defense chiefs Wednesday appeared to reduce tensions. Defense Secretary Jim Mattis said that China shared the same goal of eliminating nuclear weapons from the Korean Peninsula, while State Councilor Yang Jiechi told Trump that China was willing to coordinate with the U.S. in dealing with North Korea.
Watch Next: Otto Warmbier: Charlie Rose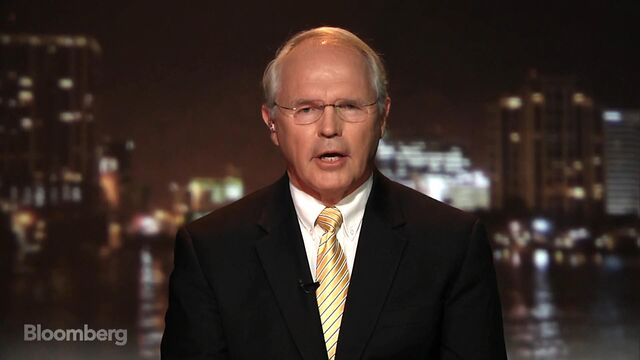 Before it's here, it's on the Bloomberg Terminal.
LEARN MORE