Carlyle's Rubenstein Says Asia Still Offers Investment Bargains
By
Co-CEO of PE giant says Asia valuations 20% lower than U.S.

Firm focusing on China, India, Rubenstein tells Bloomberg TV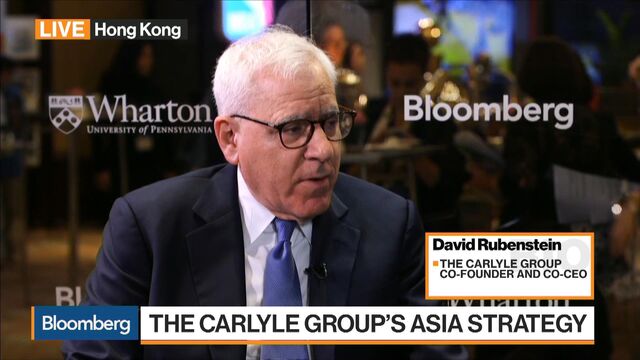 Asia still offers up cheap investment options, Carlyle Group's Co-Chief Executive Officer David Rubenstein said, even as concerns build over increasing competition for buyout deals from sovereign wealth funds and other investors.
Valuations of Asian companies are a fifth lower than assets in the U.S., Rubenstein said in an interview Friday with Bloomberg Television's Betty Liu from Hong Kong. The firm is focused on China and India, he said, adding that Japan is "very important for us."
Facebook Live: Carlyle's Rubenstein Live in Hong Kong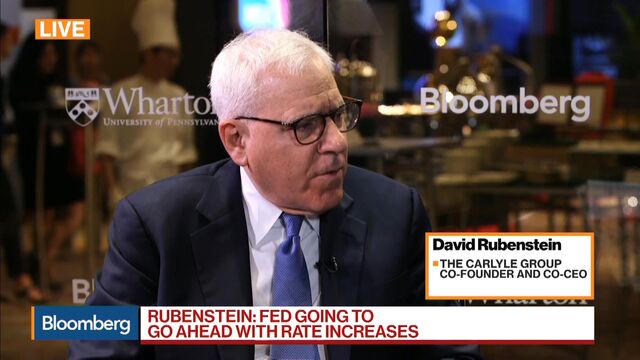 "The theory's always been that Asia is very expensive," Rubenstein, 67, said. "It might be expensive in certain areas, but generally, it's cheaper than the U.S. right now. There's really a bargain here."
Plentiful funding for buyout deals from financial institutions and sovereign wealth funds in Asia continues to propel already-steep prices in the region. Valuations on Chinese private equity transactions, which represent close to half of the Asia-Pacific market, reached record levels in 2016, according to a recent survey by Bain & Co.
Private equity activity in Asia is about one-sixth or one-seventh the level seen in the U.S., Rubenstein said, adding the growth of the entrepreneur sector in China, at a 15 percent to 18 percent rate, provides investment opportunities. Carlyle has done about 90 deals worth $7 billion in China, he said.
By focusing on Asia, the firm is making a bet on a region that Rubenstein said will account for about 40 percent of global economic output in about 10 years. Carlyle is seeking $5 billion to $6 billion for its fifth Asian fund, people familiar with the matter said this month. That follows the record $9.3 billion KKR & Co. raised for its third fund for the region.
Watch Next: Carlyle's Rubenstein on Asia Strategy, U.S. Economy, Fed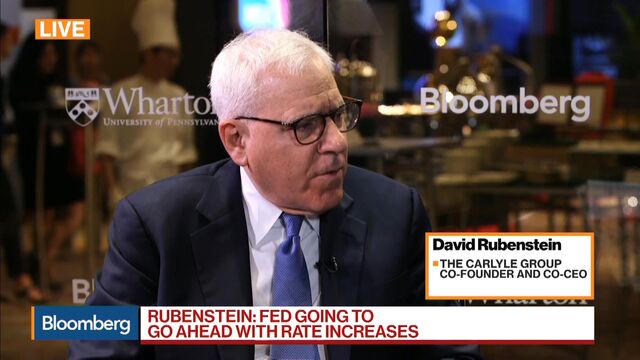 Asia "is where most of the growth in the world is going to be and this is where firms like ours should be," Rubenstein said.
Before it's here, it's on the Bloomberg Terminal.
LEARN MORE