politics
Trump Sued by Watchdog Group Over Auto-Delete Messaging Apps
By
Group says president, staff, violating record-retention rules

Postings on Twitter must also be preserved, complaint says
President Donald Trump and his staff are using messaging applications that automatically delete the contents as soon as they're read, according to a Washington-based watchdog group's lawsuit seeking court-ordered compliance with federal records retention laws.
Citizens for Responsibility and Ethics in Washington also asserts Trump has deleted postings made on his personal Twitter account, which it says is also subject to the Presidential Records Act.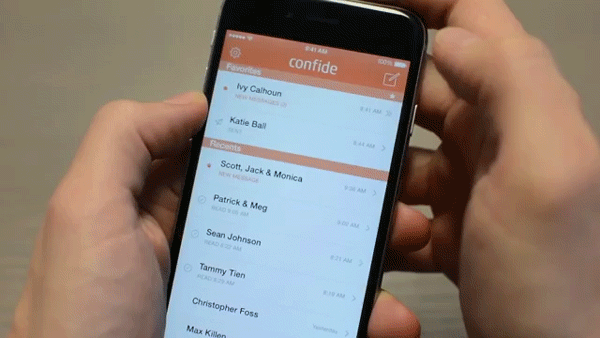 "From early on in this Administration, White House staff have used and, on information and belief, continue to use certain email messaging applications that destroy the contents of messages as soon as they are read, without regard to whether the messages are presidential records," according to the lawsuit.
The suit is the most recent legal salvo challenging Trump's administration on issues ranging from a travel ban for certain people from Muslim-majority nations to his regulatory policies. CREW, congressional Democrats and other individuals have gone to court over the president's maintenance of ties to his worldwide business interests -- real estate, hotels, resorts and golf clubs -- and their potential to be conduits through which foreign and domestic governments could unduly influence him.
White House spokeswomen Kelly Love declined to comment on the suit. Joining CREW on the case is the National Security Archive at George Washington University.
Messaging Apps
The complaint filed Thursday in federal court in the nation's capital cites a February Washington Post report that White House staffers are using an app called Confide, which deletes messages as soon as they're read. 
"This destruction occurs with no independent assessment by the message sender or recipient of whether the message constitutes a presidential record," according to the complaint. An earlier Wall Street Journal report asserted some aides also use a comparable application called Signal.
Trump has used his private Twitter feed as a means of bypassing the media and communicating directly with the public. In a May posting, the president said former Federal Bureau of Investigation Director James Comey, whom he'd recently fired, "better hope that there are no 'tapes' of our conversations before he starts leaking to the press."
Fallout from that Tweet has included a House of Representatives demand the president produce the recordings if they do in fact exist.
"The President also has implied that he is secretly tape-recording some or all conversations with Administration officials, and it is unclear if these tapes are being preserved," according to the complaint.
Trump addressed that issue via tweets Thursday.
"With all of the recently reported electronic surveillance, intercepts, unmasking and illegal leaking of information," he said, "I have no idea whether there are 'tapes' or recordings of my conversations with James Comey, but I did not make, and do not have, any such recordings."
The case is Citizens for Responsibility and Ethics in Washington v. Trump, 17-cv-1228, U.S. District Court, District of Columbia (Washington).
— With assistance by Ben Brody
(
Updates with Trump's tapes tweets.
)
Before it's here, it's on the Bloomberg Terminal.
LEARN MORE